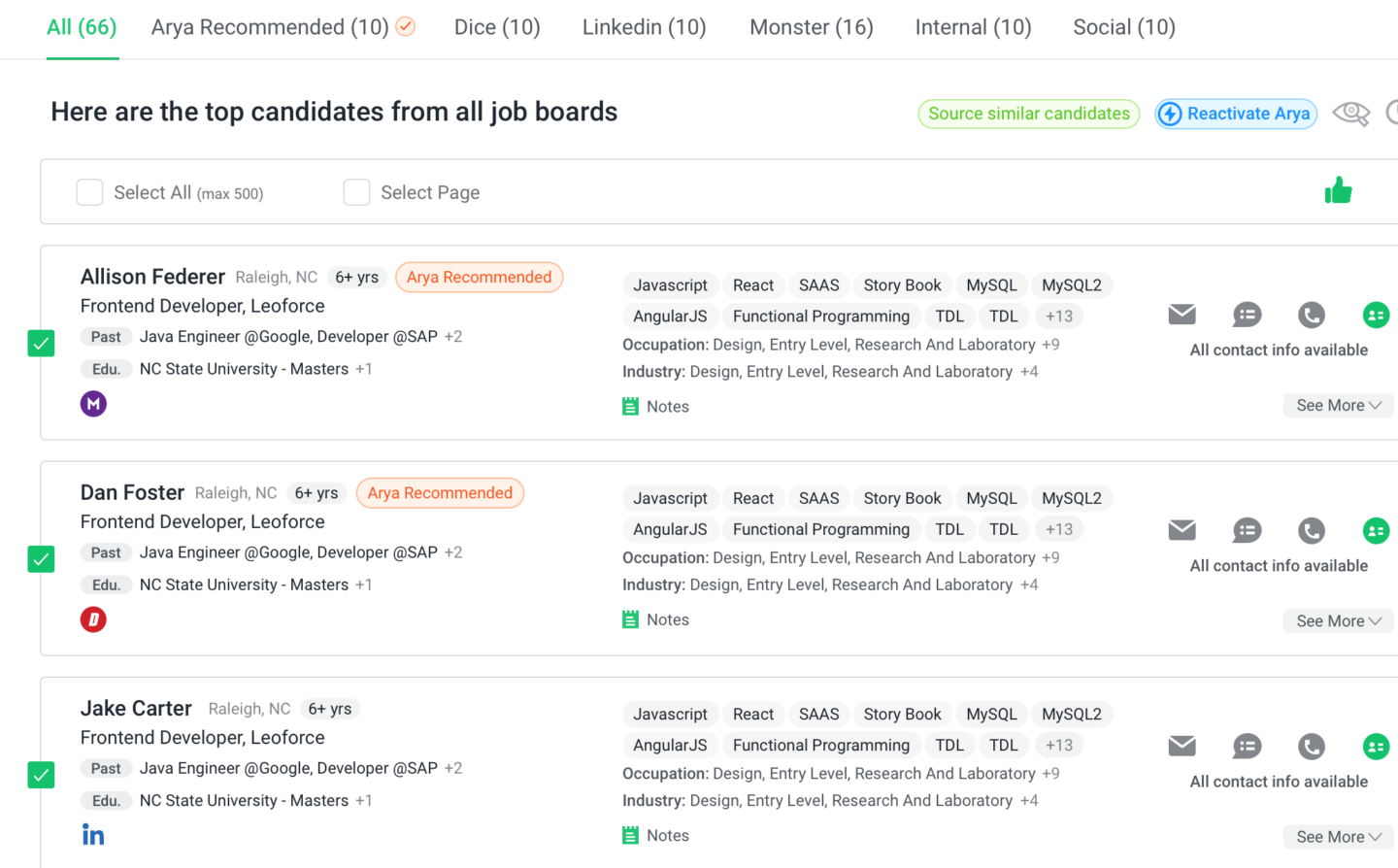 Review all candidates in one consolidated list
Arya AI quickly analyzes data from your Bullhorn database, subscribed candidate sources, social sites, and more than 800 million profiles from 50+ professional sources to highlight the most compatible candidates for your open requisitions. Arya identifies the best internal and external talent for your requisition and returns one scored list of all the quality candidates, with up-to-date contact information.
Source more diverse talent right out of the box
Arya helps meet the organization's diversity hiring goals with no-cost diversity options built-in. You have options to promote likely members of protected classes, mask identifying candidate information and reduce unconscious bias, and view reports that track diversity results. You can reduce your dependence on expensive diversity talent sources, and get a more diverse pipeline every day, for any job.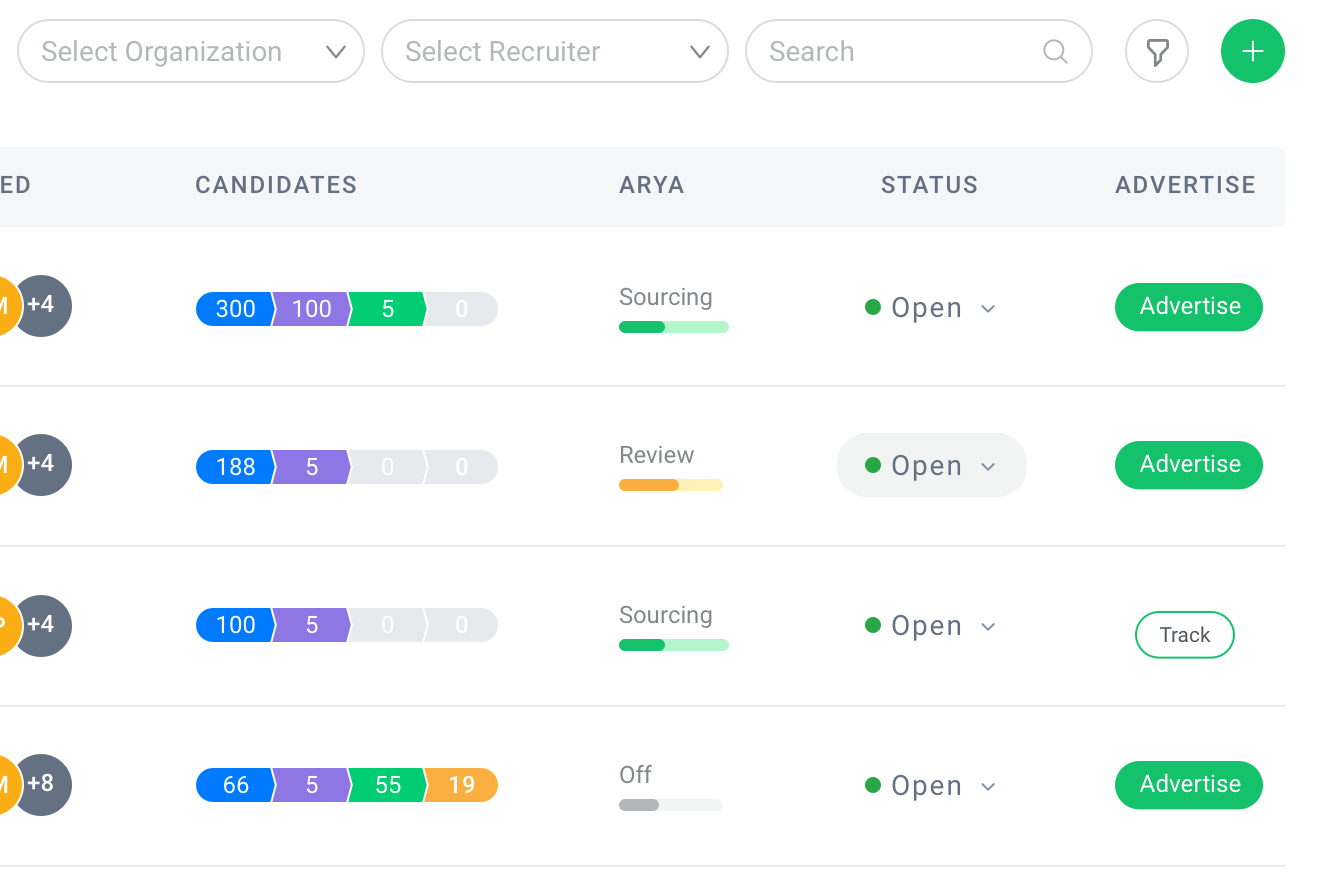 Optimize ad spend with intelligent job advertising
Simply your workflow and increase response rates by strategically placing job ads from within Arya. With just a few clicks, Arya uses AI to strategically buy jobs and place them where top talent is most likely to see them.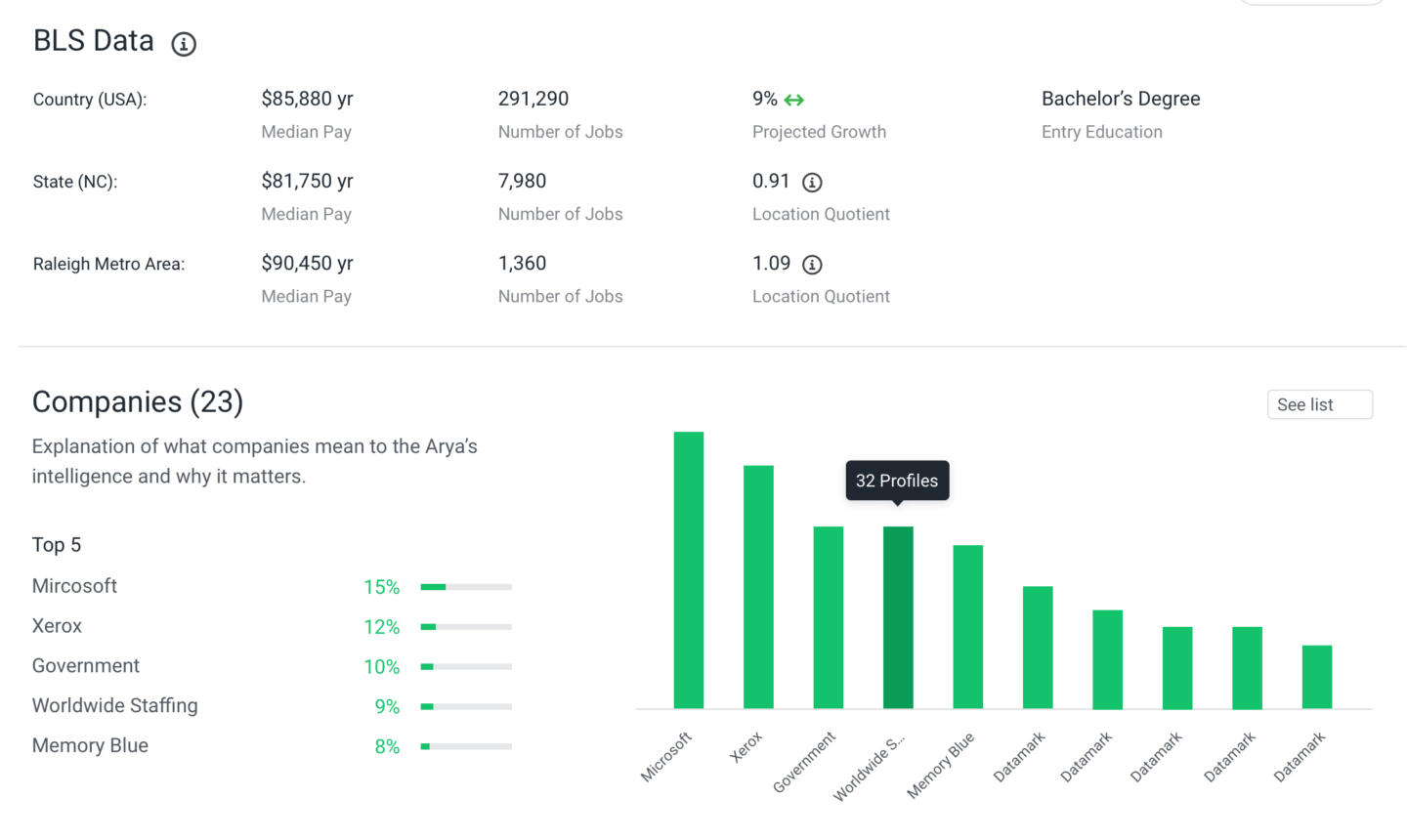 Data-driven decisions with market & job intel
Market intelligence is built into Arya, with the industry and job insights to help you research roles, fine-tune job parameters, and make better, data-driven hiring decisions.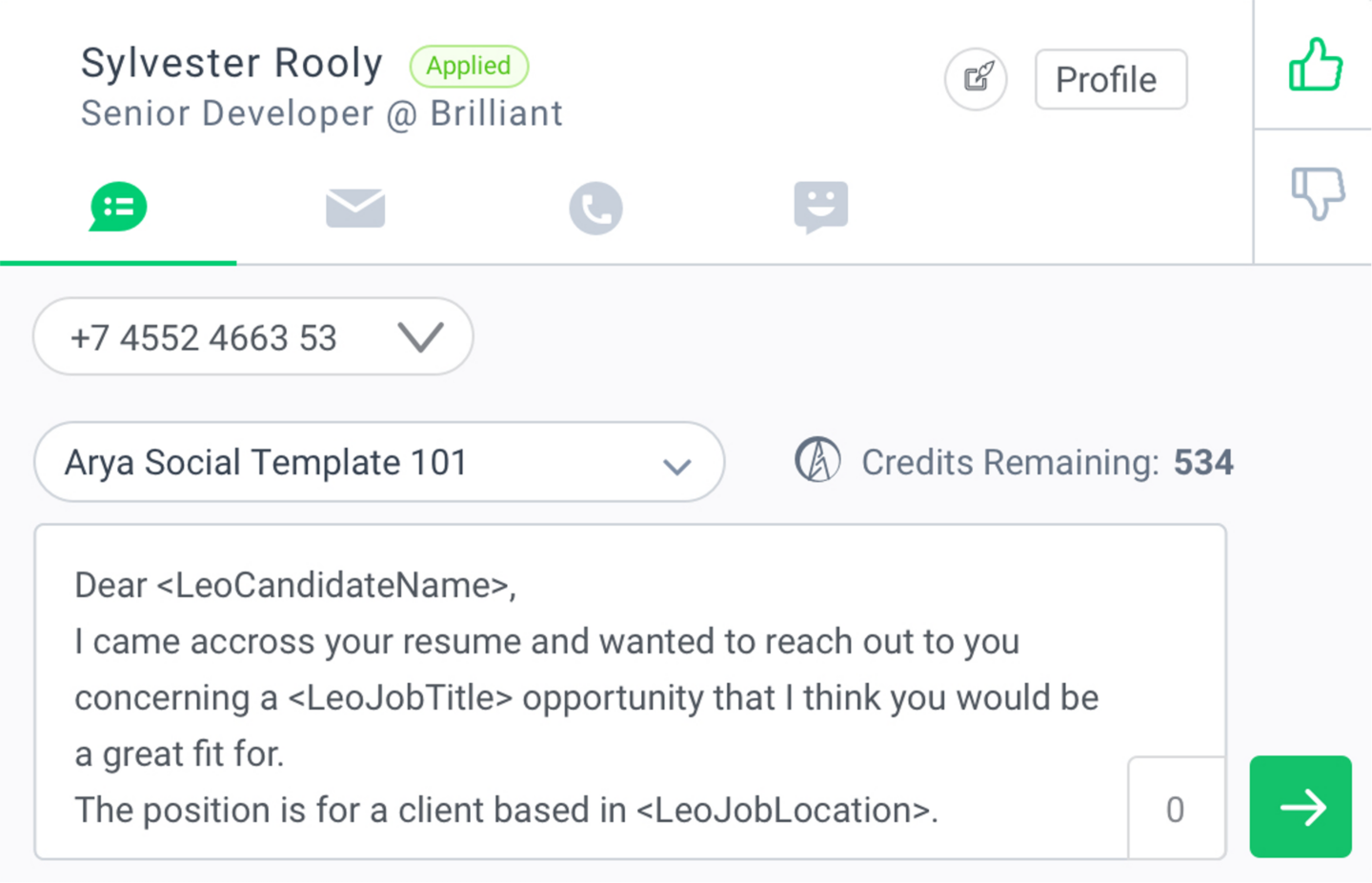 Streamline candidate engagement
Arya helps you respond to candidates more quickly and communicate more effectively through one simple, powerful interface. Its CRM-like capabilities deliver chatbot automation and one-to-one or one-to-many communication via email, text, and direct-dial.