3 Reasons You Should Attend Bullhorn Live 2017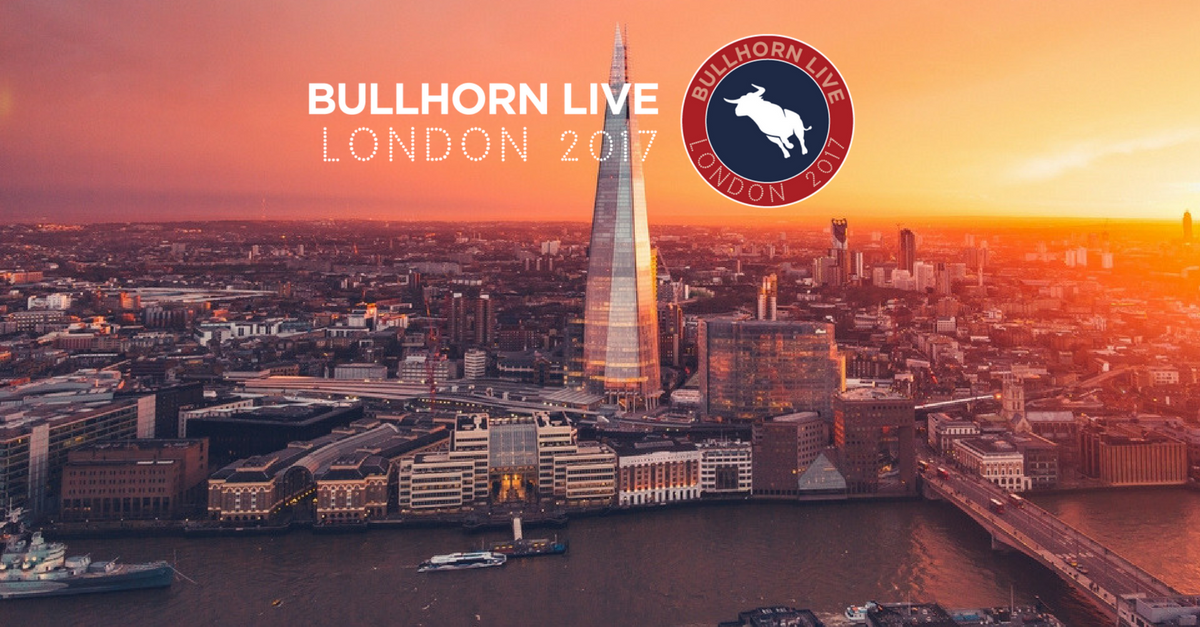 For four years running, Bullhorn Live, has been the largest recruitment conference in Europe. Last year we welcomed over 700 attendees, 23 speakers, 13 sessions, an incredible party, and fantastic networking opportunities for attendees.
This year we are committed to making our unique industry event even bigger and better than ever.
It doesn't matter if you've been with us for five minutes or five years— you'll want to join us for two days of best practices, expert insights, and creative innovations that will provide you with real useable value for both yourself and your business.
In case you haven't attended before, or are wondering whether to attend this year, here are 3 reasons why you should attend Bullhorn Live 2017:
The Networking
As a recruitment pro, you know that the industry is built on relationships. Event networking is one of the most powerful ways to nourish existing relationships and build new ones—95 percent of surveyed business professionals say face-to-face meetings are essential for long-term business relationships. As the premier European recruitment conference, there's no better place to form valuable connections with people in the industry.
Throughout the event you'll meet:
Bullhorns Users—Bullhorn Live is the only event every year that brings the entire community of Bullhorn customers together. As an attendee, you will get the opportunity to chat with peers during our Customer Panel to explore how different users make the most out of their Bullhorn investment.
Industry Peers—Our event brings industry experts and consultants from across Europe together to explore the opportunities and challenges associated with accelerating business growth across the recruitment industry.
Marketplace Partners—Each of our partners has a turnkey solution to fulfill a critical business need, and during the day you will get the chance to discuss how their seamlessly integrated products can enhance your Bullhorn system.
You'll Learn a LOT
Amazing key note speech from @artpapas @Bullhorn #bullhornlive

— Poonam Mawani (@PoonamMawani) October 19, 2016
Bullhorn Live is filled to the brim with fantastic learning opportunities. If it's a hot subject in the recruitment industry, chances are you'll find a session about it. Learn how to engage candidates, leverage your metrics, find whitespace opportunity, become a sourcing ninja, and get the most out of your Bullhorn investments.
You won't want to miss our panels and keynotes on GDPR and the relationship economy either. For a full list of sessions for the two-day event, you can find the agenda here.
It's a Blast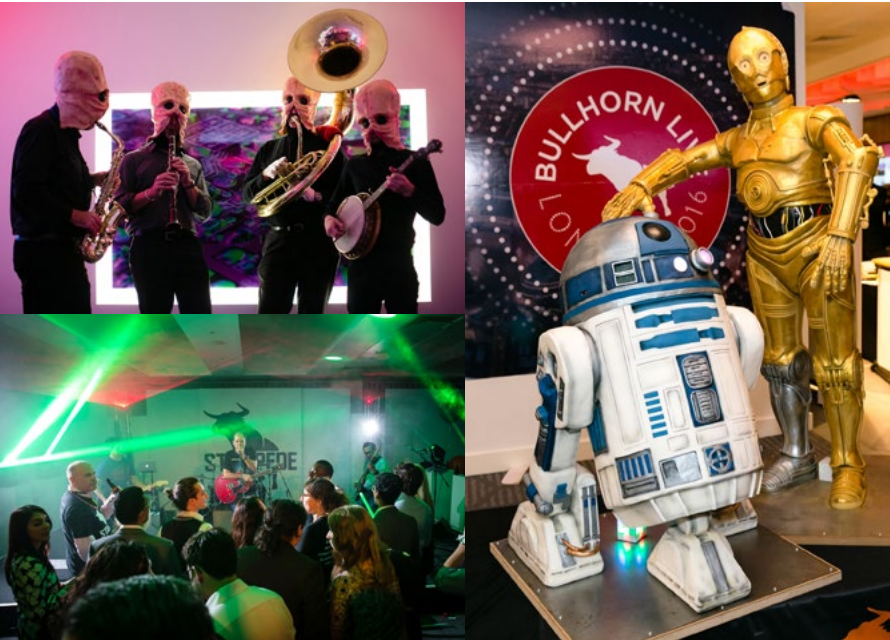 With great food, great people, and great entertainment—Bullhorn Live is the most fun you'll have at an event this year. Don't miss the Bullhorn Live London party. Last year  the Force was strong with us as we brought Star Wars to Bullhorn Live. Life-sized R2-D2 and C3PO cakes took centre stage, Darth Vader made his presence felt, and guests wielded their own lightsabers. We also had a performance from the famous Cantina Band, rivaled only by an exclusive showing from Bullhorn's official band Stampede, led by our CEO, Art Papas, and CTO, Matt Fischer. 
This year, we have more great surprises and fun in store. To find out what, you'll have to be there. You won't want to miss it!
Register here now and don't forget to tweet about the event using #BullhornLive See you there!
Subscribe to the Recruitment Blog
Subscribe for trends, tips, and insights delivered straight to your inbox.