5 Can't-Miss Sessions at Engage London 2019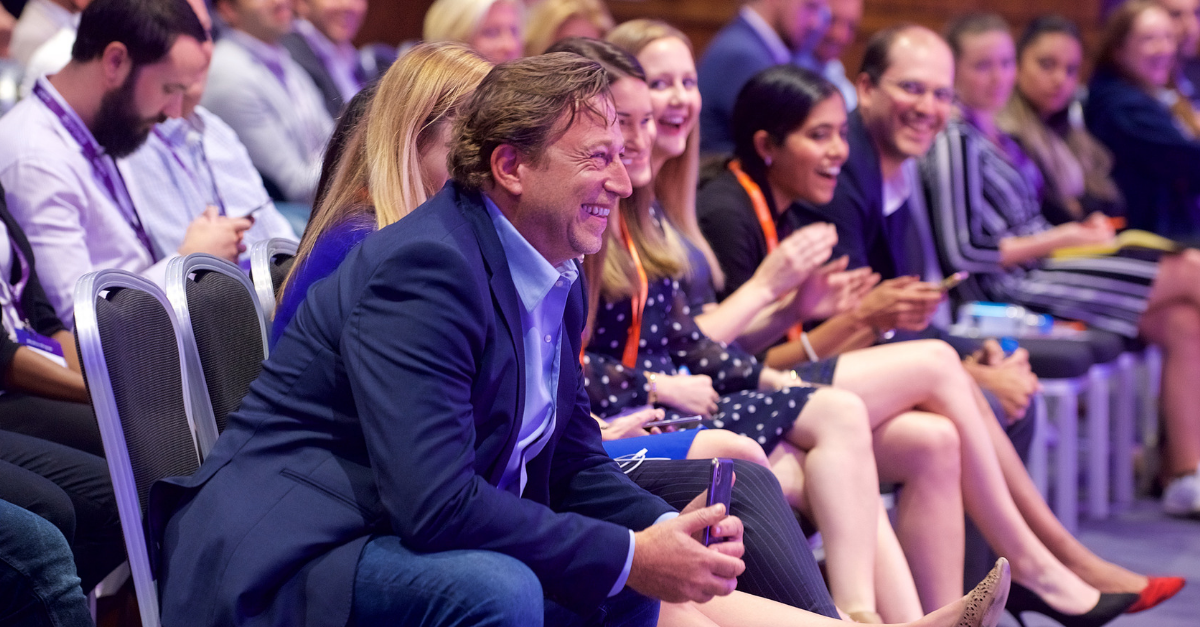 September is right around the corner and brings with it Engage London 2019. This year we will be harnessing the power of people at our annual global recruitment conference, and it is the perfect place for industry pros to find out more about effectively engaging talent, leadership, and the future of recruitment.
We've already raved about our fantastic keynote session with Baroness Karren Brady CBE, and highlighted Marcia Goddard's neuroscience-based session as must-attend events at Engage London. But, as the conference draws closer and our full agenda is confirmed, we wanted to share five more sessions you can't afford to miss this year! The breakout sessions at Engage London follow three key tracks: People, Platform, and Productivity:


1. Investing in People: Fixing the Industry's Internal and External Reputation (People)
James Osborne, The Recruitment Network; Ann Swain, APSCo Global; Geraldine King, NRF; Leah McKelvey, Bullhorn.

13:15 to 14:00, Tues 10th Sept

Dare we state the obvious, but recruitment has a pretty poor reputation with the observing public. One recent public opinion poll found that recruiters were deemed less trustworthy than politicians. Rather than have us all pack it in, how do we go about fixing the recruitment industry's reputation? It turns out that change must start from within, and three of our industry's most prolific (and gloriously opinionated) thought leaders will help us all see the light in this engaging, honest, and potentially humorous discussion.

2. Material Gains: Tips and Tricks for Maximising Your Bullhorn Investment (Platform)
Lizzie Rayner, Bullhorn; Pedro Amaro, Bullhorn; Jordan Hamilton, Bullhorn

11:45 to 12:30, Weds 11th Sept

Back by popular demand, it's one of the most popular breakout sessions of Engage London! Lizzie Rayner, Pedro Amaro, and Jordan Hamilton of Bullhorn are product and sales experts by day, and stand-up comedians by night. No, not really, but you'd be none the wiser to see these three on stage discussing best practices for making the most of the Bullhorn platform with tips and tricks (and possibly some candies thrown in for good measure). This is not to be missed! 
3. Leveraging Digital Media to Improve Candidate and Customer Experience (Productivity)
Sean Anderson, Hoxo Group

15:45 to 16:30, Tues 10th Sept

In a world where GDPR is the new normal and consumer data privacy is not to be impeded, it can seem like a monumental task to even find qualified candidates, let alone successfully engage with them and bring them into your pipeline. Compounding this challenge is the changing nature of candidate communication preferences. Long gone are the days of cold calling a candidate during working hours and expecting a polite response. In an environment of maximum employment and higher wages, candidates can afford to be more discriminating than ever before. So how do you break through? Sean Anderson of HoXo Media is an expert in social media and digital marketing, and he'll share advice on how to get your digital plan in full gear to win the talent war.
4. Diversity and Inclusion: Culture as a Business Driver (People)
James Johnson, Nicoll Curtin; Dominic Herbert, Bullhorn 
15:45 to 16:30, Tues 10th Sept
There's no debate anymore – diverse companies are more profitable, deliver better customer value, and have reduced internal attrition. Additionally, with new legislation in various countries mandating female and minority representation on corporate boards and in the interview process, complicated by a historically low unemployment rate and death of talent, the need for strategies to increase access to diverse candidates has never been stronger. So why aren't all recruiters, at this point, experts in finding diverse talent and ensuring these employees feel included in their company culture? The answer could stem from any number of things – changing definitions of "diversity," an unwillingness to look beyond traditional recruitment methods, or the inability to successfully coach and train internal talent. In this panel, moderated by Lizzie Rayner, we'll quickly change that – taking a frank, honest look at what it takes to increase your diverse pipeline and keep those candidates engaged and happy for the entirety of their assignment and beyond.
5. Bullhorn Platform: Latest and Greatest Updates (Platform)
Andy Ingham, Bullhorn

11:30 to 12:15, Tues 10th Sept

It has been an exciting year with lots of new enhancements and updates across the Bullhorn portfolio. Come hear about all the new and exciting platform developments you may have missed throughout the year.
---
More about Engage London 
Discover how to more effectively engage talent, leadership, and the future of recruitment at Engage London. Over two full days, recruitment leaders and practitioners will come together for unparalleled industry insights and tactical Bullhorn product training. Engage is the best event to make new connections and learn from the brightest minds in the industry, but is still intimate enough that you'll see some of your favourite recruitment experts, connections, and friends.
Subscribe to the Recruitment Blog
Subscribe for trends, tips, and insights delivered straight to your inbox.