5 Tips for Writing Perfect Recruiting Email Subject Lines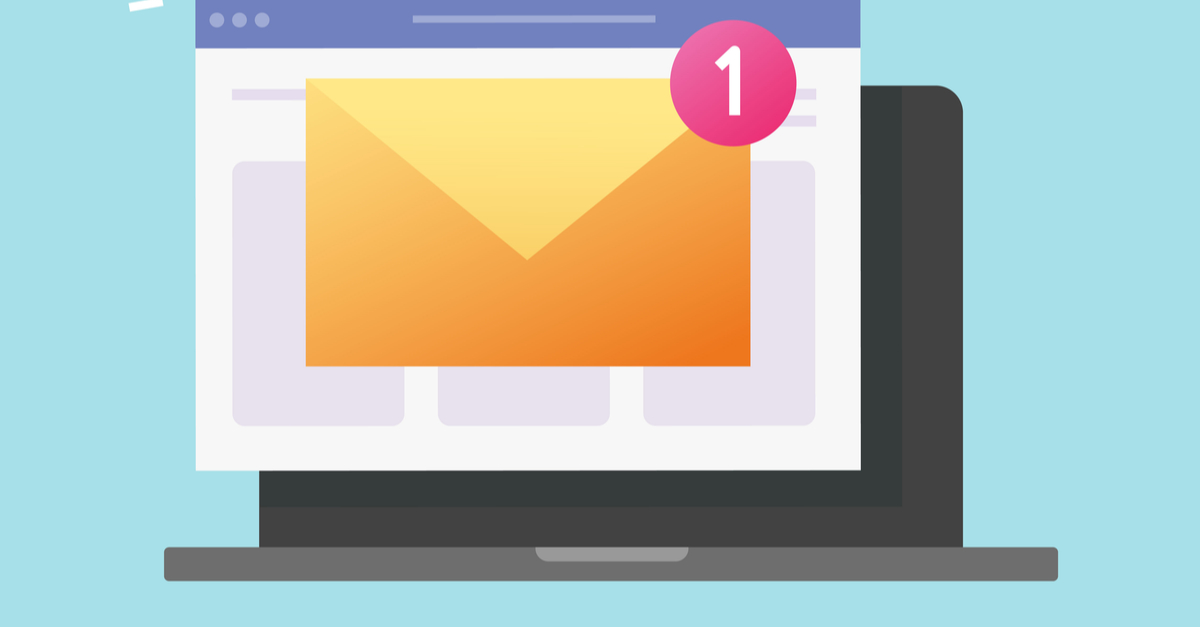 Note: This popular article on candidate email subject lines was written before the COVID-19 crisis. While the tips in this piece are still relevant,  for guidance on communication in the current landscape, visit the new rules of engagement here.
---
First impressions count. A firm handshake, a friendly smile, a well-pressed shirt, the freshest of underwear; all of these shallow and inconsequential things contribute positively to how you are perceived by others. Despite what your grandma said, books are inevitably judged by their covers.
But in the crazy, mixed-up digital world of today, first impressions are being made in person less and less. Rather, they're sent into the ether as a sequence of zeros and ones. As a recruiter, you're digitally introducing yourself daily – when you're in the business of linking people with people it's just part of the job. And email is now the conduit through which most of these introductions flow.
Your email subject line is that first impression. It's the cover of your book. It's the pressed shirt and the wry smile. Over one-third of your email recipients will decide whether or not to open your email based on that little piece of text alone.
So how do you ensure your digital handshake is just as enticing as the physical version?
1) Be Clear, Impactful and Succinct
The ideal subject line will be a combination of clear, impactful and succinct. It will outline why the recipient should open the email, get them excited about doing so, and convey this distinct and exciting message in as few words as possible. It may seem like an impossible combination but keeping these attributes top of mind is key to getting your email opened and your message read.
Let's break it down.
Why clarity? Murky or misleading headlines will get your email sent straight to the trash bin. Getting marked as SPAM can ruin your reputation- preventing future emails from reaching candidate inboxes.
How do you make an impact? Being impactful is all about being personal and standing out from a crowded, noisy inbox. Stay away from generic subject lines and think about how you can provide a memorable twist. For instance, consider testing a friendly emoji and see how it impacts your open rates:

Finally, why so short? Well, according to the email deliverability experts at Return Path, recipients are most likely to read email subject lines that stay between 61 and 70 characters.
As an example, consider an quick engaging subject line like, "Can we grab coffee?" vs. a long, roundabout way of saying the same thing:
Short & Sweet:
Too Wordy:

The short and sweet version is a lot easier to digest, and entices the recipient to open that email to learn more about what's being proposed.
2) Keep It Relevant
Why should the recipient care about your email? What's in it for them specifically? In the recruiting game this question is a simple one to answer when offering open positions to relevant candidates, but can be harder to answer if you're simply looking to engage with job seekers in your database – perhaps as part of a greater candidate engagement plan. Ensure you use keywords relevant to the specific candidate you're emailing. Alternative job titles and industry specific terms will convey a sense of knowledge and understanding regarding the recipient's unique situation.
An obtuse headline, like, "New marketing positions" may or may not be relevant to your marketing candidate. In an inbox full of other priorities, it probably won't get the attention it deserves. Instead, try a subject line that speaks specifically to the candidate's tool set and experience.
Highly Relevant:


Too Vague:

3)      Handy Subject Line Enhancing Statistics
Some studious souls have done the email subject line effectiveness research for you, and have found the following statements to be true:
Where possible use 'who' rather than 'why' – people are more interested in other people than they are in concepts
Having the word 'photo' in the subject line can increase interest by 59%
[Bracketed] explanations of what the content is can increase interest by 112%
Personalized subject lines (using the recipient's name) can achieve a 22.2% higher open rate
4)      Avoid SPAM Trigger Words
Any email you send will have to pass through two SPAM filters before it's opened. One is built into the email service, with the likes of Gmail and Outlook scanning all incoming messages for signs that they're a little shady. The other takes the form of the recipient's eyes – if they sense that a message is a little spammy, or won't offer them any real value, they'll have no hesitation in deleting it. Or worse, reporting the message as SPAM.
There are certain words that email services instantly align with SPAM. Avoid the likes of free, make money, earn $, confirm, join, opportunity and assistance. Also stay away from the ever-shouty CAPS button, and try not to ¡¡over-exclaim!!
Instead of relying on empty promises or extra embellishment, craft a relevant headline to get candidates to open your messages.
Generates Interest:

Tips Off SPAM Filters:

The good folks at HubSpot have come up with a handy-dandy list of SPAM trigger words, although precluding these by no means guarantees that your message will make it to your recipient's inbox.
5)      Take a Creative Approach
Taken from this list of generic email subject lines that are eminently effective, here are a few of the more creative email headlines that may not necessarily subscribe to the tips above, but have been proven to work well nonetheless:
"[Mutual connection] recommended that I get in touch" – there's

 

no type of marketing more effective

 

than a personal recommendation.
"Do not open this email" – as Derren Brown so effectively demonstrates

 

in this video, we adults are just as susceptible to reverse psychology as our kids.
"Should I stay or should I go?" – If you're contacting a long-dormant email database contact, why not be playful when gauging their interest in terminating or reigniting the relationship?
[No subject line at all] –

 

A study of over 6 million emails

 

surprisingly found that those without a subject line were opened 8% more often than those with one!
First impressions, digital or otherwise, count. And while the rules of introducing yourself via zeros and ones may be less clear cut than those based in the real world, by using the tips above you will at the very least have hit the digital equivalent of a shower and a shave.
Ready to put these tips into practice? Here's a list of email subject line examples for recruiters to drum up inspiration:
[COMPANY] wants people like you, [FIRST NAME]
Let's grab a coffee [FIRST NAME]. My treat.
Ready for a change [FIRST NAME]? We can help.
[FIRST NAME], I'm building a kick-ass [INDUSTRY] team.
A new [INDUSTRY] job opening with your name on it, [FIRST NAME]!
The broom closet or the C-suite, [FIRST NAME]?
Did you ever dream about this job at [COLLEGE/UNIVERSITY]?
It's now or never [FIRST NAME]
[REFERRER'S NAME] thinks you're an excellent [PROFESSION]
As a marketer I hope you appreciate my email headline [FIRST NAME]
Perfect role for a [JOB TITLE] specializing in [SKILL]
Does working at [CURRENT COMPANY] spark joy?
[FIRST NAME], it's been a while.
[FIRST NAME], your resume caught my interest
---
Subscribe to the Recruitment Blog
Subscribe for trends, tips, and insights delivered straight to your inbox.