Are You Ready for the Third-Wave of CRM?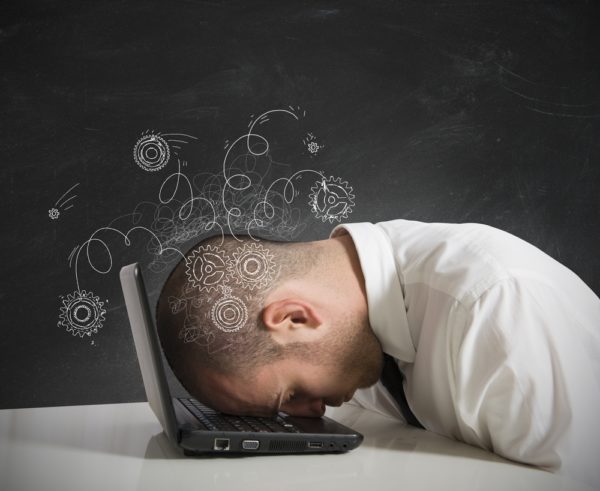 CRMs… they're all similar, aren't they?
If you're talking about second-wave options, then yes, relatively.
In addition to the 'first-wave' contact databases, second-wave CRMs can offer a huge variety of reporting and analytics – features which can provide insights to help you get more from your customers and prospects.
However, whilst dashboards, user interface, and functionality vary, most second-wave systems are plagued with poor user adoption. This, in turn, can lead to the CRM's failure.
Statistics vary by source, but here's a flavour of the scale of this problem:
Gartner Group: 50%

Butler Group: 70%

Selling Power, CSO Forum: 69.3%

Economist Intelligence Unit: 56%
What's in it for me?
When you dig a little deeper, it's clear to see why failure is a common problem.
For all the innovations and distinctions, second-wave CRMs depend on the user inputting data – a time-consuming, repetitive task most people hate!
In addition, there's some information that consultants may not want to share (who wants to highlight they've made an error they know they can fix). What's more, when a consultant is very close to a client, they'll store information in their head. It just won't seem necessary to record it elsewhere.
As a result:
CRM data entry can be limited to what users

perceive

to be important – this means your CRM can never provide the full picture

Some data won't get entered – simply because users forget or believe it's not relevant or important
Partial data entry is a frustrating management problem – the degree of which can be hidden. It can leave you questioning the value of your CRM. After all, can its analytics be trusted if the data isn't wholly accurate?
As you can see, there's a strong argument, which says second-wave CRMs can be set up for failure from day 1.
So what's the answer?
Effortless, easy, inevitable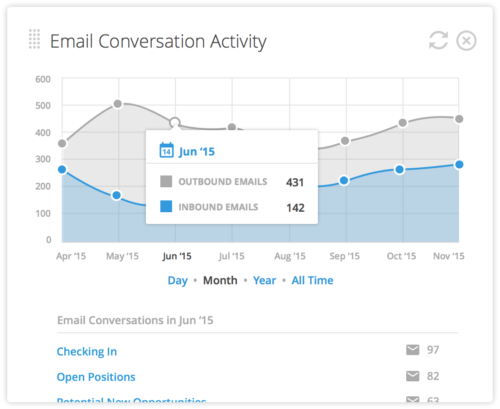 If you want to get the most from your contact database, you do need a management system. Unless your business is very small, if you can't analyse your data, you'll miss a host of opportunities.

The key is to overcome the user adoption issue by removing the need for manual data entry.
And that's what third-wave CRMs can do.
Let me explain…
Third-wave CRMs – including Bullhorn and its 'Pulse' technology – avoid the problem of partial data sets by capturing data automatically.
Linked to your email servers, Pulse pulls out all emails to and from your clients – regardless of who sent them – and collects them into a central database, which all users can access.
In addition, you can access smart analytics – to drill down into a relationship. For example:
Flag emails by keywords to identify issues, feedback, and important information

Automatically populate your contacts list – so your database grows effortlessly

Remove the need to enter data manually so you overcome the issue of user adoption

And much more
Imagine the impact this could have on the way you work:
You'll be dealing with accurate data – allowing you to make decisions with more certainty

Break down silos – allowing consultants to know what's happening across the business without having to ask

Provide consultants with the information (and tools) they need to do their job effectively

Have data available to manage issues proactively and therefore build trust with your clients.
Are you ready for third-wave CRMs?
If you'd like to explore the value of automatic data entry, schedule your live demo of Pulse today.
Subscribe to the Recruitment Blog
Subscribe for trends, tips, and insights delivered straight to your inbox.