Ask an Expert: Shelli Gafan of Advance in IT on Recruitment Trends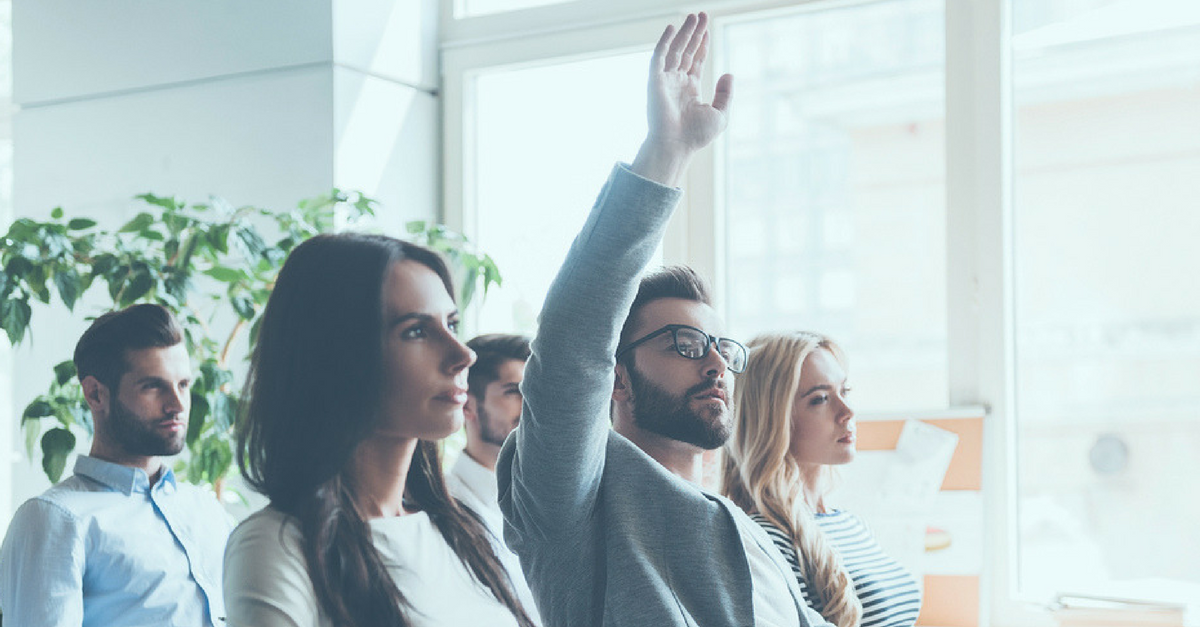 For the recent 2018 Recruitment Trends Report, over 1400 global recruitment professionals weighed in with their thoughts about the challenges and opportunities for the year ahead… I've had the pleasure of working with recruitment experts across UK&I and EMEA, and I wanted to see what they thought about the trends shaping recruitment. How would these leaders differ from the group consensus? In this series, I'll l look to understand what challenges different recruitment verticals are facing in 2018 and how they're looking to address them.
First up is Shelli Gafan from Advance in IT. Shelli has over 10 years of experience helping innovative and dynamic small and medium-sized Dutch businesses to grow and with helping candidates find their dream jobs. Shelli and I have bounced ideas off each other for a while. We like to challenge each other about what processes matter, and what technology can help her achieve her core goals. I recently challenged her to answer questions in front of a room of 120 Bullhorn employees at our sales kick off, so this should be a doddle.
Kieran: I have to ask after APSCO released their Brexit Journal: You work in the IT sector in the Dutch Market, have you actually felt any changes in your market?
Shelli: Honestly Kieran, it's business as usual. Brexit's ramifications haven't really affected the real problem which is a saturation in the market. In the IoT and digital transformation markets, there are so many fantastic candidates out there, that accessing the talent isn't the issue—it's attracting it to your company.
Kieran: If that is the case, how have you adapted to this market position and what else will you be trying?
Shelli: 2018 is demanding that personal touch. I'm also getting rid of the word 'try' from my vocabulary; I will is far more empowering. What that means for me is a much more embedded approach to how I work with businesses. This starts with the fact that my time is more often spent being a business consultant. This is not just the usual 'let me understand your requirements' chat. For example, they could provide me with just a few bullet points for a job spec and they trust me to build out a full job description to take to market.
Kieran: So what does that involve?
Shelli: The tech space I work in is full of fledgling businesses. They usually have a really cool set up, but no real idea on how to market themselves as an employer. I help bring their character to market a lot of the time and also advise on pay brackets, as often they don't know how much they should be paying for the talent in the first place! It also requires me to consult their incumbent HR teams and diagnose what they are doing wrong. Often I coach sales executives and recruitment admins to perform better and therefore highlight where they really need to hire. Sometimes it can be as simple as brainstorming job titles and suggesting work perks to compete with competitors really matter. It really depends on the company.
Kieran: This sounds like you've evolved beyond the traditional recruitment model?
Shelli:  Maybe my way of working has changed a little, but ultimately my mission has not. My goal is to make sure that I place candidates to companies that really care about their employees. What I have found is that I now work with companies that suit my offering, that I am able to work efficiently with them, delivering an ongoing transformational service with the flexibility they can only get from a Boutique Agency. I urge other small businesses to think about offering a longer-term nurture programme to their clients so that they deliver more than just a candidate.

Kieran: It is great that you have taken this approach. Diversifying an offering to leverage your business smarts should mean that these tech companies expand in a way too that is sustainable. Too often people are just sold to without being shown why there is value in hiring someone for the right reasons – not just the right pay. What inspired you to change your approach? Where did this journey begin? A book? A meeting?
Shelli: I do read a lot of articles online from influencers like Branson as I don't often get the time to read books with two small ones running around! But really what inspired me this year was Bullhorn Live (Engage London)—as it does most years—but this time it was so informative it really shaped my 2018 game plan!
Kieran: I love to hear that, I am sure the team will too—what worked for you?
Shelli:  It was the market-related content. I often don't get time to indulge in finding out what other recruitment companies are up to, how they are innovating and so to be exposed to those ideas helped broaden my scope. It also introduced me to a number of other tech solutions in the market that really help!
Kieran: A strong tech ecosystem is now more than ever a requirement and we like to promote that—however what is it that you look for in technology in 2018?
Shelli: Make my life as easy as possible. Accessing, processing and updating information shouldn't be hard. I want a solution that is as agile as the small business I run, which is why I love Bullhorn.
Kieran: So with your technology stack and new approach, what's your ultimate goal?
Shelli: I want to inspire people. I have been inspired a lot last year and I want to pass that on, either through getting them an amazing job, or changing the way that someone challenges themselves. That is what I want.
I love learning from Shelli—she teaches me a lot without realising it. It is clear to that she is amongst the trend of recruiters who are looking to prioritise brand development by improving their management of client relationships.
---
I'm looking forward to highlighting more recruitment experts like Shelli over the next year.  If you have comments about this interview or questions you'd like answered in my next interview with a recruitment executive, email me or connect with me on LinkedIn!
---
Subscribe to the Recruitment Blog
Subscribe for trends, tips, and insights delivered straight to your inbox.