Brexit: Irish Recruiters Need To Gear Up For Growth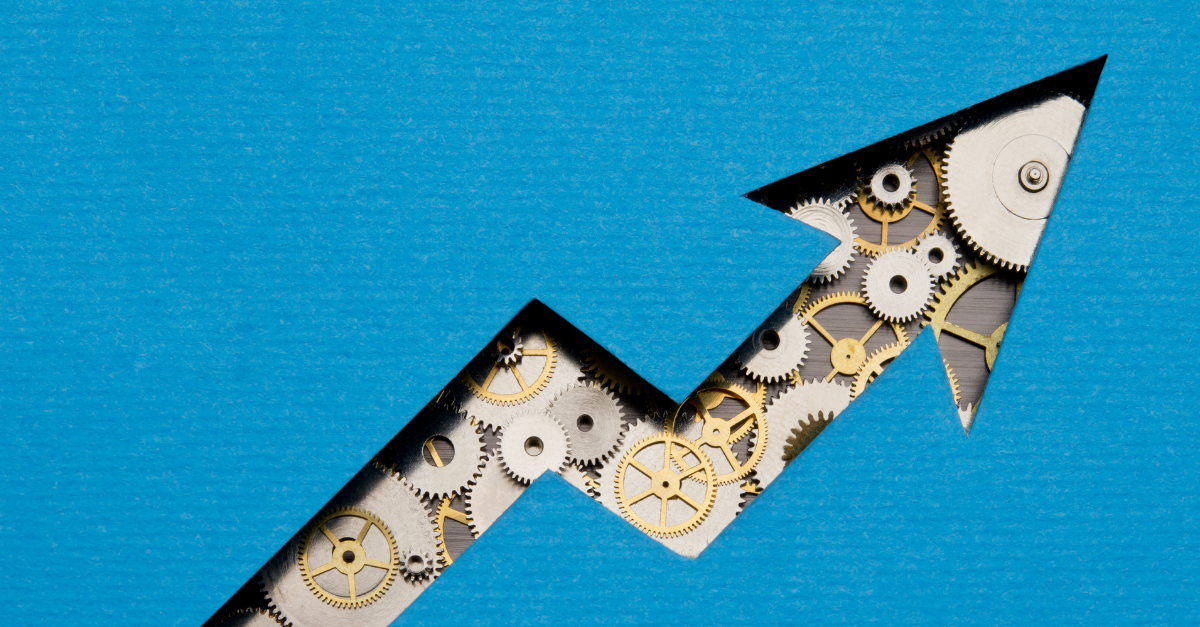 There's no doubt that Irish businesses have bounced back from the difficulties of 2008's recession: in fact, the overall unemployment rate is now a healthy 5.9 per cent, which is lower than the Eurozone average of 8.5 per cent. What's more, it appears that Ireland is benefiting from the UK's decision to withdraw from the European Union. Since the referendum, more than 40 companies – including the Bank of America, Thomson Reuters, and Barclays – have decided to either expand existing operations or establish their first presence in Ireland.
Consequently, management consultancy IDA Ireland estimates that 3,000 jobs have been created as a direct result of the investment from companies putting Brexit contingency plans in place. Additionally, professional services firm EY's recent Economic Eye report predicts further net jobs growth of 236,700 for the period of 2017 to 2022. So, with the Irish recruitment landscape set to experience rapid growth in the wake of Brexit, where are the major opportunities for agencies?
Financial services professionals are in demand
Recent figures from job site Indeed reveal that Brexit is driving a significant rise in hiring within Ireland's financial services industry, as firms begin to favour Dublin over London. Job postings rose by 15 per cent during the first quarter of this year, with particular demand for professionals with expertise in risk management, investment analysis, and portfolio management.
According to Tara Sinclair, economist and senior fellow at Indeed, "the staffing needs of financial companies increasing their footprint in Dublin in response to Brexit is likely to be one of the factors driving this trend. The top 20 companies posting finance jobs in Ireland includes well-known banking and financial advisory firms such as Citi, Fidelity, and JP Morgan. All of which have signalled plans to increase staffing in Ireland following the Brexit vote."
This observation is echoed by Estelle Davis, managing partner at Brightwater Executive, who says she has seen a near 20 per cent rise in financial services job vacancies. Almost a quarter of those senior roles placed in the second half of 2017 are estimated to be a direct result of Brexit.
Understandably, this demand is creating fierce competition among recruiters for candidates. Robert MacGiolla Phadraig, Chief Commercial Officer of Sigmar Recruitment, says that he has seen personnel in the financial services sector being headhunted and securing pay increases of between 10-15 per cent as a result, with front-office staff commanding the highest salary jumps.
Increased job opportunities at ports and airports
There are also growing opportunities for recruiters placing port and airport personnel. Post-Brexit, produce coming from Britain is unlikely to be imported with the ease it is now. Prime Minister Leo Varadkar recently stated that he expects Ireland will need to hire around 1,000 new customs and veterinary inspectors over the next year to prepare its ports and airports. He explained this "involves preparing for and hiring veterinary inspectors to carry out sanitary checks on agricultural and plant-based products coming in from Britain and also customs inspectors."
As a result, there will be demand for individuals who can conduct Sanitary and Phytosanitary Controls (SPS) checks and controls, as well as those who can prepare export certificates and carry out relevant customs controls. The increased numbers of customers and SPS controls will also require upgraded infrastructure at ports and airports, in particular at Dublin and Rosslare.
IT talent turns to Ireland
Recruiters operating in the Irish technology sector are also likely to see a noticeable uptick in both demand and available talent. It's something that Paul Schmitz, head of I.T. Alliance Resourcing Services, is experiencing already. He says, "There's a huge and growing demand for IT professionals across the Irish economy. However, because of the uncertainty caused by Brexit, we have seen a sharp increase in the number of UK based professionals interested in working in Ireland during the week and returning home at the weekend." Paul reports that his agency is seeing particular demand from clients for business analysts to help scope new investments, project managers to implement them on time and within budget, and network security architects/engineers to help firms defend themselves from potential cyber threats.
With such potential for extreme growth, it's vital that agencies in Ireland gear themselves up now so that they are ready to take full advantage when the time comes. Of course, any business that's going to profit from this increased demand will need to ensure it's able to source enough candidates. But, perhaps, more importantly, firms need to ensure they're prepared for potentially rapid exponential growth. While opportunities are rife in Ireland, without the setup and resources to service clients and candidates effectively amid high demands, recruiters could find they lose out to the competition.
For example, as your clients and candidates grow in number, is your CRM system capable of expanding along with your business? Investing in tech that makes the entire hiring process smoother will help you manage a larger database seamlessly. And, of course, smart agencies need to be thinking ahead about their own staffing needs and whether they can provide an outstanding service when there's increased demand. Those that ensure they have enough talent in their pipeline will be better able to deliver during expected growth.
---
Are you keen to keep on top of your candidate sourcing strategies as Brexit approaches? We have everything you need in our ultimate guide to candidate sourcing, check it out for some top tips and tricks!

Subscribe to the Recruitment Blog
Subscribe for trends, tips, and insights delivered straight to your inbox.