Google Reveals Its Ranking Signals, and PR Is One Step Ahead of Marketing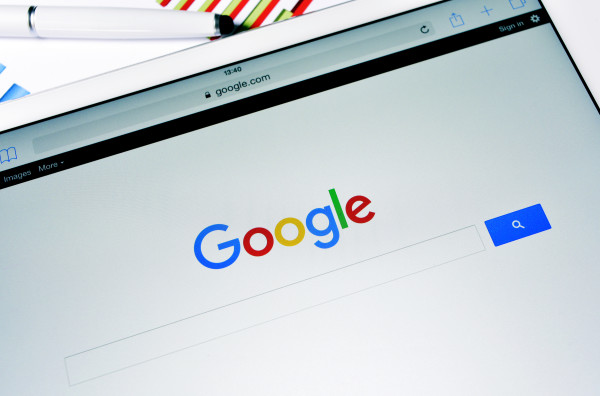 It's official. After months of obfuscation, Google has finally revealed its most important ranking signals. As most of us suspected, the answer is content and backlinks. This is great news for PR professionals, and good reason to celebrate PR's critical role in the digital ecosystem.
PR professionals often seem to be on the wrong foot as they seek to justify their fees in the face of digital's march to the forefront of marketers' minds. But now, by coming clean on the truth that content and backlinks are the most important factors in its page rankings, Google has done that job for public relations agencies everywhere.
Why PR Pros Should Celebrate
PR was a content marketing discipline long before the term was invented. Understanding the information that a target audience needs to hear and providing that information in a concise and compelling fashion is perhaps the core discipline of PR. Admittedly, that information reaches its target via the medium of the press rather than via the direct source of the Internet, but content creation remains a skill through which PR can outshine most other parts of marketing mix.
Similarly, digital specialists often talk about the importance of syndication: pushing content to third party sites in order to generate the backlinks that Google ranks so highly. Again, this is the very raison d'être of PR: if great content isn't being picked up – ideally, by the most influential and respected national and professional titles – then PR agencies simply aren't doing their jobs.
PR's Missing Trick
So if PR's greatest strengths are exactly what Google is looking for, then why does the profession seem to play second fiddle to other marketing disciplines? The missing trick is to make a concrete link between digital strategy and PR execution.
Marketing directors are looking to SEO/SEM (search engine optimization/marketing) to drive traffic to their web sites – and, of course, keyword research and properly crafted landing pages are crucial. But as Google helpfully points out, the number and quality of the sites linking to your content is a critical determinant of page ranking – and few disciplines are better equipped for these requirements than PR.
This set of circumstances creates a virtuous circle in which PR – providing that it is properly aligned with SEO strategy – can play a key part. If PR professionals can incorporate key search terms when creating content which is then seeded on key publications via relationships with the press, backlinks will be generated to improve SEO performance. In fact, there are several PR agencies that evaluate the success of their work purely by their ability to influence natural search rankings.
Start off on the Right Foot
Taking up PR's role in the digital ecosystem is therefore simply a matter of positioning, another core PR skill. Let's not be backward in coming forward when discussing the impact that PR can have on a client's digital marketing objectives.
I'd love to hear what you think; get in touch – amy.jackson@bullhorn.com. Alternatively, click here to find out how Bullhorn can help your marketing or PR agency even further with our purpose built CRM platform.
Subscribe to the Recruitment Blog
Subscribe for trends, tips, and insights delivered straight to your inbox.