Ireland, Recruitment, and WEC 2018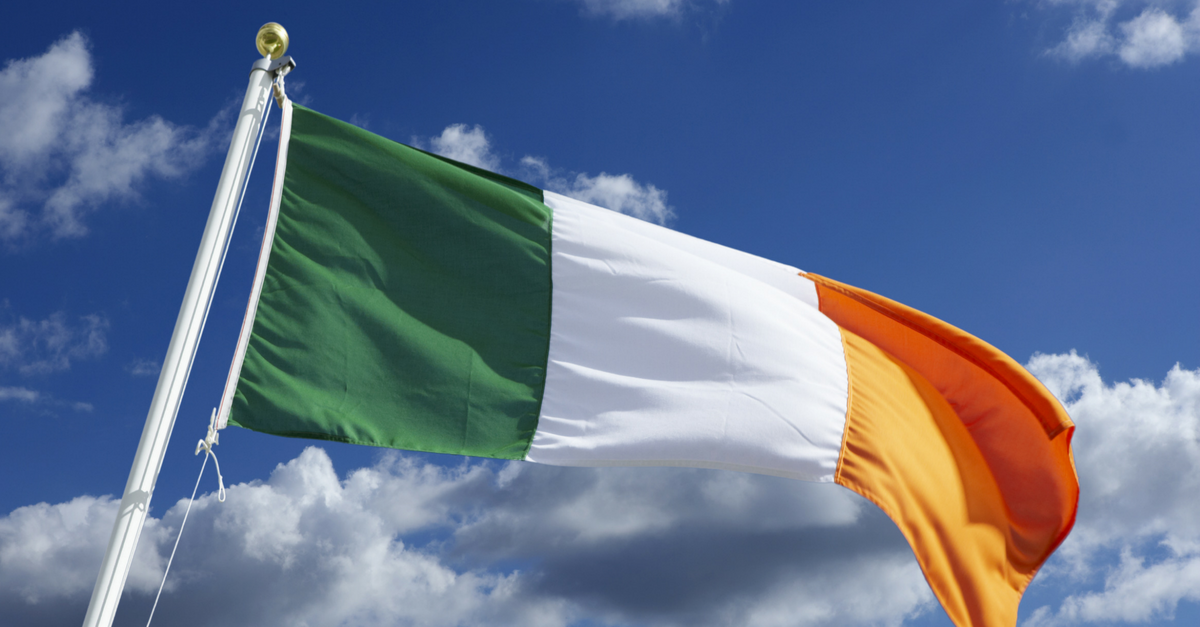 It's been a few weeks now since I attended the World Employment Conference (WEC) 2018 in Dublin, and it was at this event that I first got to thinking about how much Ireland has transformed since the bleak times of the recession post-2008. In fact, Ireland's economy has recovered so strongly that employment has risen more since 2012 than it did in the 70 years after independence. So what does this mean for the future of recruitment in Ireland?
Well, in my opinion there is no one better positioned to speak about this topic than Barbara McGrath MD of Brightwater. Barbara has seen a lot of change in her years within the staffing industry: from recessions, to technology, and new emerging generations along with the old. This is the industry she loves and is extremely passionate about.
2009 was Armageddon and as recruiters, we became 'agony aunts' for that period as much as we were recruiters.
Barbara McGrath, MD of Brightwater
I had the chance to catch up with Barbara at her Dublin office recently, and we had a thoroughly enjoyable chat about how the WEC came to be in Dublin for the third time and why it is important for Ireland to be represented on a global stage in the post-recession era.
Culture
Culture was paramount to the success of the WEC conference and as I spoke with Barbara about what culture meant to her it became clear that it is also the cornerstone of a successful business.
Barbara is all too aware of how difficult it is to find the right staff, find good staff, and keep your staff happy. "Culture goes a long way to getting this right in a successful business. Listening is the only way to stay on top of this and implementing things like work life balance, offering flexibility in the workplace all help with creating the right culture which makes your staff want to work with you."
The WEC certainly got the culture piece right. From the opening ceremony that involved a bodhrán and two Irish dancers, the Irish culture was very well represented throughout the week of the conference.
Optimism
When I asked Barbara for her stand-out moment from the conference, David McWilliams' talk on the economy was top of the list. Barbara explained how the Irish are extremely optimistic and stoic people that others seem to gravitate towards. It's for this reason that she believes we are in a very strong position now and does not see the low of 2008 rearing its ugly head again. With recruitment on the coalface of the workforce, she believes that we've learned a lot in the past 10 years and as a result have grown as an industry in Ireland.
Barbara, along with her good friend and National Recruitment Federation (NRF) colleague Geraldine King, believes that recruitment needs a voice in Ireland- it needs to be represented. The NRF was originally established to represent the recruitment industry the right way, with the ultimate goal of having a formally recognised tertiary degree course for people looking to build a career in staffing.
Skills Gap
Another key takeaway theme from the conference sessions I attended was the 'skills gap', its impact on the workforce, and how to overcome it. Barbara too touched upon this subject, explaining that when Ireland is concerned due to being forced to move out in 2009 and 2010. "If we take an industry like engineering, these people had no choice but to move away with their families and this is evident now in the large skills gap within Ireland."
The effects of the 2009 recession are prevalent today, even despite the advances. "It's a constant effort trying to attract this talent back to Ireland. Looking back through the generations, you would have generation after generation following in their parent's footsteps. For example, if you came from a family of lawyers, you were going to be a lawyer" Barbara adds. But of course, this is no longer the case. "Staying in the one job for a whole career is a thing of the past. To fill the skills gap we are looking more and more abroad."
And we're always coming up with new solutions for our clients to fill their ever-growing needs. You must be flexible to deliver that incredible customer experience.
Barbara McGrath, MD of Brightwater
Technology/AI
The next topic I was keen to gain Barbara's insight into was that of new technologies and the fear that recruitment will be ended by the emergence of AI and Machine Learning.
This was met with a laugh from Barbara, who firmly believes there will always be a need for people in this industry. In her opinion, technology must be incorporated by recruiters in order to stay on top in the ever-changing landscape. "We can influence things in our position as recruiters. The technology changes but you must embrace it."
As the MD of a very successful business Barbara speaks of the importance of investing in your business not least the ppl and the technology. It's important to understand your business from a holistic point of view. "The way in which I do this is by leveraging the data to get the reports to see what's happening across the business. This gives you the visibility required to make these important strategic business decisions" Barbara goes on to say.
---
For more industry insights from some of the best and brightest minds in recruitment, why not come along to Bullhorn Engage London 2018? With less than two months to go register your interest here.

Subscribe to the Recruitment Blog
Subscribe for trends, tips, and insights delivered straight to your inbox.