Top Takeaways from Laura Kuenssberg's Engage London Keynote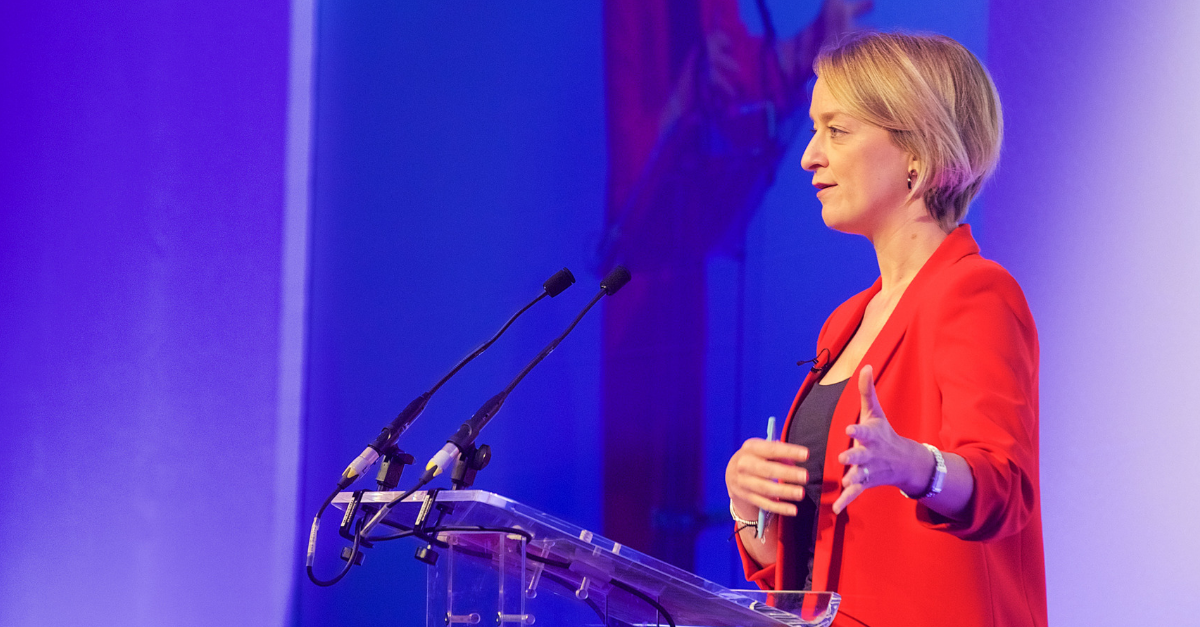 What do the world of recruitment and the world of politics have in common? As BBC News Political Editor Laura Kuenssberg revealed in the opening keynote of Engage London 2018, both are shaped by the power of people and by ever-evolving technology.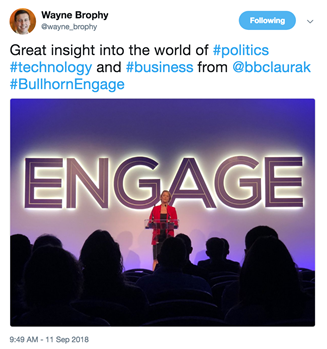 Kuenssberg kicked off her keynote with a salient observation on the difference between listening and hearing. In order to really engage, she explained, you need to really listen. "How would you do as a business, if you weren't engaging?" she asked.
Political parties aren't listening enough, Kuenssberg contends. She then jumped into an insightful breakdown of Brexit—how it happened, where we're at now, and what it means for the future.
Regardless of how you feel about Brexit, three things are clear, Kuenssberg said.
The government was slow to grasp with the issues surrounding Brexit.
The choices they have to make represent a long-term impact on what our culture will look like.
There is a huge amount of work to do—technically and politically.

Politicians are trying to grapple with decisions people made at the ballot box. Fundamentally, they're trying to deal with decisions the public voters make. Even if they go counter to what many people expected over the years.
Laura Kuenssberg, Political Editor BBC
But Britain is not alone in this. Kuenssberg drew parallels between Brexit and other recent—and often controversial—developments that surprised many: the elections of Donald Trump and Emmanuel Macron. All of these examples, she said, reflect a desire for change and a shift between insiders and outsiders."Ten years after the crash, people in Western democracies are telling people they want change."
According to Kuenssberg, we're in an era where the outsiders are on the inside. One other example? The richest tech companies today are ones no one had heard of ten years ago. Their newness and success in many ways reinforced the public understanding that outsiders can succeed by doing differently than everyone else.
Are these years of intense change a temporary blip on the radar? Possibly, Laura Kuenssberg says, but we shouldn't necessarily assume so. We may look back and think this time was crazy, but we started thinking 'that's just a blip' in 2016, and it's 2018 already.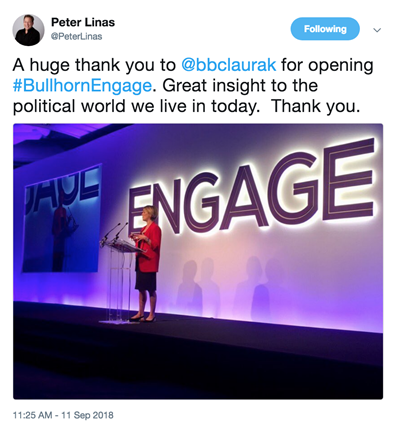 Laura closed her keynote with an incisive metaphor both recruitment professionals and politicians can appreciate: "Businesses and politicians might have to get used to feeling like passengers in a lorry driving 100 miles per hour and have to find that thrilling instead of terrifying. I have no idea. Change never stops. But the combination of people and power does bring opportunity too."
---
Check out the overall event recaps here. To ensure you're part of the action next year register today for Engage London 2019. You'll be guaranteed the lowest rate possible.
Subscribe to the Recruitment Blog
Subscribe for trends, tips, and insights delivered straight to your inbox.