5 Takeaways from Paula Radcliffe's Engage London Closing Keynote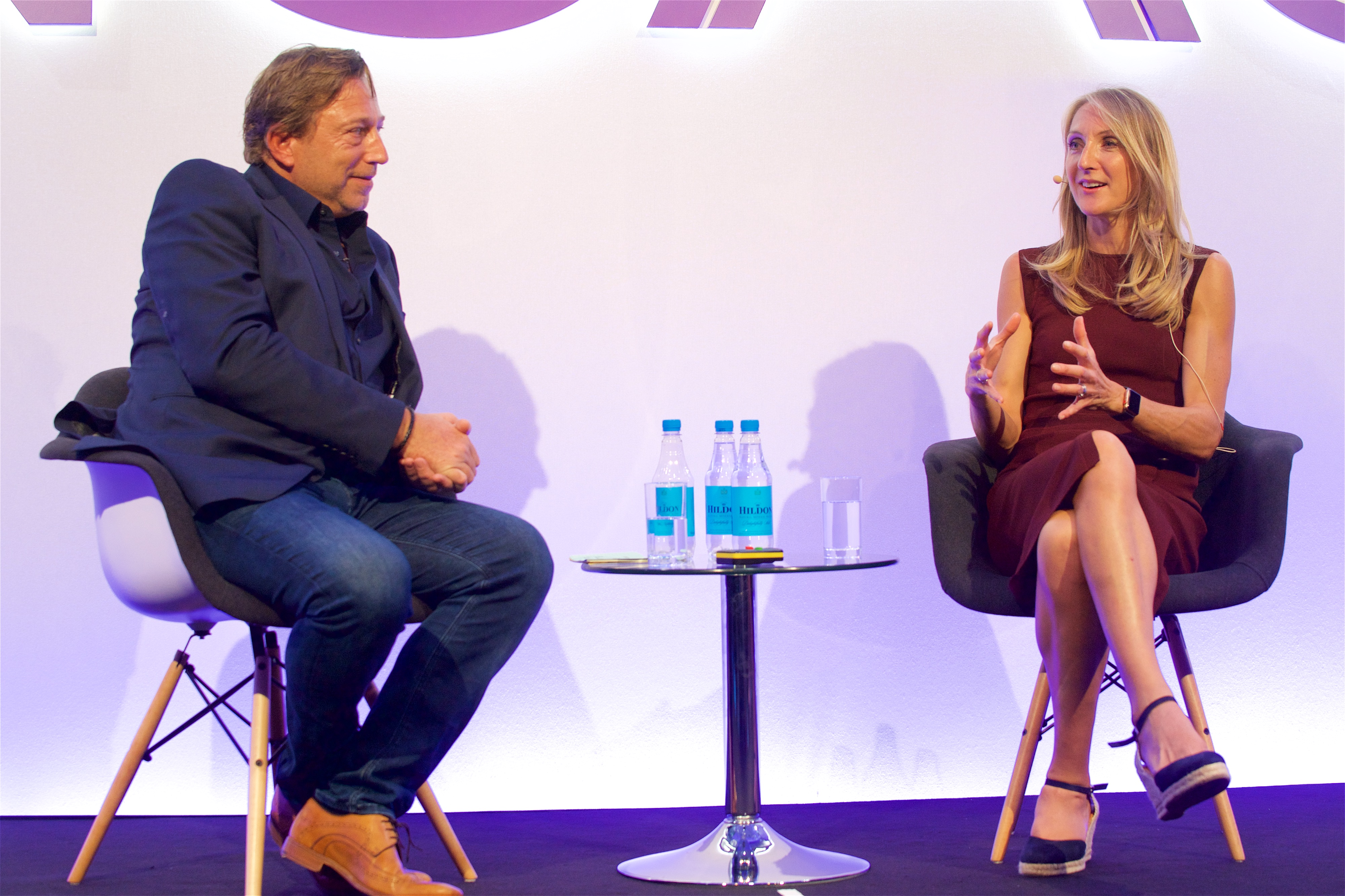 World record marathon holder Paula Radcliffe's inspirational closing keynote ensured that Engage London 2018 closed out with a bang. Paula shared valuable insights she learned throughout the course of her storied career and then spoke to Bullhorn's Peter Linas to answer questions submitted by Engage attendees throughout the event. Here are some of the top takeaways from her keynote that are relevant whether you're an elite athlete, a recruitment professional, or just someone trying to achieve a goal.
Success Comes from a Combination of Preparation and Instinct
As a world record marathon holder, Paula Radcliffe knows a thing or two about performing at an elite level. But did she accomplish those feats from sheer preparation or through force of will? The answer is somewhere in the middle. "A lot of my racing is based on this idea that you can have a rough race plan but you have to be able to adapt and to think on your feet. You have to trust your instincts."
Don't Let Obstacles Disrupt Your Dreams
Many people might assume that asthma would seem like an insurmountable obstacle in the path of becoming an elite runner. Paula explained that this was never the case for her. "My doctor told me, 'Asthma isn't going to stop you from doing anything.' He never said I wasn't going to be able to do sport, so in my mind, I knew it was never going to be something I would let stop me."
Do the Things That Make You Happy
Paula Radcliffe told the crowd, "I still run every day, but it's for me now. I just love having my time in the day where I don't need to think at all. I'm a nicer person to everyone else if I've been for my run in the morning."
Don't Lose Passion For What You Love
Pete asked Paula if it was difficult to replace the rush she received from running at an elite level. And it was initially a concern for her. "I really worried I was going to miss the adrenaline of competing," she told him. But the passion never went away. "The buzz of running is still there. Doesn't matter if it's a slow jog, I can go for a run and feel better."
There's More Than One Way to Accomplish Your Goals
To close out the keynote, Pete asked Paula where she would have channelled her passion and will to win if she hadn't been a runner. Paula revealed that before becoming a professional athlete seemed feasible, she wanted to work in international business because she had a desire to travel the world and meet people. She still ultimately accomplished those goals through her athletic career, but in a different way than she initially expected.
---
You can check out more Engage London 2018 recaps here and register today for Engage London 2019. You'll not only be guaranteed the lowest rate possible, but ensure you don't miss out on fantastic industry insights too! 

Subscribe to the Recruitment Blog
Subscribe for trends, tips, and insights delivered straight to your inbox.