Want to Improve Client Satisfaction? Don't Ignore These Recruitment Trends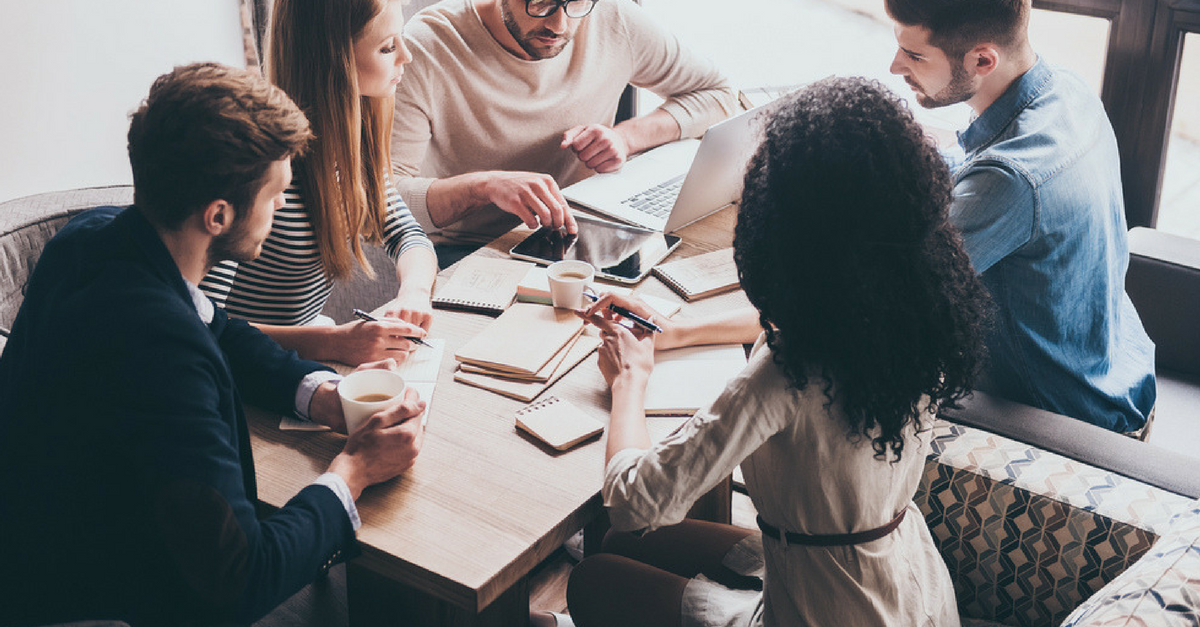 The majority (61 percent) of recruitment agencies expect increases in hiring needs in the coming year, according to the 2018 UK Recruitment Trends Report. This reflects research seen in the latest KPMG CEO Outlook report, which also finds 54 percent of UK business leaders remain confident about their growth prospects over the next three years. And given last June's snap election and Brexit adding to an already tense geopolitical environment, these results are perhaps more promising than at first glance. But what are the challenges for the year ahead?
Unsurprisingly, the talent agenda is a key concern with 77 percent of CEOs saying they'll invest highly in people.KPMG's research found CEOs acknowledge that in an ever-evolving business environment, the people inside an organisation need to change just as quickly.
Sourcing the right people with the right skills will be business critical. In fact, leaders anticipate spending nearly double on hiring over the next three years. So while this offers your agency the chance to win plenty of new business, how can you demonstrate that you have the skills and expertise that rival your competitors?
The multigenerational workforce
With today's workforce comprising five distinct generations—from new entrant Gen Zers through to the silent generation—developing recruitment strategies that will resonate with each of these generations is no mean feat. As recruiters, you can play a pivotal role in developing campaigns that speak to the needs, desires, and priorities of each demographic in order to attract the right talent for your clients. Consequently, effective candidate engagement and recruitment marketing is more important than ever.
Developing effective and targeted messaging is key, but communicating through the right channels is equally as important. According to the 2018 UK Recruitment Trends report, 18 percent of recruiters surveyed said they're using the phone less in favour of other platforms, with almost 60 percent preferring LinkedIn as their primary source of recruitment outreach. But these alternate platforms aren't used uniformly by candidates. The survey found that Gen Z candidates prefer texting, Millenials prefer email, and Gen X prefer phone communication, but none preferred conversing via LinkedIn. Also, new research suggests that those under 24 are quitting Facebook in favour other emerging platforms like SnapChat and Whisper, meaning that regularly reviewing where your clients' target talent pools hang out is a must.
Building an inclusive and diverse workforce
KPMG's research reveals that diversity and an inclusive culture are major themes for today 's business leaders and so there are real opportunities for recruitment agencies to act as strategic advisors to organisations looking at ways to attract diverse pools of talent. After all, we still have a long way to go. It's no secret that minority groups remain under-represented among the leadership teams of large organisations.
Consequently, think about what more you can be doing to engage with diverse talent pools to present to your clients, and support them in their quest to become more inclusive. Create value-added content that gives examples of diversity best practices based on your experience with other clients, and have the confidence to question existing practices so you become seen as a trusted adviser rather than just a supplier.  
KPMG's research also highlights that a growing number of businesses are assessing suppliers' own levels of inclusivity, so you need to demonstrate you practice what you preach! How diverse is your own workforce and in what ways can you demonstrate an inclusive culture? It's all very well advising clients on their own strategies, but if you can't say the same for your own business you risk being left behind in today's competitive market.
---
Want more insight on the trends, priorities, and challenges recruitment pros say they're facing in the year ahead? Read the full report and learn more about the opportunity that lies ahead for your agency in 2018.
Subscribe to the Recruitment Blog
Subscribe for trends, tips, and insights delivered straight to your inbox.