The Great Return: Cultural Considerations of the Return From Furlough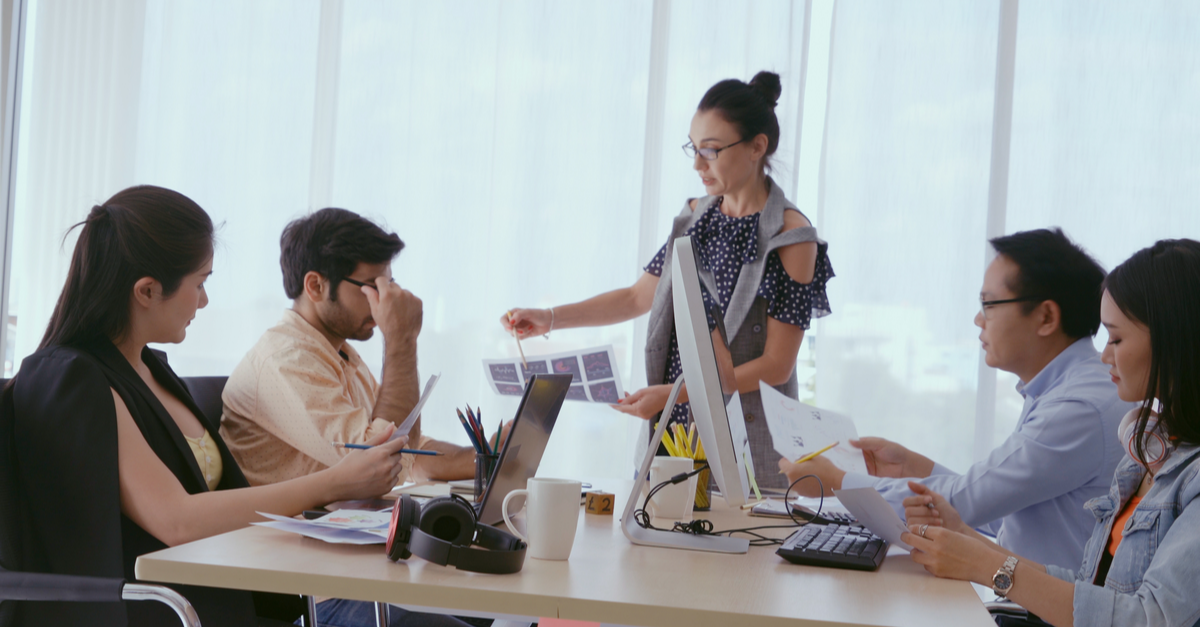 As we all navigate through the 'new normal' and reintegrating furloughed and home-based workers back into the office environment, there are many considerations that will arise as you and your business navigate through key decisions. We've written a two-part series of tips covering some of the considerations that might be top of mind right now and the questions to ask yourself as you go through the planning and implementation process. And, of course, if you have any challenges whilst returning to work then don't hesitate to reach out to one of our incredible support team who is always here to help. 
This part considers some of the cultural considerations—the people impacts and challenges that might lie ahead and how you can best navigate through them. 
To read part two, where we discuss the legal considerations of the return to work, click here.
1. Consider the furlough process 
The change of recent months has been immense. Before considering the 'what next', it's worth taking some time to consider the 'where are we today' and, reflecting on the actions you took at the start of the furlough journey and what they might mean on a go-forward basis. For example: 
How did you communicate with furloughed employees? 

What is the current perception of the business from both furloughed and retained team members? 

Is there a gap between retained and furloughed staff that needs to be addressed? 
The latter is of particular importance as you may see the double whammy of anxiety from furloughed workers around the return and feelings of being 'not needed' by their organisation, as well as potential burnout and stress in the retained team from the increased workload. 
It's also worth taking the time to consider the external communications and brand impact of any decisions made. High profile examples of negative press around the use of the CJRS grant mean it's as important as ever to be transparent. 
2. Plan for the return 
Once you're confident in your thinking around the current position, you can then consider how re-integration could best work to move forward as one aligned team and meet the business objectives of an inevitably changed organisation.
What internal dynamics should be considered when re-integrating furloughed employees?

Are there learnings from the enforced remote working and reduced headcount that can be adopted in the longer term?

How do you plan to maintain motivation and a shared sense of purpose among your people?

Are there opportunities to re-skill and re-deploy?

How will you address or manage the risk of negative PR to your brand?
Consider these questions now and you can avoid the potential of backtracking in the future, as well as being able to stress test your assumptions based on how the virus might progress alongside any governmental or legal changes that might be yet to come. 
3. Make your plan a reality 
If you've completed steps 1 and 2 in sufficient depth, step 3 should be the easy part – how to make it a reality with solid timescales and measurable KPIs. The key questions here are:  
Should you phase furloughed employees return, and if so, how? 

What is your engagement and communications plan for all employees – furloughed or not, and what communications style and tactics will best suit your business? 

Will you set up a feedback loop to monitor the success of the return and engagement of your people on a regular basis?

How will you manage the wider impact on employee well-being?
It may well be that the return of furloughed employees leads to fundamental shifts in the nature of the traditional employer-employee contract. Where previously a 9-to-5 office-based environment was the norm, many businesses and employees have demonstrated (and continue to demonstrate) adaptability, flexibility, and agility in the face of challenging circumstances. The right combination of technology and engagement could lead to a significant productivity uptick for your business if managed effectively. 
Consider these three steps and you will have set yourself up to be significantly more successful as the recruitment world starts to open up.
 Here are some more resources that might be useful at this time: 
The

legal advice section

of the APSCo website contains the very latest updates as the landscape evolves 

The knowledge centre on

TRNWorld.com

has a wealth of useful information and actionable documents 

The

help centre

on bullhorn.com can help you with the answers to many platform questions 
If you have any challenges whilst returning to work, don't hesitate to reach out to your Account Manager who is always here to help. 
Subscribe to the Recruitment Blog
Subscribe for trends, tips, and insights delivered straight to your inbox.