Irish Recruitment And Technology: Top Tips To Bring Automation To Your Business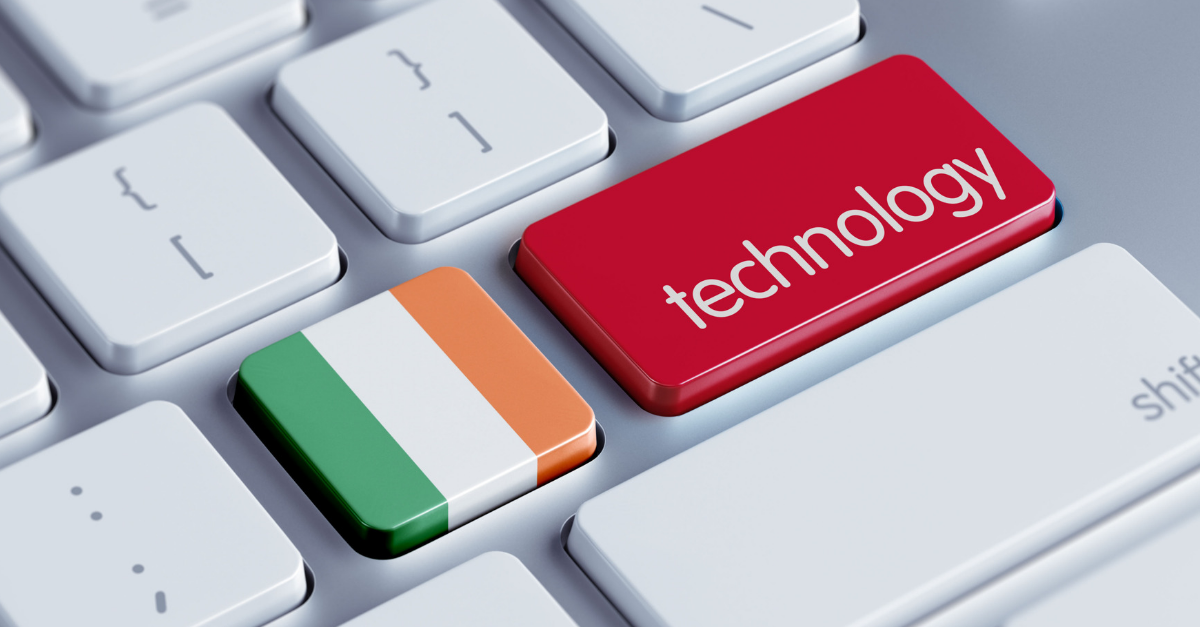 It's undeniable, the world around us is evolving alongside the rapid developments in technology. In fact, Hays claims that "by 2020, every aspect of our lives – from shopping and leisure, to work and personal finance – will be transformed as machines leverage data to provide us with tailored, personalised services at scale." These advances have significant implications for the recruitment industry too, as recruiters can take advantage of tech to find candidates faster and more efficiently for clients. This frees them up to concentrate on more strategic areas where 'human value' can be provided.
However, some experts have warned that some Irish businesses are failing to fully take advantage of what's available, putting themselves at a commercial disadvantage. A Microsoft report, considering tech use in Ireland, found that 'organisations willing to adopt digital technologies – and implement them effectively – were the most likely to score big wins in coming years'. And given that there are now over 600 licenced recruitment agencies in Ireland, competition is fierce. This means it's vital for your agency to know how to harness tech so that it can focus on services which distinguish it from competitors and make it even more valuable to clients.
So, what are the simplest and most effective ways to employ automation?
Introduce Video To The Interview Process
Video technology has been widely accessible for years: many people can record on their phones and upload to platforms such as YouTube, for example. However, not all recruiters are making use of this tech to revolutionise the way they conduct candidate interviews. Irish tech company, Sonru, has created a system which "enables clients to invite candidates around the world to complete automated video interviews using their PC or Apple device. Recruiters enter their interview questions, set the deadline, and invite candidates by email to log in and record their responses at a time that suits them."
Ex-recruiter and Dragon's Den entrepreneur, Peter Casey,  claims, "Online interview will be the most disruptive tool in recruiting and training since the introduction of the internet." He's so certain recruiters would benefit from using these automated videos that he's launched an online interviewing company which he claims will change the way the recruitment sector operates. The service, which will be run from his Dublin and Donegal premises, allows companies to create and record live or automated video interviews, using immediate candidate responses to what they perceive to be important questions. He says the advantage is that "it allows the client to better sell their company to the candidate and vice versa. Interviews can be two-way or one-way – or we can have a number of different hiring managers online at one time." Technology such as this could mean your recruiters can conduct thousands of interviews without having to sit there for 45 minutes or so with every single applicant.
Utilise Chatbots To Improve Candidate Engagement
While we're probably all accustomed to engaging with chatbots when we browse sites outside of work, some recruiters are realising how effective they are when it comes to assisting candidates. According to recruitment technology expert Joe Dunleavy, Head of Innovation at Pramerica Systems Ireland, their use is changing the recruitment process at his agency for the better. "It allows us to do more with the same team we have today and gives them additional time to focus on other tasks," he says. "From a candidate perspective, it allows them to get answers to questions quicker […] than having to wait for someone in our Pramerica team to respond to their query." If the chatbots can't answer the question, it's passed on to the human team. This, of course, means that there's more time to focus on the complex questions and issues, leading to a better candidate experience all round. If your agency doesn't use chatbots yet, consider what your team's most commonly faced recruitment requests are and how long your recruiters spend answering similar questions.  
Use Automation To Quickly Crunch Through Data
The very nature of the staffing industry means that recruiters will need to regularly deal with mountains of data, data that's often time-consuming to analyse. Utilising automated technology – such as that provided by your CRM – speeds this process up dramatically. For example, CVs can be scanned for pre-defined attributes before being ranked by suitability, and online assessments can be scored automatically. As a result, recruiters are presented with key information needed to make better decisions, freeing them up their time to spend on higher value, higher impact tasks.
To get the most from this data, agencies need to respond to it in an agile way. In Kelly Service's whitepaper on the future of recruitment,  Kevin Hough, Head of Talent Acquisition at PepsiCo UK & Ireland says, "Talent acquisition professionals must, therefore, be able to understand and interpret data effectively, so that they can quickly understand what is effective and continuously adjust the approach they take, depending on the findings." For example, if you use automation to scan CVs and this highlights that too few candidates are applying from diverse backgrounds, can you work with your client to look at ways to attract a more varied range of applicants?
It's clear that automation is starting to change the recruitment industry and make recruiters' lives easier. As Steve Orr, director of Connect at Catalyst Inc, says, it's now important for agencies to take "radical action to be well-positioned to take advantage of the global growth in technology and embrace the opportunities that automation may create." The rewards for recruiters that do are plentiful. So, is your agency embracing tech to free up time? And are you thinking about how your team can provide 'human value' in more strategic areas as a result?
---
Keen for more insights to help you take your recruitment business from good to great? Why not check out the post-GDPR toolkit for some top tips and inspiration.

Subscribe to the Recruitment Blog
Subscribe for trends, tips, and insights delivered straight to your inbox.