Understanding 2018 Recruitment Trends: Three More Trends That Matter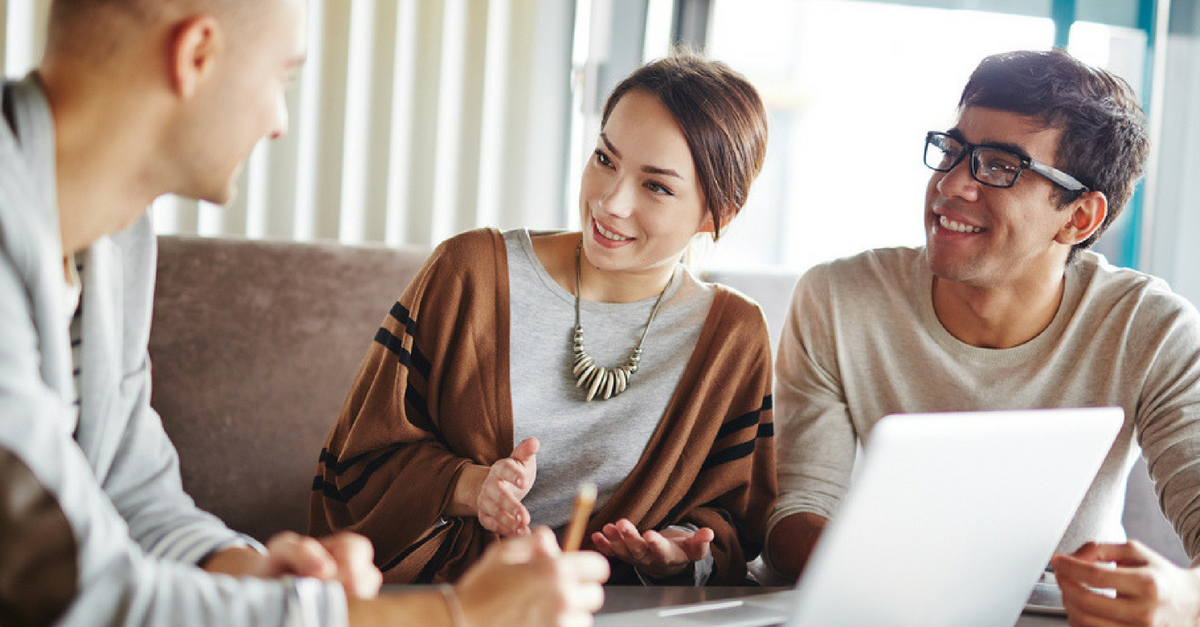 As both technology and workforces continue to evolve, it's important for recruiters to keep a keen eye on the developments and recruitment trends that've been predicted to shape the recruitment industry in 2018. This is the second in our three-part series exploring the trends that forward-thinking recruitment agencies are tracking and addressing in the year ahead.
D – Diversified workforces
Diversity and inclusion in the workplace have been thrust into the spotlight over the past year following new regulations, such as gender pay-gap reporting. Businesses recognise the value of a varied and inclusive workforce: diversity in skills creates a more positive culture and directly correlates with better business performance. Clients require recruiters to help them build more diverse teams, and with a surge in agencies engaging candidates through new, tech-savvy communication channels, accessing varied talent pools is easier than ever.
Of 8,800 hiring managers surveyed by LinkedIn for its 2018 Global Recruiting Trends Report, 82 per cent believe diversity is crucial to their hiring process. The same research also showed 38 per cent of global hiring managers struggle to find diverse candidates, meaning it's critical recruiters understand their client's culture, and demonstrate value-add when tapping into diverse talent pools.
There are plentiful opportunities for recruiters to position themselves as strategic advisors and effectively engage with diverse candidates through the right channels. Consider if you can give guidance on how to create diversity programmes and help clients review existing recruitment practises. Do you have case studies from other clients to exemplify diversity best practises? And does your agency demonstrate an inclusive culture of its own?
E – Evolving customer needs
At a recent conference, thought leader Ann Swain (global CEO of APSCo, leading body for professional recruitment firms) drew attention to the evolving needs of customers and the necessity for agencies to adapt alongside these changing requirements. Gone are the days of recruiters simply putting "bums on seats".
Clients now expect their recruitment partners to operate as advisors, providing entire workforce solutions. From diversity programmes to devising training, competency framework design, or mapping out employer branding, agencies can assist customers in a range of ways. For example, results from the 2018 UK Recruitment Trends Report show that 52 per cent of agencies now deliver market research and analytics to their clients in addition to sourcing services.
Offering a wider range of services means increasing work with Managed Service Providers (MSPs) and Recruitment Process Outsourcing (RPO) organisations, and incorporating elements such as talent development or retention strategies. During her seminar, Ann stated that 30 per cent of business billed currently goes through MSPs. Working with intermediaries in this way is something that more agencies need to take advantage of. Adapting to evolving customer needs and going the extra mile will give forward-thinking recruiters the competitive edge this year.
F – Fantastic candidate experience
It's no secret that the UK has seen a talent shortage in recent years. In fact, 41 per cent of participants ranked candidate acquisition as a top concern in the 2018 UK Recruitment Trends Report. With the market becoming more candidate-driven, it's vital that job seekers have an outstanding experience with your agency: you want to be the one that comes to mind when they make recommendations become hiring managers, or next time they're job hunting.
A survey of professionals by Korn Ferry's Futurestep division found over half the participants were unlikely to remain with an agency following a bad candidate experience. Providing a fantastic candidate experience may not only hinder future recommendations and agency reputation but can also cause a loss in product or service revenue.
It's vital recruiters think about how to incentivise applicants and provide the best service possible—especially as applicants could be future or current customers, clients, or partners. Interestingly, we've seen a move toward monetising the candidate experience, giving applicants vouchers with increased discounts as they progress, for example. What else could your agency be doing to look after and retain candidates in 2018?
Advice to recruiters is always "keep your clients and candidates in mind". Understand and adapt to the issues they face, strive to deliver a great end-to-end experience, and make sure you utilise the tools available to help you provide innovative solutions.
You can read more about automation, making better business decisions, and communicating with candidates in part one of this series. Stay tuned for our third and final article in the series in which we consider the evolving gig economy, hyper-personalisation of sourcing candidates, and innovating interview processes.
---
Update: The 2019 Global Recruitment Insights and Data Report is out now! Check it out here or read some of the highlights here.
Subscribe to the Recruitment Blog
Subscribe for trends, tips, and insights delivered straight to your inbox.