Understanding 2018 Recruitment Trends: It's as Simple as ABC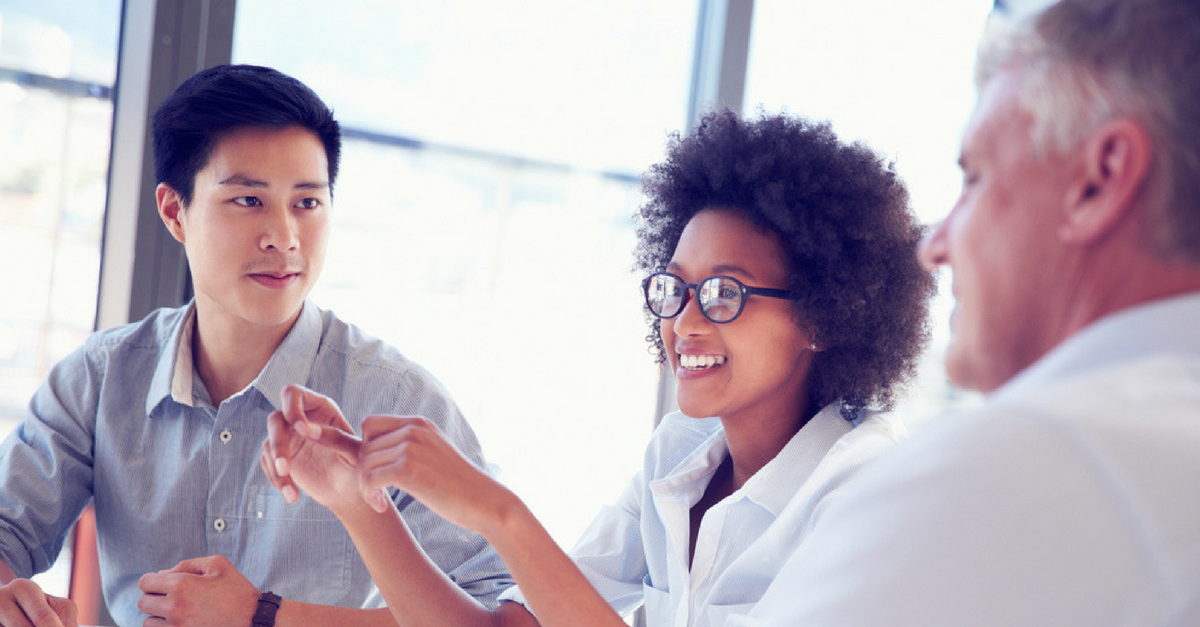 With 2018 well under way (we don't know where the first half of this year went, either!), the time seems right to reflect on the emerging trends and key developments that research predicted would shape the recruitment industry this year. This is the first in a three-part series of articles that will highlight the current industry trends shaping recruitment in 2018.
A – AI and automation
Artificial intelligence (AI) is undeniably a hot topic right now. Almost everyone is talking about it, and with good reason, too. Recruitment professionals predict that AI will improve CV sorting processes, according to the 2018 UK Recruitment Trends Report. Similar findings are echoed in LinkedIn's 2018 Global Recruiting Trends Report, in which 28 per cent of professionals surveyed flagged AI as the most important trend of the year. The astonishing speed of technical advances in this area is revolutionising the industry as we know it, enabling recruiters to screen and source candidates, and streamline administrative aspects with remarkable efficiency. Most consultants now have access to personalised software that places all sourcing, assessment, scheduling, and follow-up data in one cross-referenceable place.
What's more, 29 per cent of respondents believe one of their top three challenges this year will be leveraging automation technology to improve operations, according to the 2018 UK Recruitment Trends Report—unsurprising when you consider the vast range of new tech now available. Additionally, the research revealed that 48 per cent of those surveyed aren't currently using any automation for screening or credentialing. And over 30 per cent aren't taking advantage of technology for selection, onboarding, or candidate nurturing.
Investing in AI and automation solutions could support you in the more routine aspects of recruitment processes, leaving you more time for pressing tasks like talent pool engagement or building strong client culture knowledge. Still unconvinced? Take some time to consider the key challenges your agency faces; is time being used unproductively on menial tasks, and is there technology that could alleviate the burden?
The most competitive agencies of 2018 will prioritise people and strategy. They'll both service their customers and candidates with efficiency, and focus on providing exemplary levels of consultancy-style service.
B – Better business decisions
New tech has made it easier than ever for us to turn the people-centric industry of recruitment into a gold mine of rich, insightful data. Not only is it possible for recruiters to quickly track hiring outcomes and make informed predictions, but some forward-thinking organisations have also begun using data to make smarter business decisions, too—a trend we suspect will continue to grow alongside technological advances.
LinkedIn's 2018 Global Recruiting Trends Report found that 64 per cent of respondents used data at least 'sometimes' and 79 per cent are 'somewhat likely' to use data in the next two years. This means that, whilst many have begun to, we're not all harnessing its full power yet. But don't forget with great power comes great responsibility. It's vital for recruiters to not only utilise data insights but to do so responsibly and respectfully—a notion that the upcoming GDPR implementation serves to remind us of.
C – Communicate with candidates
Speed and agility is vital in any kind of competitive market, and especially where the digitally-savvy recruitment sector is concerned. Candidates today are used to the fast communication processes of social media, which can even be instantaneous in some cases. It isn't surprising that drawing out communication over days of missed phone calls, multiple interviews, or lengthy assessments, can only work to hinder the recruitment experience.
Speeding up the communication between yourself and your candidates improves efficiency and helps to promote deeper engagement with your talent pools. Are your recruiters present and active on social media channels popular with your candidates? And do they proactively use them? A Twitter account that's only looked at once a week doesn't count.
As the powerful tools and resources at our disposal evolve, successful recruiters will continue to invest in tech, engage on social media, and stay ahead of the curve to deliver superb services and experiences, quickly and efficiently.
Keep your eyes peeled for part two, where we take a look at what's happening with diversified workforces, evolving customer needs, and fantastic candidate experiences.
---
Want to find out more about what's in store for UK recruitment professionals this year? Read a copy of the 2018 UK Recruitment Trends Report.
Subscribe to the Recruitment Blog
Subscribe for trends, tips, and insights delivered straight to your inbox.