December 2019 Product Release Highlights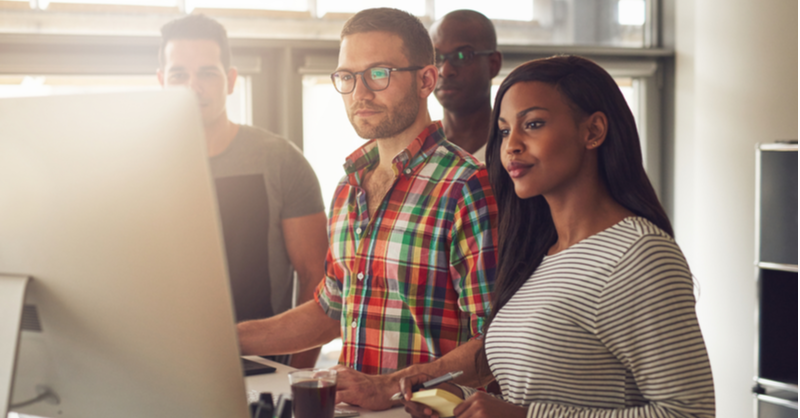 Curious what product enhancements and updates we're launching in Bullhorn this month? Read on to explore the December Bullhorn release and what it means for you and your users! We roll our updates out in phases, so if you don't see these changes reflected in Bullhorn yet, don't worry! You can expect to see the following highlights (and more!) in your instance by the end of the month. 
Missed the release last month? Check out the November 2019 release highlights while you're here.
Usability Improvements in Bullhorn Novo 
Filter Contacts:

We have added a filter to the Contacts tab on Company records that allows users to filter the list of Contacts by Owner(s) or Department(s).
Details Card for People Entities on Slideouts:

When previewing records using the binoculars icon, Candidates, Contacts, and Leads now show a Details card that displays the same fields as the Details Card on the Overview tab. To configure these fields, navigate from View Layout > [entity name] > Profile – Right Sidebar.

Set Date Format in User Preferences:

You are now able to specify the date format Bullhorn will use through your User Preferences.

Placement Fast Adding:

We've added a new System Setting called

'jobstatusonfastadd'

so that when a user creates a Placement using the 'Fast Add' workflow (by clicking + Add > Placement), Bullhorn automatically creates a linked Job. The status of the Job created using this workflow will now pull from this new System Setting.

Enhanced Interview Section on the Submission Tab:

Tooltips have been added to the Interview sections on the Submission tab of records. In addition, the Labels have been updated.
Exciting Update to Bullhorn Mobile
Bullhorn Mobile now has support for Form and REST Triggers. If your company was enabled with a read-only version of the app due to Form Trigger and/or REST Trigger customisations, contact Bullhorn Support to have the full version of Bullhorn Mobile enabled.
Enhancements to Bullhorn Onboarding
We have updated the

Add Onboarding Document

notification in Onboarding to support localisation, allowing users to receive notifications in their preferred language.
Improvements to VMS Sync Submittals
You can now confirm the submission form via a modal. This should reduce scrolling and save time for users submitting candidates.

Submittals will now map Interviewing and Placed as Submission Statuses.

Submittals will now show hints and descriptions in a hover tooltip instead of static text below the field.
---
Have a product suggestion? Tell us!
For a complete look at December's product updates, please visit the full release notes.

Subscribe to the Customer Blog
Subscribe for trends, tips, and insights delivered straight to your inbox.