Which EngageX Track is Right for You?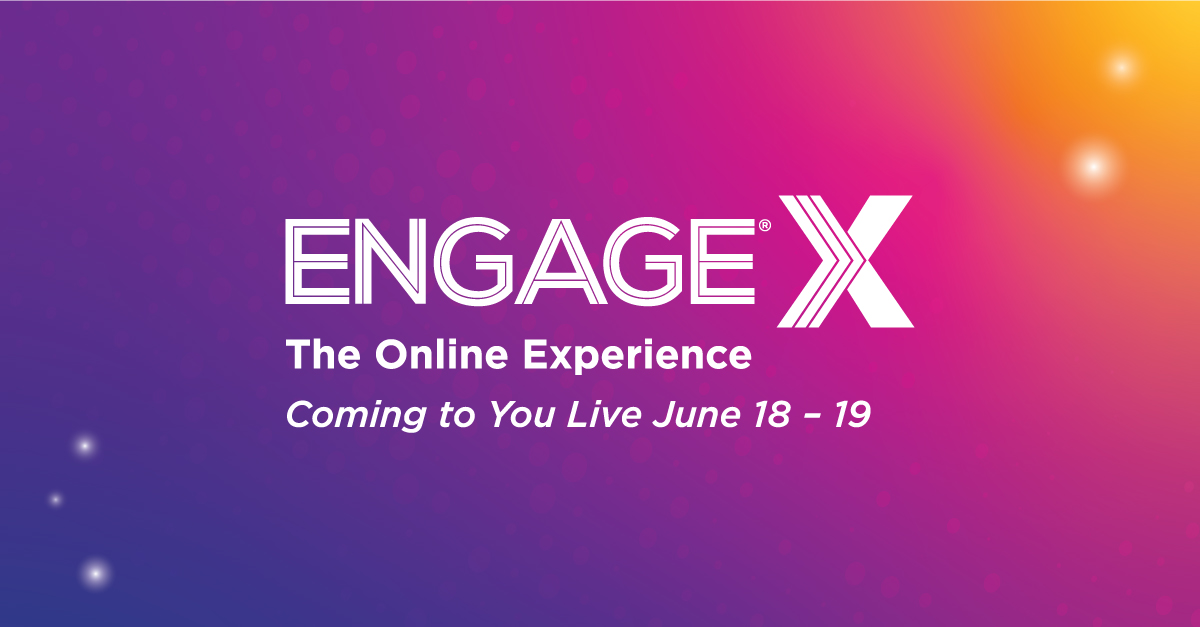 EngageX brings you everything you love about the Engage series of staffing conferences in an immersive online format. If you're planning on joining us for the virtual conference on June 18th and 19th, you may be wondering which sessions are right for you. You've come to the right place—explore our five breakout session tracks below so you can build an agenda that's right for you, your company, and what you want to learn about most at EngageX.
Engage Talent
Our Engage Talent track helps you get cutting-edge strategies to attract and retain top talent from powerhouses in the staffing industry. Leave with practical tips to maximise your recruitment effectiveness, overcome talent shortages, and discover new ways to improve your own sourcing strategies. You'll hear from a range of speakers, including an executive at a top staffing firm and even a renowned neuroscientist.
Engage Leadership
Learn from leaders with a track record of success building winning teams guided by a core mission. See examples of strong leadership, and learn how to engage internal employees with a differentiated company culture. If you're looking for leadership best practices in a world disrupted by COVID-19, the Engage Leadership track is right for you.
Engage the Future
Understand how technology is transforming traditional relationship-based businesses. Navigate the impact of digital disruption trends, artificial intelligence, and machine learning and learn how leaders and organisations can keep up. You'll hear from leaders in the American Staffing Association, Staffing Industry Analysts, and more.
Bullhorn Best Practices
Learn from product experts and real customers how you can leverage Bullhorn to help improve your operational efficiency, candidate engagement, and sales and account development. Develop radical transparency across your organisation and translate relationship insights into actionable intelligence by mastering Bullhorn's tools. Explore client tech stacks, how to automate your workflows, secret productivity hacks, and how to stay agile during the pandemic.
Bullhorn Roadmap
Ever wondered what's in store at Bullhorn? Join our Bullhorn Roadmap track where we'll be discussing what's on the horizon and what we've accomplished with Bullhorn, Bullhorn for Salesforce, Bullhorn One, and Invenias. (And most importantly—don't forget to tune into our Vision for Innovation general session which showcases both the immediate roadmap and aspirational advancements in Bullhorn's product lineup to help you drive better engagement, productivity, and growth)!
Not sure which track is right for you? Reach out to your Bullhorn Account Manager to discuss how you can make the most of your time at EngageX.
---
Subscribe to the Customer Blog
Subscribe for trends, tips, and insights delivered straight to your inbox.