Exploring the Ecosystem: Find Out What Technology Partners Can Do For Your Business at Engage London 2019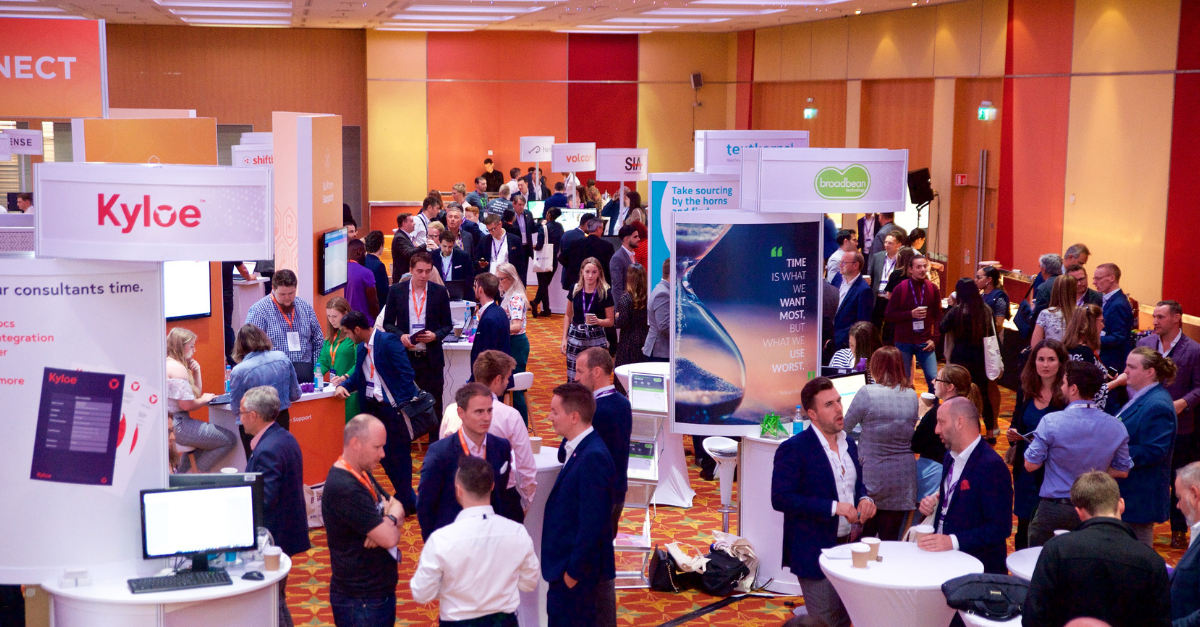 Bullhorn's marketplace partners will join us at Engage London 2019 to spend one-on-one time with you and offer you the chance to learn more about how their solutions can give your agency the competitive edge and help you scale your business. Unsure which – if any – partner solution is right for your business? The Marketplace Speedpitch on day one has got you covered: hear a little about each integration and map out your requirements before heading into the exhibit hall! Find out more and register today.
By the end of 2018, there were 5.7 million private sector businesses registered in the United Kingdom, 40,000 of which were recruitment agencies. Proportionately, each agency represents 143 businesses. Yet, if we consider that only 25% of these businesses are listed employers then the average number of potential customers for a recruitment agency declines to just 35. 
This means that recruitment leaders must look for new and exciting ways to compete and differentiate themselves in an increasingly competitive market. And whilst it's not all bad – these developments have lead to some interesting results for agencies and the emergence of inspirational and innovative leaders – it does mean that it is more important than ever that recruitment businesses consider all avenues available to them. With 78 per cent of recruitment pros recognising that tight talent pools are a top hiring challenge for 2019, it's vital to think outside the box and embrace digital transformation to remain ahead of the curve. 
Many leaders are turning towards technology to gain this competitive edge; using cutting-edge solutions across all areas of their business to run as one. Unifying teams, systems, and data – and finding the most effective technology solutions to enable this – is a problem faced by many agencies. Bullhorn has pioneered the solution to this problem by providing an open API platform for customers to build on, and by investing in an ecosystem designed with the needs of recruiters in mind, meaning that your technology stack evolves with your business. 
Our marketplace should be the first port of call to help you solve your business challenges. These solutions have been tried and tested by other Bullhorn customers and were selected because they are leaders in their own respective solutions. They have a huge amount of experience integrating with Bullhorn and offer a seamless user experience. 
So, why not ask yourself: how can I make the most of the technology at my fingertips to differentiate my recruitment business and remain ahead of the curve? The single best opportunity to answer this question is at Engage London. Not only does this two-day conference provide you with countless speaker sessions and networking opportunities, but it also presents you with the chance to meet with our 30+ technology partners, and explore these tools to see if they could give you a new edge, or at the very least – learn more about what you are competing against! Be sure to register today so as not to miss out. 
---
More about Engage London 
Discover how to more effectively engage talent, leadership, and the future of recruitment at Engage London. Over two full days, recruitment leaders and practitioners will come together for unparalleled industry insights and tactical Bullhorn product training. Engage is the best event to make new connections and learn from the brightest minds in the industry, but is still intimate enough that you'll see some of your favourite recruitment experts, connections, and friends.
Subscribe to the Customer Blog
Subscribe for trends, tips, and insights delivered straight to your inbox.