How Niche Recruitment Streamlined the Candidate Journey with the Hinterview and Bullhorn Integration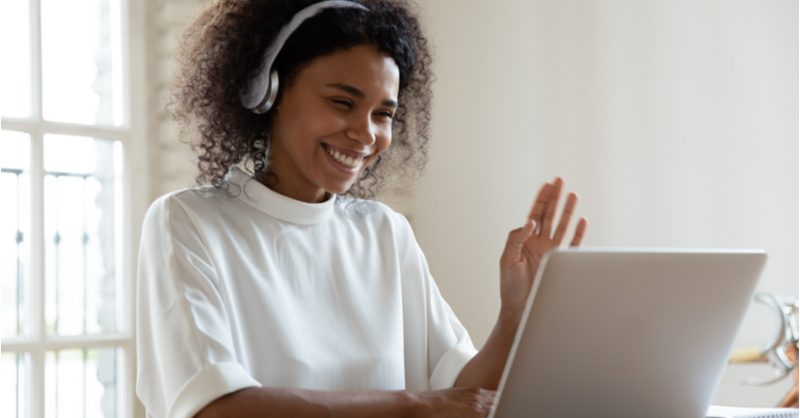 Considering investing in a video interviewing platform? Check out the Bullhorn Marketplace, where you'll find information on Hinterview, a video engagement platform built by recruiters, for recruiters. Hinterview enhances the way you recruit by providing world-class video tools, giving your consultants a USP that ensures they work as efficiently and effectively as possible. Consider Niche Recruitment's experience with Hinterview as you explore whether Hinterview is right for you.
Who is Niche Recruitment?
Niche Recruitment Ltd was established in June 2015 by Nick Wimshurst and Michelle Graham to provide high-quality recruitment services to clients and candidates across Wiltshire, Oxfordshire, and the Cotswolds. Five years in, and Niche Recruitment has placed over 450 candidates in permanent or temporary jobs across three main sectors; Digital, Marketing, Creative, Head Office, Management, and Project and Program Management. With 25 years of combined recruitment experience, the pair have an in-depth understanding of local markets, with vast networks of contacts and expertise in the sectors they recruit.
The Challenge
In 2017, with innovation at the forefront of their business values, Nick and Michelle identified the need to use video technology in recruiting and began to research how this could be implemented.
"Embracing new technologies and integrating these into our systems is really important to us. Our latest video technology venture helps streamline the recruitment journey. Rather than just sending CVs, we can record a first-stage interview with candidates and share this with clients," Michelle said.
The Solution: Hinterview
Nick and Michelle set up Niche Recruitment to offer local clients and candidates a great recruiting experience. From the early stages of the firm's inception, the pair dreamt of providing clients with video introductions for candidates to help them stand out from the crowd for both their networks and service.
"We took some time to find a suitable provider but from our very first call with the Hinterview team we knew we had found a great partner."
Niche Recruitment
The Niche team shared; "The team is incredibly passionate and with the founders coming from the recruitment sector themselves, they really got us. With an absolute top-notch account management team, who ensured that the implementation ran seamlessly to get us up and running within days. Our first placement as a result of video interviewing was confirmed in our first week and since then we have seen an increase in revenue, with the majority of placements as a result of video interviews."
The initial feedback from clients was astounding, saving time to recruit and with some opting for the video interviews to completely replace their typical first stage interviews. We knew we had made a great investment.
The Hinterview and Bullhorn Integration
Niche went live with Bullhorn in the summer of 2019, which has been a huge benefit to the firm's clients, enabling them to view candidate submissions in a single view, share comments with colleagues, and share invaluable feedback to their Niche consultants. "The platform has enabled us to increase our fees and drive more retained business," Nick and Michelle shared.
In September 2019, Niche jumped on the opportunity to test the Hinterview and Bullhorn integration in beta-mode.
"We knew from day one there was only one recruitment CRM tool for us, Bullhorn, so when Josh at Hinterview asked us to trial the integration we were keen to get on board. Embracing new technologies and integrating these into our systems is important to us, with innovation being a key Niche value. Our clients were reaping the rewards of the platform saving time, so it only seemed fair that we could benefit from some time saving ourselves!"
Michelle Graham
Niche Recruitment Ltd.
"The integration has worked seamlessly, enabling us to directly upload candidate CVs onto their video profiles ready to share with our clients," Nick shared. "We have been particularly impressed by the pace of the Hinterview team adding more additional functionalities to the already great platform over the past 12 months. They are always open to feedback and suggestions for improvements to the platform, which is really refreshing in a tech partner."
To learn more about Hinterview, visit the Bullhorn Marketplace.
---

Subscribe to the Customer Blog
Subscribe for trends, tips, and insights delivered straight to your inbox.