3 Things to Consider When Selecting Your Integrated VoIP Technology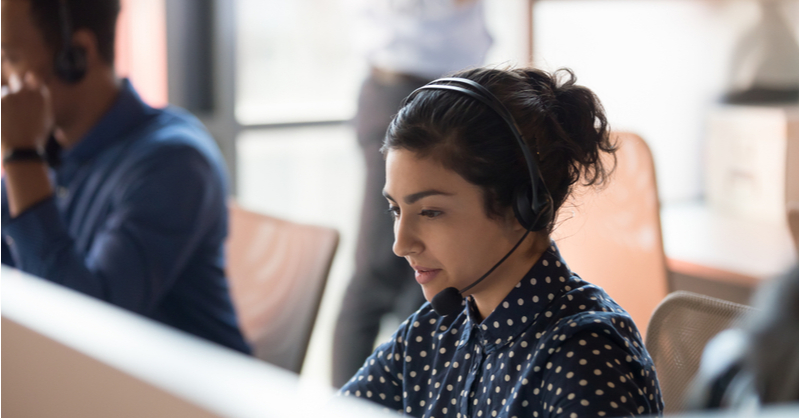 Integrated VoIP (Voice over Internet Protocol) solutions—which allow you to place phone calls, send instant messages, and leave voicemails over the internet—are all about tracking and optimizing your communication with candidates, clients, colleagues, and employees.
VoIP platforms, or unified telephony platforms, are hosted in a cloud versus a physical location like your office. So, you and your employees can access your phone system, from anywhere!
VoIP can save time by automatically capturing call recordings, prompting note capture during calls, and creating automated call lists—all of which reduce administration while increasing collaboration, transparency, and effectiveness. If you're trying to select the VoIP provider that's right for you, consider the following:
What challenges are you trying to solve? VoIP solutions are the answer to many of your challenges such as:
Training new and/or remote employees 

Boosting productivity with real-time reporting 

Keeping your teams connected through data transparency 

Saving your recruiters time with click-to-dial functionality 
After you've identified what challenges you're trying to solve, ask yourself the following questions:
1. Does the technology offer flexible training functionality and foster collaboration from anywhere?
Many of our VoIP Marketplace Partners offer both recording and "whisper" features that enable your teams to work together more effectively, from anywhere. The "whisper" feature is great for call shadowing and training and allows a "supervisor" to share live tips and feedback with the person on the call. 
Some VoIP partners also offer real-time reporting and dashboards keep teams aligned and collaborating. How can your employees work effectively together without trust and transparency? Additionally, visibility into others' activity can encourage a boost in activity. 
2. Does the technology create efficiencies for your teams?
When your teams are making calls and sending texts, are their notes and communications getting tracked in your ATS? 
VoIP solutions bridge the gap between your ATS and the conversations that your recruiters are having. And, it's all from one interface—they can click-to-dial, text, and instant message from a single interface. No more switching between tabs and platforms. 
When everything gets tracked seamlessly, your teams can easily share call recordings, notes, and inbound screens with clients, all of which help them to build better business relationships. 
3. Does the technology save your recruiters time?
The click-to-dial functionality that most VoIP Marketplace partners offer can save your employees tremendous amounts of time—recruiters can shortlist candidates from your ATS and click-to-dial from a queue, instead of opening a new candidate record and manually dialing every one. Not only does this free up time for more calls, but it tracks call notes into your ATS.
Some of our VoIP partners also offer pre-recorded voicemail functionality that allows your employees to "click to leave voicemail" and move on to another candidate or prospect. 
What next?
Once you've identified the positive potential of integrated VoIP technology, and the results you'd hope to achieve by integrating your VoIP solution, make sure to check out our VoIP Marketplace partners—8×8, CloudCall, fuze, Gamma, TextUs, and Vonage. 
---
Subscribe to the Customer Blog
Subscribe for trends, tips, and insights delivered straight to your inbox.