ManpowerGroup Partners with Whatfix to Seamlessly Transition its Recruiters to the Bullhorn Platform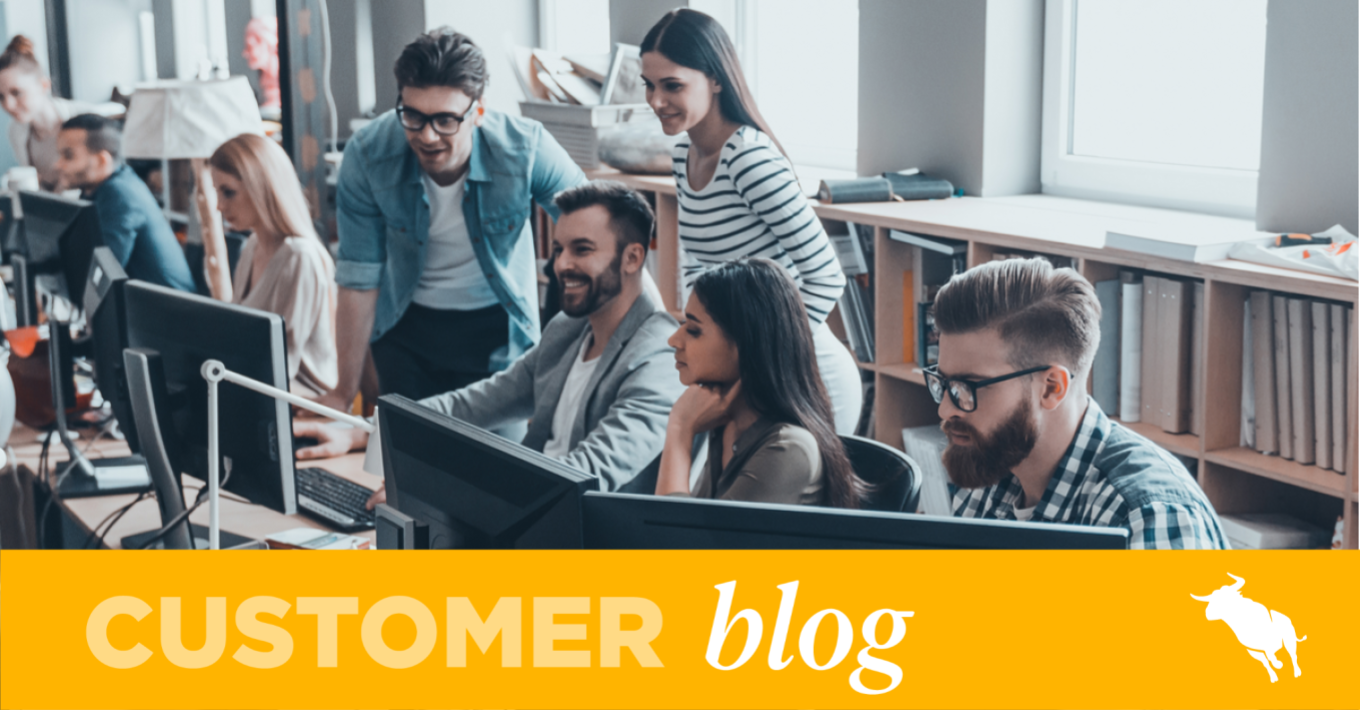 ManpowerGroup, a global leader in the workforce solutions industry for 70 years, knows that technical and human skill demands have changed faster than organisations could predict and has committed to finding innovative ways to help their staff learn new skills and develop in their careers.
With the launch of Bullhorn, their new applicant tracking system (ATS), ManpowerGroup wanted to create a quick and smooth transition for their recruiters. To be successful in Bullhorn, their recruiters needed training on documenting relevant data and moving candidates through the hiring process (e.g., sourcing to placement). In alignment with creating an innovative learning culture and making it as simple as possible to learn new skills, their learning and development (L&D) team looked into providing a moment of need learning solutions in addition to other relevant training material for the Bullhorn launch.
ManpowerGroup Needed to Leverage Their In-System Self-Help Solutions 
To ensure their recruiters were successful in Bullhorn, ManpowerGroup's North American L&D team created a holistic training solution.
They already planned to use traditional classroom training sessions and eLearning. Additionally, they were looking for a more effective way to support post-training queries at scale as those traditional training methods came with high maintenance costs.
To support post-training queries in the preview ATS, ManpowerGroup provided learners access to a web page containing links to relevant training videos and documents. According to internal surveys, the page saw low usage rates, and recruiters preferred asking colleagues for guidance over accessing the web page to look for answers.
Given this knowledge, Jill Busch, ManpowerGroup's Director of Learning and Development, knew they needed to find an innovative training solution for Bullhorn. She leveraged a course she had taken about the impact of learning in the 5 Moments of Need®— when learners needed to learn something new, expand upon previous knowledge, apply new knowledge, adapt to new trends, and solve problems.
She started looking for a workflow learning solution that would integrate directly with Bullhorn to provide in-system training and make post-training self-help content more easily accessible.
That's when the team turned to Whatfix, a digital adoption platform (DAP) that provided the right solution for their training needs.
ManpowerGroup Used Whatfix to Provide Accessible Moment-of-Need Training 
ManpowerGroup worked with Whatfix's professional services and onboarding team to smoothly integrate the DAP with Bullhorn. And after the integration was complete, the L&D team wasted no time in creating help content through the Whatfix Dashboard. They used five of Whatfix's main features:
They created over 119 Flows—on-screen step-by-step guides—to walk recruiters through important processes, like adding a candidate and scheduling an interview.
They used Smart Tips—prompts recruiters to see helpful hints when they hover over certain fields—to increase accuracy when entering data. For example, they used Smart Tips to provide context for forms with fields that had multiple drop-down options.
They used Beacons—pulsing red dots on clickable icons that provide text clarification when hovered over—to explain to recruiters what these features within Bullhorn could be used for.
They used Pop-ups—box overlays that appear right in the Bullhorn application—to distribute targeted announcements and conduct surveys.
They integrated a Searchable Self Help —a widget that enabled users to find exactly what they needed right in the Bullhorn application—to make help content more accessible. Through custom API, the Self Help could surface personalised content based on the user's needs.
For example, system admins would see different Self Help entries compared to recruiters. The content that the L&D team created and distributed through Whatfix helped recruiters find solutions at any stage of the 5 Moments of Need®.
ManpowerGroup Reduced Support Calls, Increased Self-Help Training Usage, and Kickstarted Digital Transformation 
Before the Bullhorn launch, ManpowerGroup's information technology (IT) team set up a dedicated help desk called Hypercare so that their users were supported if they ran into problems. That help desk was shut down sooner than expected due to low call volume —users were finding solutions for their post-training needs within Whatfix's Self Help.
"The in-system training is a game-changer," stated one of ManpowerGroup's managers when reviewing the Whatfix-powered training solution. Whenever recruiters came to him with questions on Bullhorn, he'd redirect them to Whatfix's Self Help before answering. More often than not, those recruiters found the answers they needed, which reduced help desk calls.
Around 92% of recruiters who accessed Whatfix's Self Help to solve their Bullhorn questions found answers on their own. Reception to Whatfix was so positive that ManpowerGroup's global leaders are seeing DAPs as viable options for employee training across their own teams.
ManpowerGroup Plans to Innovate Training on a Global Scale 
Moving forward, ManpowerGroup plans to use Whatfix to support training in Bullhorn globally and in other applications. The North American L&D team has started partnering with other ManpowerGroup teams across the globe to help them get started with Whatfix and has already received requests for DAP technology in other applications.
Whatfix really helped us move the needle toward using more current and innovative training solutions. We strongly value innovation as an organisation and that includes innovating the way we learn.
Jill Busch Director of Learning and Development at ManpowerGroup
---
Subscribe to the Customer Blog
Subscribe for trends, tips, and insights delivered straight to your inbox.