Marketplace 101: A Framework for Selecting the Right Video Technology Partner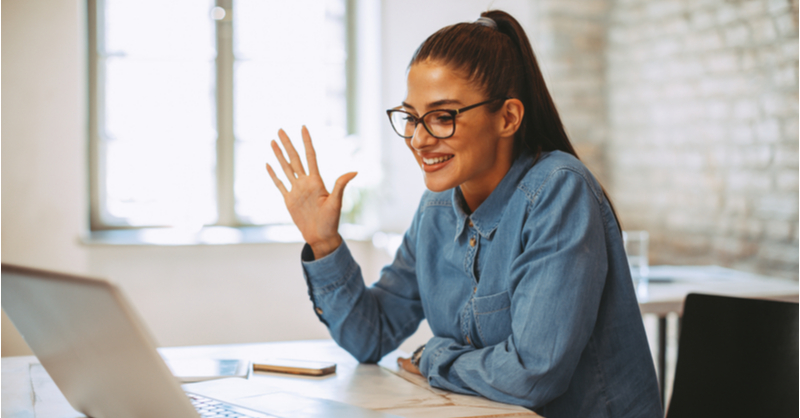 With an increasing need for video technology, and so many technologies to choose from, choosing the one that's right for your business can be a challenge. 
We've put together the following guide to help you to better understand your requirements and to navigate the variety of solutions in this space. 
First, we recommend considering the following three points to help narrow down your options:
1. What challenges are you trying to solve?
Video interviewing has been around for a while, and it's a great solution if you're looking to differentiate your service or solve challenges like:
Facilitating interviews when you are physically incapable of meeting in person 

Looking to hire remote workers or candidates globally when you do not have local presence 

Looking to expand internationally and preemptively building your brand

Reducing inefficiencies in your recruitment lifecycle (e.g. reducing duplicated effort such as re-interviewing the same candidate) 
Video technology has come a long way over the last few years and many technologies have expanded their product portfolio to solve additional challenges. Most recently, we've seen video technology partners present solutions that help businesses increase their business development efforts. Many businesses are using video as a way to engage with their prospects to increase their BD success; an initial email with a video receives an increased click-through rate of up to 96% and a blog post with an incorporated video attracts 3x as many inbound links as those without video. 
2. What functionality do you need?
Here are a few considerations we would recommend making when assessing different video technologies: 
Which video interview format is most relevant to your needs? 

One-way video

– useful for processing high-volumes of candidates as it helps find those most engaged and frees up the recruiters' time, but doesn't necessarily offer the best candidate experience.

Two-Way video

– useful for higher-touch interviews, and a better candidate experience. 

Do you also need to use this for

internal video meetings and conference calls

?

Are you looking for the ability to

send pre-recorded business development messages

from your recruiters?

Are you looking for tools and functionality that will

help your recruiters during the interview

, e.g. CV and hiring questions displayed on-screen during the interview?

Do you need

reporting functionality

to identify which clients and prospects are most engaged?
3. Is it integrated?
Integrating your video technology is a great way to help your teams to operate more efficiently and effectively, and make better, faster business decisions.
By integrating your video technology with Bullhorn, not only are you creating transparency of process, but you're maintaining access to historical interview data in one place.
The video technologies in our Marketplace allow recruiters to get and give feedback in real time, and reference recordings if/when they need to call back a certain interaction or experience by either hyperlinking or iFraming the completed videos into the candidate record. This makes things a whole lot easier for the recruiter, the candidate, and the client.
Based on the challenges you're looking to solve, each of our video technology partners offers a different combination of features that could be right for your business. Depending on your requirements, you might consider any of the below Bullhorn Marketplace Partners:
Each of these partners offer:
Interview scheduling right from Bullhorn 

Live, two-way video interviews 

Self-administered, one-way video interviews

The ability to view/watch past interviews

Visibility into the status of the candidate's interview 

Recruitment specific tools (CV on-screen, hiring question prompts, etc.)
Some of the most differentiated solutions can be used as either business development tools or interview prep tools, expanding the value of your technology investment 
Using video technology to stand out to new clients and ensuring that candidates feel confident going into their interviews is an easy way to improve your client and candidate experiences and relationships. Find the video technology partner that's right for you through our Marketplace! 
Subscribe to the Customer Blog
Subscribe for trends, tips, and insights delivered straight to your inbox.