Your Guide to Good (Technology) Housekeeping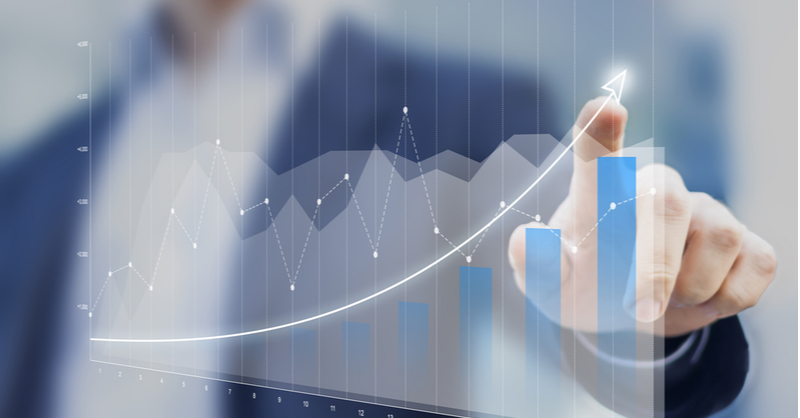 It's hard to stay on top of all of the technology that recruitment companies can leverage to stay ahead of their competition. Bullhorn's Alliances team reviews hundreds of new solutions annually to help keep you up-to-date with the recruitment technology trends. This guide will give you some recommendations of technologies you should consider as good technical "housekeeping;" meaning you are probably using a solution to solve that problem today but for little to no additional investment you can boost your business and improve your team's productivity.
The following are all categories of solutions that you may be familiar with but may not be integrating with Bullhorn today. We will provide you with some examples of Marketplace Partners that you should consider and the benefits of each.
Telephone & VoIP integration
Note: you should skip this section if your recruiters do not use phones.
Summary: Whether working remotely or in the office, every recruitment business we know uses a phone service to stay connected with their candidates and clients. Some refer to it as the business ATM machine—just push the buttons and out comes money! If your staff are using personal mobiles or a telephony service that does not integrate with Bullhorn, then you are potentially losing rich and valuable communication information. This means gaps in relationships that could lead to lost revenue or missed opportunities, lost insight into recruiter performance and productivity, and missed training opportunities, and lower recruiter productivity caused by the lack of automatic activity tracking (if the activities are being tracked).
Solution: The good news is that as you are probably already using a telephony provider, there should not be a significant change in pricing if you decide to switch to a recruitment-specific solution that is directly integrated with Bullhorn and automatically tracks all of your communications activity.
Benefits:
Eliminate relationship gaps by automatically capturing communication data in Bullhorn, increasing transparency.
Increase recruiter productivity with recruitment-specific tools, such as automatic voicemail drops, auto-dialing, click-to-call, reporting, and training functionality
Partner to consider:
Video Technology
Summary: Little can be said that would add to the already deep understanding of the importance of video technology, especially after 2020. Through video, we have been able to run our businesses and stay connected with the people that matter. There are a plethora of solutions out there that will allow you and your employees to stay in touch with candidates, clients, and colleagues, but have you considered video technologies that were built from the ground up with recruiters in mind?
If you are using a generic video tool that does not integrate with Bullhorn, you will likely be facing the challenge of ensuring valuable communication data is captured by your teams. Manual data entry is not usually enjoyable and so often neglected. Additionally, as more and more recruitment businesses are using video as a means to differentiate themselves and provide more unique and tailored services to their customers and candidates, you may risk losing out on some opportunities.
Solution: Through the Bullhorn Marketplace, you can easily find the right video technology partner that will help you provide your own unique customer and candidate experience whilst also saving your recruiters time through the integration with Bullhorn.
Benefits:
Recruitment-specific tools (such as displaying the CV or question prompts) to help your team run better interviews, whether they are one-way or a traditional interview.
Easily send recorded interviews to your clients, providing them with a valuable added service to help you win more retained opportunities.
Save interviews and avoid duplicate work by easily reviewing a prior interview or top candidate submission.
Enhance your business development and marketing efforts by using video, which dramatically increases engagement.
Partners to consider:
Job Posting & Job Distribution
Summary: Recruiters are the professionals when it comes to finding the right candidate for the job. Sometimes, you may already have that perfect person in your database, but you might need to look a little further afield. Most recruitment companies are very familiar with job boards—there are literally thousands of boards available that cover every single industry and niche conceivable, from generalist to specialists. Many agencies are currently spending time posting each job to each job board individually and then manually checking for responses to stay on top of any applications you might receive. This is not only inefficient, but when speed to submission matters you could be putting yourself at a disadvantage.
Solution: Multi-posting platforms, or job distribution tools, have been around for a long time and can easily automate the publication of your jobs to multiple boards. In fact, with just a few clicks, these solutions allow you to publish your job to all of your relevant and desired job boards and seamlessly receive applications back. This means that you get that perfect opportunity in front of the right candidate fast.
Benefits:
Save time through automated publishing and application management
Ensure the right respondents are tracked in your database
Increase your speed to market, promote your job, and find the best talent faster
Partners to consider:
Bonus: Reporting
Summary: If you aren't already using all of the above categories of solutions, you should consider integrating some of these tools into your tech stack. If you have all of the above, what should be next on your list of considerations? We are seeing a surge in popularity of reporting solutions. After a year as turbulent as 2020, business leaders were faced with some very difficult decisions; should we stay the course or pivot into new markets that might have better prospects during a pandemic? What critical personnel decisions should we make, and when? And when should we be reinvesting for the eventual rebound? Understanding your business intimately has perhaps never been so important. Without powerful business intelligence, you may feel like you are piloting your business without a map.
Solution: Truly understand your business through business intelligence to help you make the right decisions at the right time. Through Bullhorn Canvas or a Bullhorn Partner solution, leaders can lead their business with actionable insights, managers can manage their teams with data to identify training opportunities and performance trends to replicate, and recruiters can leverage predictive analytics to highlight the most profitable clients to target.
Benefits:
Fast and accurate reporting
Predictive analytics to help you make the right decisions to grow your business and avoid potential threats
Drive operational efficiencies, optimize processes and performance
Increase Bullhorn user adoption
Identify training opportunities
Partners to consider:
Subscribe to the Customer Blog
Subscribe for trends, tips, and insights delivered straight to your inbox.