The Challenge
Against the backdrop of an ever-evolving world and an increasingly competitive market, Marks Sattin's ability to execute on its strategic goals was being hampered by its existing technology. Years of under-investment were starting to catch up with them. Alastair Paterson, Commercial Director at Marks Sattin explains, "We found Bond Adapt very difficult, cumbersome, and slow." After surveying the staff, the team formed a consensus; the current CRM was the team's most significant pain point.
Well supported by GI Group, Marks Sattin leadership pride themselves on the company culture and employee experience. By investing in the best tools the market has to offer, they could truly offer the best platform to perform and could boost employee retention, attraction, and performance.
The Solution
As a keen technology enthusiast, Alastair led the search for a new CRM, beginning by asking his friends across the recruitment industry what software solutions they were using. Bullhorn came up consistently in addition to positive accounts of support, ease of use, and the ability to integrate with their other technology. The tipping point for choosing Bullhorn over vendors such as Mercury XRM was Bullhorn's superior UI, support capabilities, and investment in research and development. "We thought, if we're going to do this, let's do it properly and go to the market leader," Alastair said. In July of 2020, in the midst of the COVID-19 pandemic, Solutions Integrator Kyloe Partners implemented Marks Sattin on Bullhorn ATS & CRM and Bullhorn Canvas.
It's like getting out of a Prius and into a Porsche.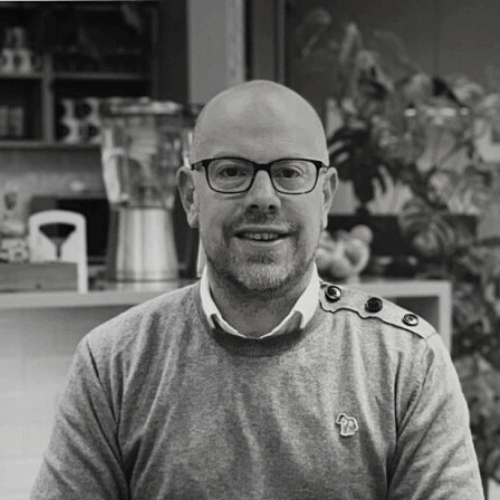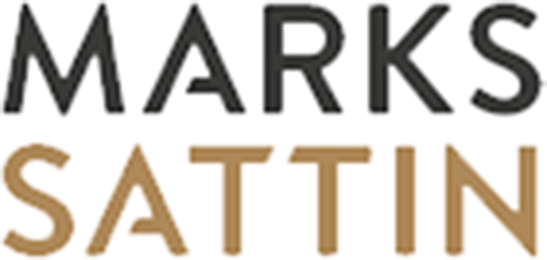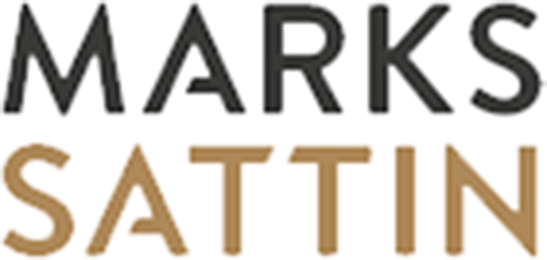 Alastair Paterson
Commercial Director, Marks Satin
The Results
Time Saved and Frustration Reduced
The most immediate improvement Alastair noted upon the move to Bullhorn ATS & CRM was the amount of time saved doing simple, everyday tasks. "It's like getting out of a Prius and into a Porsche," Alastair explained, "Moving from one page to another or searching within Bullhorn, the cumulative value of time saved is insane."
"It's like getting out of a Prius and into a Porsche."
Alastair Paterson
Marks Sattin
"Recruiters are impatient and don't want to mess about with lags and delays," Alastair said. "If you take that frustration away from it, you're actually going to save yourself a lot of time."
Superior Support Response Time
The first time Alastair opened a ticket with the Bullhorn Support team, on the other hand, he was pleasantly surprised to see he received a response and resolution within the same day. "Bullhorn Support's communication style is to teach you how to do it yourself. It's genuine help and support, not arrogance or no personality – it's what I like to call "American Customer Service.'"
"Bullhorn Support doesn't talk down to you or speak in language you don't understand. Support isolates the problem and creates a solution. We get the same level of support as a larger business."
Alastair Paterson
Marks Sattin
Alastair also appreciates that customising the system is simple and doesn't require outsourcing the labor or contacting Support. "I don't have to ask Bullhorn to customise the system for me. All I need is to know how to do it and I can do it myself," Alastair said. The ease of customisation means that Alastair can track engagement and ROI far more quickly because the database is set up uniquely for Marks Sattin's workflow.
Seamless Onboarding and Attracting New Hires
Onboarding new hires is never an easy process—nevermind when a pandemic has forced all employees to operate remotely—but with Bullhorn, that changed for Marks Sattin. "One of the real highlights of moving to Bullhorn is the fact that the Learning Hub can teach people and get them up and running really quickly. You don't have to shadow screens so leadership is able to free up their time," Alastair said. For a mid-sized company like Marks Sattin, Alastair explained that it's great to have that level and quality of training content coming directly from Bullhorn rather than creating all of the training content in-house.
"When it comes to onboarding new hires, Bullhorn has been absolutely tremendous and takes one of the key challenges for moving jobs out of the equation." Alastair Paterson Marks Sattin
But Bullhorn isn't just effective for onboarding new hires—it also helps Marks Sattin appear more attractive to candidates in the recruiting market. "In terms of how Bullhorn will improve our business, if we take away the sales and recruiting perspective, it will help with candidate attraction because we have a great system—and that is worth its weight in gold," Alastair said. "Bullhorn takes any negativity or doubt out of recruiters joining our company from a technological stand point."
Increased Staff Engagement and Usage
Alastair has already noted a difference in how the team is taking to Bullhorn compared to their old system. Bullhorn's Boolean search capabilities are brand new to his recruiters and something the team is quickly learning. "The engagement of the staff is far better and people are more inquisitive about Bullhorn because they want to use it. Before all we got were complaints about the old system but no one wanted to change anything about it," said Alastair.
"The engagement of the staff is far better and people are more inquisitive about Bullhorn because they want to use it." Alastair Paterson Marks Sattin
Already, Alastair has observed how much better the team is getting at logging notes and editing records in Bullhorn. Alastair notes that the ability to tag records and connect with people has been great during the UK's lockdown. By tagging users with the '@' symbol, recruiters can notify other users to take certain actions. "The ability to connect with your colleagues through one CRM system is amazing for us and very topical at the moment," Alastair said. He also emphasised the strengths of Bullhorn's interface, citing the color-coding and visualization within Bullhorn as reasoning why the system appeals so strongly to recruiters. "In many CRM systems, users get lost and you don't know what page you're on. Bullhorn doesn't have that problem," he said.
Advanced Reporting with Canvas
Canvas is an incredibly powerful tool, but to maximise its value you do need someone in your business with a good understanding of BI/Reporting technologies, Alastair explained. But after hiring a Head of IT with advanced knowledge of reporting, the team has started to see the strengths of the analytics product even through the steep learning curve. "We can track any data we want, not just standard data," Alastair explained, "the reporting aspect is incredible."
One such report Marks Sattin has built works out the deal value during any stage of the interview process, allowing the firm to better forecast. Kyloe also created a 'Home Worker' report for Marks Sattin, which allows leadership to analyse the recruiting team's working activities and logins through Bullhorn, a useful tool when recruiters are underperforming.
While Marks Sattin has just scratched the surface of the potential with Canvas, Alastair says the team is beginning to use goals and quotas and even plans to create a dashboard that allows recruiters to compare their activity against their peer groups. "I like the visualisation of having goals and quotas on your dashboard and seeing where you are," he said.
The Future
While we're still in the midst of COVID-19, Alastair looks forward to the potential for the Bullhorn and Marks Sattin partnership post-pandemic. "I anticipate our ability to move more quickly on volume accounts because of the way we can segregate information and create groups within Bullhorn who have access to information far easier."
As the team continues to expand, Alastair anticipates Bullhorn being a useful candidate attraction tool to grow the team. Finally, Alastair is excited to be able to leverage the depth of data within Bullhorn to geographically map talent siloes, share average salary data, and take other real-time data-influenced learnings to clients, expanding Marks Sattin's value add as a true consultative partner.