What is an Applicant Tracking System?
An applicant tracking system (ATS) automates an organisation's recruiting and staffing operations, providing a central repository for candidate data—including résumés and applications. An ATS is built to help you better manage every stage in the recruiting process, from application to hire, while delivering greater overall efficiency.
A good ATS has the power to overhaul your entire staffing operation into the most productive, profitable and efficient business it can be. With proper implementation, they increase recruiter productivity, save time, and provide organisation and structure for your staffing operations.
Why Should Your Firm Be Utilising ATS Software?
Creating and Retaining your Candidates Base
Sourcing candidates and adding them into an ATS should only be one part of growing your candidate base. The true value in an ATS comes in fostering and maintaining those candidate relationships for positions you have now, and ones that you'll have down the road.
Whether the positions you are placing are Contract or Direct Hire, there is still a need to create a database of candidates that cannot be found by your competitors on the Job Boards.
Insight into your Growth
How are we doing? Whether your business is a one-person shop or a multi-million dollar agency, you need to understand your past, present, and future performance. Tracking your placements and candidates on a spreadsheet may be cost-effective, but is that sustainable for the next 2 years? 5 years? 10 years? And does it tell you anything truly meaningful about your business?
You need a tool that is going to allow you to see (and provide your clients insight on) how you are doing from a revenue, efficiency and growth trend perspective.
Efficiency and Organisation
Sending emails, making calls, and scheduling interviews are 3 of the most routine functions in your day as a Recruiter. If you can streamline and track these activities in a system, you can save hours off of your day and week.
Finding a solution which allow you to send Mass emails and track that activity in the same system;  make a call and add your prescreen notes so that they are searchable in the future; or scheduling interviews so that they also appear on your calendar will bring so much value in way of insight as well as organisation.
Automation
In the ever-changing world we live in, automation and speed can be the differentiator between whether you land the client, place the candidate, or book the interview.
Using features of an ATS like VMS integrations, Back Office and Onboarding solutions, and Appointment reminders will take what was manual work and create a seamless, automated process.
Expanding your business
Whether your idea of expansion is of headcount or revenue, an ATS is an integral part of either. To expand, you need to know how you are performing. What have been the trends in the past? What clients are your top clients? What are the most valuable sources you are finding candidates from?  Utilising an ATS can provide you this information at the click of a button rather than requiring manual calculations, filtering and record tracking.
How to Evaluate ATS Software
Questions you should ask before making an ATS update
1. What is your list of requirements?
Before you begin looking at different ATS software systems, you must compile a list of requirements for your ATS software. Review your recruiting process and document all steps, interactions, and points of frustration. Once your current process is clearly defined, map out your budget, goals and needs of your new software. As you evaluate ATS software, make sure their features and functionality meet these requirements.
2. Is There a CRM Integration with the ATS Software?
In today's competitive landscape, you can't solely rely on your current pool of candidates and clients. A staffing-centric Customer Relationship Management (CRM) Software provides the insights and intelligence needed to build and foster your candidate and client relationships. When your ATS software and CRM work together, you'll unlock complete visibility into candidate and client activity.
Our two sales teams sell products independently but share the same clients. They have different sales cycles and we needed a central way to keep organised. When a salesperson picks up the phone to call someone, they know exactly who's talked to them with Bullhorn.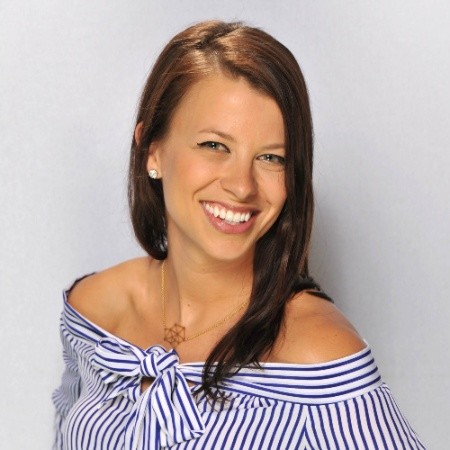 Cassandra Mayberry
Director of Marketing at EPS Financial
Why Use Bullhorn's ATS & CRM?
Bullhorn has the product suite, infrastructure, and expertise to help your firm grow. Bullhorn's ATS & CRM will help you optimise business processes and generate more revenue. The full Bullhorn product line – including Bullhorn's mobile-optimised Applicant Tracking System, Sales CRM, VMS Access, Onboarding, Back Office, and the Bullhorn Marketplace – will help take your business to the next level.
Bullhorn's software can help your firm expand relationships, optimise sales processes, and maximise growth.