Future-Proof Your Recruitment Agency by Implementing a Cloud-Based ATS/CRM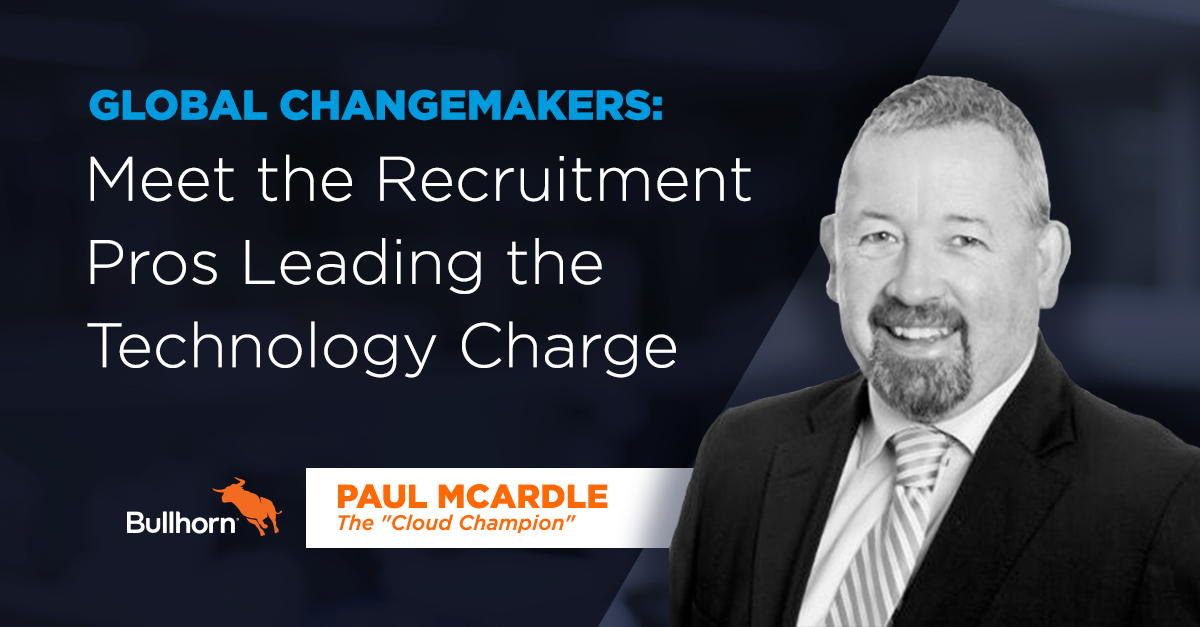 Below is a spotlight from our Global Changemakers series, highlighting those who have successfully navigated a technology change within their business. To read more stories, visit our Global Changemakers series.
Having been in the recruitment industry for 30+ years, Paul has a good understanding of what his firm, The Panel, needs to be successful, including efficient employees and reliable, future-proofed technology. However, their old system didn't set The Panel up for success. Between subpar customer service and outdated technology, Paul knew they needed to transition towards better technology.
Time to Make a Change
While attending RAE UK, Paul quickly saw that cloud-based technology could ensure his team would achieve their business goals while having the flexibility and freedom to work from anywhere. Their technology at the time utilised remote access technology, which Paul found limiting. In order to continue to grow the business, Paul knew a cloud-based system was the natural next step for his team.
When I went to RAE UK, I realised that technology had grown so much. Our existing system was like a stick shift car with manual gears but Bullhorn was fully automatic. The possibility of using Bullhorn as a hub for other technologies was very exciting. It was a mix of frustration with our current product and looking around at the possibilities that existed with a system like Bullhorn.
Paul McArdle
The Panel
Roadblocks to Progress
Learning and adopting a brand new system presented its own set of challenges for Paul's team, including determining key differentiators between the old and new platforms to ensure that each user was able to successfully adopt the new way of doing things. This required investing time and resources into training employees on best practices. To keep the momentum going, Paul's team still holds weekly training sessions to ensure ongoing success with Bullhorn. 
We knew we had to go to the cloud eventually, and once we looked at cloud options, the prices weren't that different after all. When we started to think about future-proofing our business, moving to a more-expensive cloud system was an investment for not just today or tomorrow, but for the next five to ten years of our business.
Paul McArdle
The Panel
Another key roadblock to overcome was the price difference between The Panel's legacy system and new technology. Bullhorn was more expensive than their previous solution, so a thorough cost analysis was necessary. Knowing that a) the business had to move to the cloud eventually and b) "you get what you pay for" helped make this decision a bit easier for senior management, and once everyone saw the benefits of embracing digital transformation, changing their technology was a no-brainer. 
Reaping the Benefits
After making the change to Bullhorn and newer technology, The Panel is able to better run their business using data-rich insights gathered from the ATS/CRM and cube19, something that wasn't as attainable on their previous system.
We are future-proofing our business. We needed to get on the cloud to take advantage of the best cloud products. We want our recruiters to have access to the best recruitment technology so they can provide the candidates and clients with the best results. Recruiters speak to candidates about roles they have a general interest in and clients see candidates that are relevant to the vacancies they have.
Paul McArdle
The Panel
Bullhorn users at The Panel are finding success within the system and are noticing gains in productivity and candidate/client experience. The Panel created an internal User Adoption Team made of superusers that run weekly training sessions to help the team adopt the system, increasing buy-in and leading to an overall successful implementation.
---
To read more stories from Global Changemakers who have successfully navigated change within their business, visit our Global Changemakers series.
Subscribe to the Recruitment Blog
Subscribe for trends, tips, and insights delivered straight to your inbox.