The Real Reason You're Missing Out on New Business
How do you approach new business?
If you're relying on 'old school' techniques, you may find yourself struggling. You see, it's no longer enough to: a) define a need or challenge, b) provide a solution, and c) convince the client to pick your company over an alternative.
Nowadays, prospects are savvier and better informed than ever because of the wealth of online information.
As a result, it's easy for them to define their own needs or challenges and figure out what solution they think they need. They don't need you to do that anymore.
So if you want to stand out during your next negotiation, let me introduce a radically different approach that's proven to work.
Reposition Yourself as a Partner – Not a Seller
Our friends at Rain Group have recently carried out some fascinating research into selling – surveying over 700 B2B buyers – and their findings align with our approach here at Bullhorn.
They've found that when you're looking to win new business, whether or not you secure a contract depends on your relationship with your prospect and what you're able to add to the buying process. Now you might be thinking, "but that's nothing new". If so, you're only partially right – it is true that in this new world, relationships remain at the forefront, but what's changed is the depth of connection you must build with your prospects.
Remember, many companies remain too focused on solutions alone when presenting a proposal. But if all you do is solve a pain with your products and services, you'll be perceived as just another vendor.
Instead, you want to position yourself as a partner. Here's why it makes such a difference…
Collaborate – With the Prospect Throughout the Buying Process
'Partners' move beyond simple sales solutions to give their client fresh ideas or a new perspective. By placing additional options on the table (and creating your own opportunities), you can help the customer get a better deal – one that could even be more profitable for your company.
What's more, when you add value to the conversation in this way, your opinion has more weight with the prospect. It changes the dynamics. You're no longer there to just sell – you're there to help as well.
Of course, this approach takes skill…
For example, you need an in-depth appreciation of your prospect's: a) business, b) challenges, and c) aspirations. As a result, relationships are key. You must take the time to listen to your prospect and really understand what they're trying to achieve. You've got to read between the lines, ask the right questions, and move beyond the obvious.
You also need to focus on creating new possibilities and helping the client achieve their goals. Solving a pain is not enough (but it's where most of your competitors will focus their attention). What else can you offer?
Does this approach take more work? Yes.
Will it increase the likelihood that you'll win more business? Almost certainly.
What winners do differently?
As a consultant, this partnership approach could radically improve your performance when discussing new projects.
So if you'd like to discover how to put this principle into practice, register for my upcoming webinar. I'll be joined by RAIN Group's Ago Cluytens to talk about:
The #1 factor buyers' say that makes them buy from one firm over another

A surprising and unexpected insight into "the rationality of decision making"

Why consultative selling is (not) dead, but has to evolve and adapt

3 key steps to winning the professional services sale
The webinar is happening on Thursday 14th July at 10am (BST) and you can register here.
Hope you can make it. It could help you become more effective and influential when you're next in front of a client discussing new business.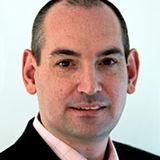 r.young@bullhorn.com | Twitter | LinkedIn
Richard helped introduce CRM to the UK back in the '90s. With this wealth of knowledge, Richard helps organisations with their CRM and sales management processes in a practical and efficient manner.
Subscribe to the Recruitment Blog
Subscribe for trends, tips, and insights delivered straight to your inbox.