How Pulse Customer Analytics Works
Bullhorn automatically captures all phone and email activity so you have instant visibility into every business conversation from across your organisation. Gone are the days of frantically digging through your inbox or screaming across the room to learn about a customer or candidate. With Pulse, it's all right there.
Step 1

Pulse syncs your email and phone conversations so that every client interaction is automatically captured in the background.
Step 2
Pulse makes sense of your relationships for you by translating interactions into meaningful insights.
Step 3

Pulse highlights the relationships that require action and gives you a clear picture of what's going on with your clients.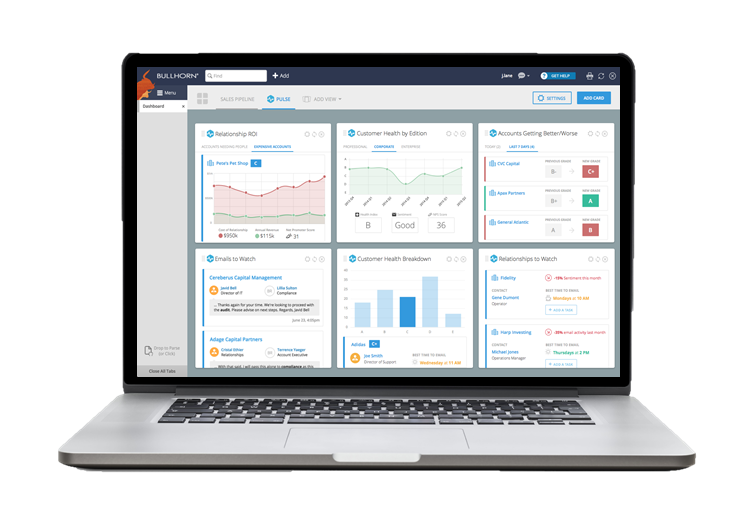 The Relationship Insights You've Been Missing
See an interactive dashboard with the details at your fingertips.
How Bullhorn Pulse Helps Your Bottom Line
Increase Your Team's Productivity
Increase visibility across the organization and eliminate the need to manually add conversations into the system.
Reduce Risk of Losing Customers
Be alerted of the relationships that require action so that you don't fall victim to losing key clients.
Maintain Relationship Continuity
As recruiters and sellers change, relationship history is maintained to help new employees get ramped up faster.