Striking A Work/Life Balance: The Curse Of Connectivity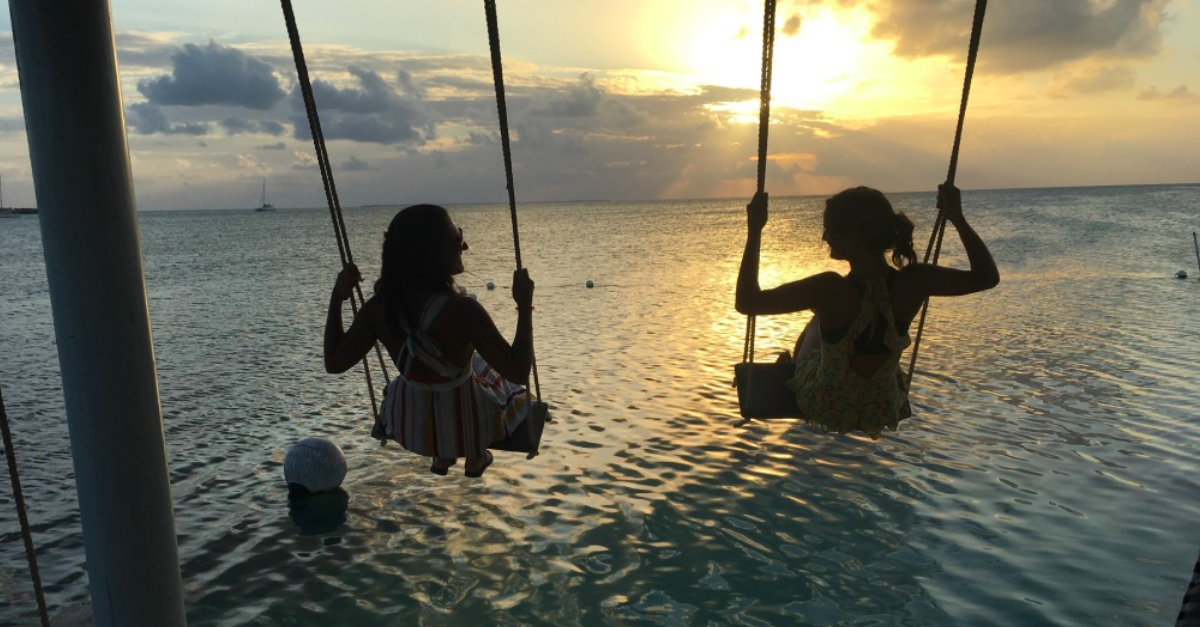 Technological advances make it easier and more seamless than ever to stay globally connected. You have 24/7 access to almost everything in the palm of your hand via mobile apps and web pages. And whilst this brings great value and increases efficiency for many, what does it mean when it's time to turn off?
Ever felt guilty for turning on your 'Out of Office' and turning off your emails outside work? You're not alone. Having recently spent two weeks on annual leave in Central America, I found myself checking my emails every morning – and sometimes two or three times throughout the day – even though my manager insisted I take the time to switch off and relax. But why was it so hard to strike that work/life balance? Force of habit? A sense of responsibility to my team? Some sort of guilt? Or just good old FOMO (fear of missing out)?
Managing that work/life balance can be particularly difficult for recruitment pros: it's a fast-paced industry, client expectations are high, competition is fierce, and communication with candidates often takes place outside of working hours. James Reed, Chairman of REED, explains 'in a world of global connectivity, where anyone is reachable day or night, it can be difficult for some to unplug'. As such, it is more important than ever to learn to manage your workload and strike a good work/life balance. But how can we tackle this in an age of global connectivity?
Handover to Colleagues
Avoid those feelings of FOMO or anxiety by handing over to your manager (or anyone else relevant on your team that will help out whilst you're away) before you leave. Make sure you provide them with as much detail as possible: Do you have candidates awaiting interview? Are you waiting for CV feedback from clients? Provide notes that can be referred to as needed, highlight any key deadlines or dates, and be sure to set clear expectations.

Keep Contacts Clued In
Relaxing by the pool with a glass of Prosecco in hand, it's all too easy to let your thoughts drift to work, and – because it couldn't hurt to take a look – before you know it you're 20 emails deep talking to prospects, teammates, and clients. Sure, you might feel great at first, but this isn't doing you any favours when it comes to switching off and striking that work/life balance. Establish who will be able to pick up urgent messages in your absence, and be sure to provide their details in your 'Out Of Office' message so that your candidates or clients will get the help needed while you're gone. Likewise, in the days leading up to your time off, it's easy to mention your upcoming time off in conversation with any contacts you engage with, keeping them clued in.   
Plan Productivity Ahead of Time
The guilt of knowing your colleagues are hard at work while you're lying on a beach getting an amazing tan (with the most amazing view!) just doesn't seem fair and you may even feel like you're being unproductive in comparison. One way you can prevent yourself from slipping into this line of thinking is to plan productive actions ahead of time that will be ready for you when you're back. Book meetings with your teammates, catch-ups with your clients, and conversations with candidates to make sure your first days back in the office start off on the right foot and your calendar isn't empty. You'll be able to relax more knowing that you won't be lost or unproductive upon returning.
Striking that work/life balance can be hard when technology enables you to stay connected at all times. But, let's not forget, technology does come with an off switch and we shouldn't feel guilty for using it. If you prepare efficiently before you leave, and line up a plan for when you get back, those feelings of FOMO, guilt, or anxiety about being productive will disappear into the sunset whilst you can relax, switch off connectivity to the workplace, and enjoy your trip.
---
For more fantastic recruitment insights, join us at Engage London 2019, one of the largest events for staffing professionals. Find out more and register today: 
Subscribe to the Recruitment Blog
Subscribe for trends, tips, and insights delivered straight to your inbox.