Eight UK Recruitment Events to Attend Before the End of 2016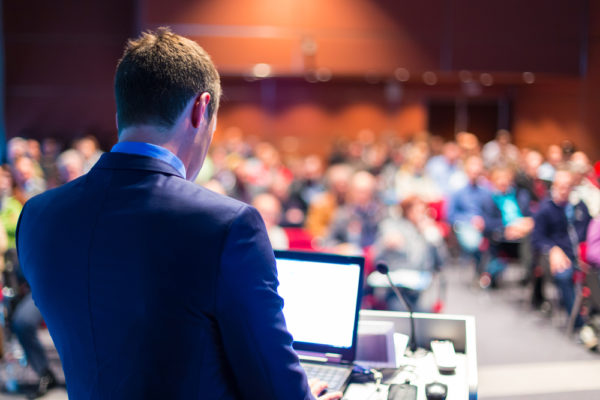 We're privileged in the recruitment industry to have a whole host of high quality events to choose from. But, whether you're a recruiter, team leader, or business owner, choosing which industry events to attend can be a little overwhelming. To ensure you spend your time out of the office wisely, it's important to establish the key takeaways you're hoping to get from an event and evaluating your options based on your objectives.
To help you make informed decisions about which events you'd like to attend, we've compiled a list of the top ten recruitment events in the UK to attend before the end of 2016.
When: 5th October, 12:30-16:00
Where: Royal Station Hotel, Newcastle
What to Expect: Part of the REC's Scale Up Programme, 3 hours and 30 minutes of sessions relating to data, research, insight, and best practice from across the industry. Specific focus upon future opportunities and the forecast of the industry within the UK economy. Bullhorn are gold sponsors of this event so keep an eye out!
Key Takeaways: Industry trends and growth
When: 13th October, 10:00-17:00
Where: Russel Square, London
What to Expect: The UK Recruiter has put together a lineup of the best recruitment technology and social media companies and thought leaders in the UK. They format of the day will be relaxed and informal with a range of workshops and networking opportunities. Bullhorn are exhibiting and presenting a speed pitch at this event so make sure to say hi!
Key Takeaways: Technology providers
Staffing Industry Analysts Executive Forum Europe
When: 13-14th October
Where: St Paul's, London
What to Expect: A day of sessions on new techniques and best practices, and advise on markets and segments whilst covering areas like attracting senior level recruiting executives across various sectors. Bullhorn are Pinnacle Sponsors for this event and are presenting on the second day.
Key Takeaways: Best practices and networking/key contacts
When: 19th October, 8:00-late
Where: Bishopsgate, London
What to Expect: Our annual customer conference is Europe's largest recruitment event. Join us for a day of best practices, expert insights, and creative innovations in the form of keynote speeches, featured sessions, and a Bullhorn Live Party.
Key Takeaways: Industry innovations and networking/key contacts
When: 20th October, 8:30-17:30
Where: Oxford Circus, London
What to Expect: The largest recruitment industry event series in the UK featuring industry keynote presentations, interactive roundtable sessions, technology leaders , and networking opportunities running into the evening. Bullhorn will be sponsoring and speaking at this event so make sure to catch us there.
Key Takeaways: Networking/key contacts
UK Recruiter Round Up Conference
When: 16th November, 10:30-17:30
Where: Covent Garden, London
What to Expect: Lively event coinciding with the National Online Recruitment Awards evening. Featuring keynote speeches, sessions and roundtables, the day brings together the UK's leading recruitment experts to cover: technology, client development, candidate engagement and experience, agency/in-house relationships, social media and sales/driving results.
Key Takeaways: Best practices
When: 18th November, Evening
Where: InterContinental Hotel, London
What to Expect: Annual and exclusive event allowing for a great opportunity to bring colleagues and/or a table of clients for an exclusive evening. This years ball is themed 'Down Mexico Way' and will feature a welcome drinks reception, dinner with wine, entertainment, live and silent auction, and post dinner entertainment. Bullhorn have a table here – come on over!
Key Takeaways: Networking/key contacts, and Corporate Social Responsibility
REC Scale Up Live – The Future of the Jobs Market
When: 22nd November
Where: Dorset House, London
What to Expect: Part of the REC's Scale Up Program. This program is designed for growth in mind, offering a wealth of tools, events, workshops, seminars, and research to maximise growth and make the most out of economic upturn. Themes be focused on the economy, the labour market, and understanding the best way to compete with compliance. Bullhorn will be exhibiting here so come and meet the team.
Key Takeaways: Industry trends and the economy
We hope this guide is of use to you, and look forward to meeting you at many of these events!
Subscribe to the Recruitment Blog
Subscribe for trends, tips, and insights delivered straight to your inbox.