Key Takeaways from EngageX Europe: Economic Recovery and Growth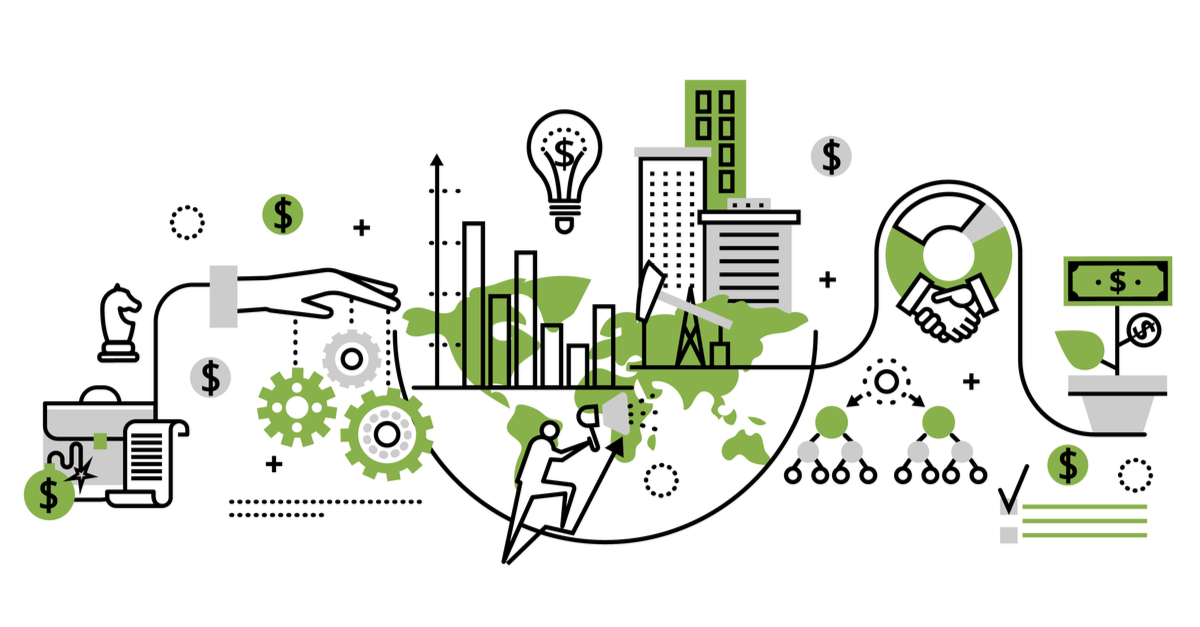 At EngageX Europe 2020, the online experience for global recruitment professionals, more than a thousand recruitment professionals came together in one (virtual) space to network, learn, and discuss the industry's challenges and opportunities. If you want to relive your favorite moments or catch up on any content you missed, you can watch the content on-demand in Swapcard.  
Didn't attend EngageX Europe? You can still view the content here.
---
2021 planning is in full swing. To accurately assess the risks and opportunities for yourselves and your business in the upcoming year, you need a high-level explanation of the market. Enter Roger.
Roger Martin-Fagg, a leading behavioural economist, uses macroeconomic data to educate us all on why the next two years will be 'much better than the media tells us.' We heard how COVID-19 had increased structural unemployment, which means positive moves for productivity gains and consumer confidence. 
See below for key takeaways from Roger's EngageX Europe session, including how COVID-19 has already impacted the recruiting industry and what the future holds.
Economic Recovery and Growth
Roger first discussed the ways that economic growth is measured: The Purchasing Managers Index (PMI) and Retail Sales.
Next, Roger explained what the current recovery form looks like. Economists are currently seeing a classic V-Shape recovery, meaning the economy is showing more signs of improvement post-lockdown than before. Overall, there is a general increase in PMI and Retail Sales and money is flowing through the economy. 
In summary, the major headline is that in 2020, the economy has shrunk by 11%, but in 2021 it will grow 10% over this year. 
Significant Impacts of COVID-19 on the Recruiting Industry and Beyond
It's clear that the COVID-19 pandemic has shaped every industry, including recruiting.  Roger shared critical impacts of the pandemic that will have lasting effects on the world's economy, including:
Working from home is now becoming an accepted norm, and it can actually improve productivity.

Online ordering and delivery are essential. 

Rural towns will expand at the expense of larger cities. 

Creative destruction will speed up innovation and productivity. 

White-collar structural unemployment will increase.
How Innovation Will Shape the Future
For the recruiting industry, the key focal point is creative destruction. This means that now is a crucial time for clusters of innovation. Agencies are finding ways to increase their margins when conditions are challenging. The GDP per person shows an increase in productivity, which in turn leads to an increase in growth. 
Innovation takes place in terms of hardship. The pandemic, in a way, has been a great stimulus for the economy. It has forced us to continually test a new way of doing things, and as we get more comfortable with the new ways, the old way disappears, and over time, people learn how to fully adopt the new method.
For more forecasts into 2021, Inflation patterns, Modern Monetary Theory, and more, check out the full session from Roger.  Registered attendees can access all recorded sessions now in Swapcard. 
---
Didn't attend EngageX Europe? You can still view the content here.
Thanks to everyone who joined us for EngageX Europe and made it into a one-of-a-kind experience for recruitment professionals. Want to read more about the topics that matter most to recruitment professionals? Subscribe to the Bullhorn Blog for news, tips, interviews, trends, and more.
Subscribe to the Recruitment Blog
Subscribe for trends, tips, and insights delivered straight to your inbox.