Key Takeaways from EngageX Europe: Navigating a Post-Pandemic Environment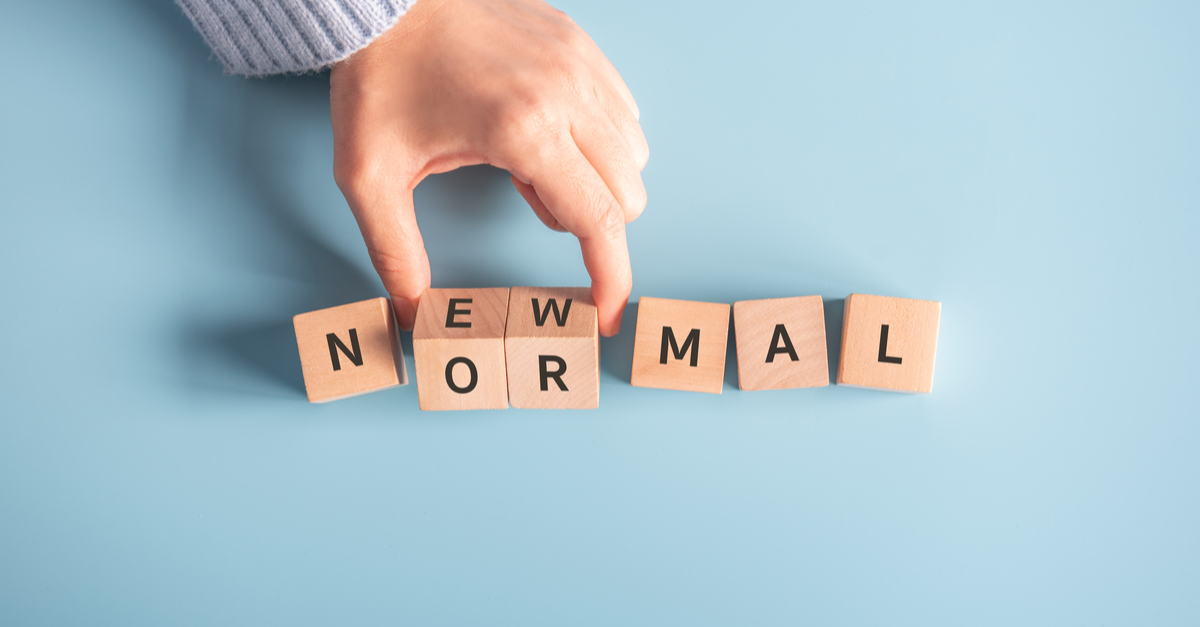 At EngageX Europe 2020, the online experience for global recruitment professionals, more than a thousand recruitment professionals came together in one (virtual) space to network, learn, and discuss the industry's challenges and opportunities. If you want to relive your favorite moments or catch up on any content you missed, you can watch the content on-demand in Swapcard.  
Didn't attend EngageX Europe? You can still view the content here.
---
2020 has been an unprecedented year, and recruitment businesses have had to adjust rapidly to adapt to dramatic shifts in demand as the global pandemic has upended employment all around the world. 
Now, with several promising vaccine candidates on the horizon, recruitment businesses must turn their focus from "Back to Work" to "Back to New Normal" in a post-COVID-19 environment.
Read on for highlights from this EngageX Europe session where David Stott, VP of Enterprise at Bullhorn and Tania de Decker, Managing Director Global Strategic Accounts at Randstad, discuss how to navigate your organisation's post-COVID-19 environment.
Focus on Employee and Candidate Well-being
In wave one of the pandemic, everyone focused on how to get people working in these new circumstances and creating all the necessary protocols. Now with the second wave, companies are thinking through what the options are for workforce management. And the real worry is maintaining workforce engagement in the working from home (WFH) era, with a significant focus on employee mental health.
From Randstad's perspective, their organisation was already working in the cloud and could smoothly continue working from a logistical standpoint, but they could not have fully estimated the impact of the pandemic on their people's mental well-being. Of course like many companies, many workers didn't have the space at home to work remotely, and overall, this transition has had a massive effect on families. Employers have to be more flexible to improve employee well-being even further.
Adapt to Changes in the Workforce
The recruitment process needs to be more transparent than ever. Technology is the key to this and has directly shaped one positive outcome of the pandemic: the fully-online recruitment offering is up and running, and people have adapted to using it. Of course, many want to do things face to face, but the world continues even when it's all online.  Recruiters who continue to find a way to provide human touch are the ones that will succeed.
However, there are side effects as well. Women are experiencing career setbacks most frequently, with many being given the "golden handshake" and being made redundant or opting to leave the workforce to take care of their families who are now home full-time for school, etc. Even if it's a temporary redundancy or departure from the workforce, it's a setback and a critical, negative reality of COVID-19. These impacts on the balance of gender diversity went unpredicted by any recruitment agency, and the industry needs to make a concentrated effort to combat it. 
Another thing to consider is if the younger generation will be less loyal to their employers going forward? How do you engage and keep them satisfied? What will the difference be between companies if COVID-19 has impacted culture and benefits? Will this cause higher attrition? We might see this in hindsight in a few years. 
Incorporate New and Creative Ideas
Bullhorn and Randstad are focused on maintaining their cultures as they continue to work remotely. Now, how can your team have more casual meetings? How do you bridge that gap created within employee culture?
Tania recommends that senior leaders hold frequent calls with the company executives and other leadership teams to check-in and foster that internal connection. Be sure to put an extra focus on new people joining as they don't have an immediate way of feeling the existing culture, so pay special attention to mentorship and checking in. Think through how you prepare for new starters, try to have more fun meetings, and be creative.
Work Through Adversity to Open Up Opportunities
The real question on everyone's mind is how to make this new environment work, while still focusing on the things your organisation excels at doing. Looking back to summarise the session, agencies have solved many of the logistical challenges working from home and have maintained or even improved the internal experience.
How your team can get started:
Find ways to have fun with your team, increase daily check-ins, and hold less formal meetings.

Have a designated person or team an employee can go to support employee mental well-being. 

Maintain increased contact with all levels of employees and don't lose the small talk and camaraderie.
Thanks to everyone who joined us for EngageX Europe and made it into a one-of-a-kind experience for recruitment professionals. Don't forget: registered attendees can access all recorded sessions now. Be sure to catch up on the sessions you missed and revisit the top highlights.
---
Didn't attend EngageX Europe? You can still view the content here.
Want to read more about the topics that matter most to recruitment professionals? Subscribe to the Bullhorn Blog for news, tips, interviews, trends, and more.
Subscribe to the Recruitment Blog
Subscribe for trends, tips, and insights delivered straight to your inbox.