The Evolution of Engage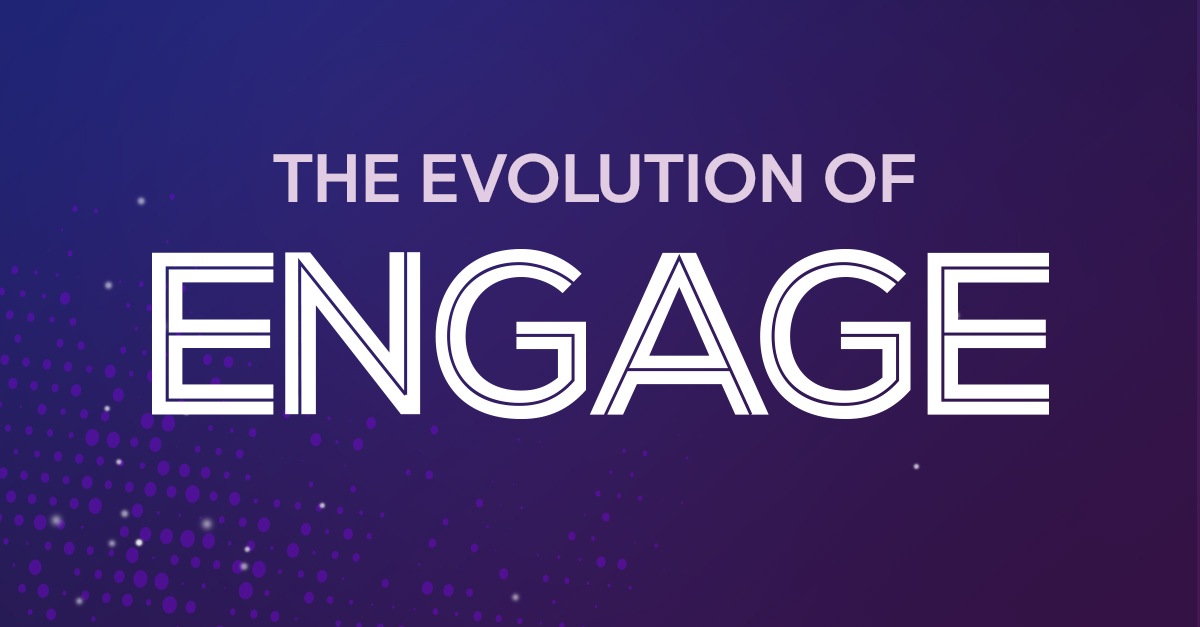 Over the course of my career at Bullhorn, I've had the pleasure of seeing Bullhorn's annual conference grow from a fledgling gathering of Bullhorn users to one of the largest staffing industry conferences in all of North America – Engage Boston.
In the first years at Bullhorn Live North America, we focused on customer education and previewed the product roadmap. Then, in 2012, we took the event across the Atlantic to serve our UK customers, launching Bullhorn Live London.
It wasn't for three more years until we dedicated the conference to all staffing professionals and transformed our North American event into Engage, a true industry event. We brought in over 25 exceptional thought leaders, offered three days of unparalleled networking, and led session-after-session of deep learning that couldn't be matched.
In 2017, we celebrated the 5th anniversary of Bullhorn Live London by expanding to two full days with both in-depth product training and unbeatable industry education. Like Engage Boston, this conference quickly transformed to be a leading UK recruitment event and outgrew the Bullhorn Live name. And so, in 2018, we have our sights set on even greater things. Bullhorn Live London will evolve to better serve the wider recruitment industry by becoming Engage London.
As these two independent events — Engage Boston and Engage London — evolve into a coalescent global conference series, our look and our feel must evolve with it. And so we combine the energy and strength of Bullhorn Live red with the depth and confidence of Engage blue to create a fresh brand, a vibrant and ambitious purple.

Purple is the vitality of our future, the evolution of our past, and ambition of our present — it is Engage.
Ultra Violet purple is the Pantone colour of the year and "the most complex of all colours," according to Leatrice Eiseman, the institute's Executive Director. "It takes two shades that are seemingly diametrically opposed — blue and red — and brings them together to create something new," she told The New York Times. What could be more fitting?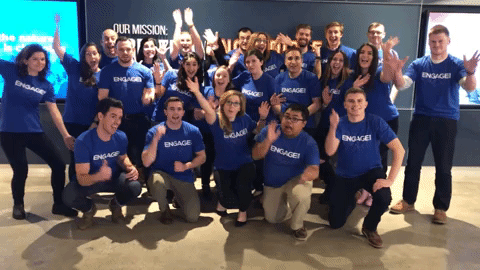 Engage London 2018 is poised to be the largest recruitment event in the UK and the premier industry conference in all of Europe. And with 1,000 staffing leaders in attendance, Engage Boston promises to be the premier staffing conference in North America.
With exceptional recruitment content tailored to your agency, leaders, and every member of the team, Engage and Engage London are unparalleled events. In fact, last year's attendees rated the sessions a 4.7 out of 5. The networking opportunities alone offer the chance to learn from the most successful staffing leaders today.
We've come such a long way since the birth of our customer conference in 2007. And now, eleven years later, Engage is an ever-evolving global recruitment conference series.

I encourage you to register for Engage London 2018 coming up this September at the Hilton London Metropole to see for yourself what all the excitement is about. Register by 19th February with discount code EVOLVE to save £50 off the current ticket price — that's £200 off of a full-priced-ticket.

Whether it be at Engage Boston this June or Engage London in September, I hope to see you at one of these premier global recruitment events!
Register for Engage London 2018
---
Jen Anderson is the Director of Experience Marketing at Bullhorn and spent years managing Engage Boston. Over the years, she helped grow the event to nearly 1,000 attendees and now oversees the evolution of the Engage global conference series. With a background in staffing and in customer service, Jen is laser-focused on creating an incredible customer experience and delivering memorable touch-points with Bullhorn customers and all industry professionals.
Subscribe to the Recruitment Blog
Subscribe for trends, tips, and insights delivered straight to your inbox.