What Can I Expect from EngageX Europe?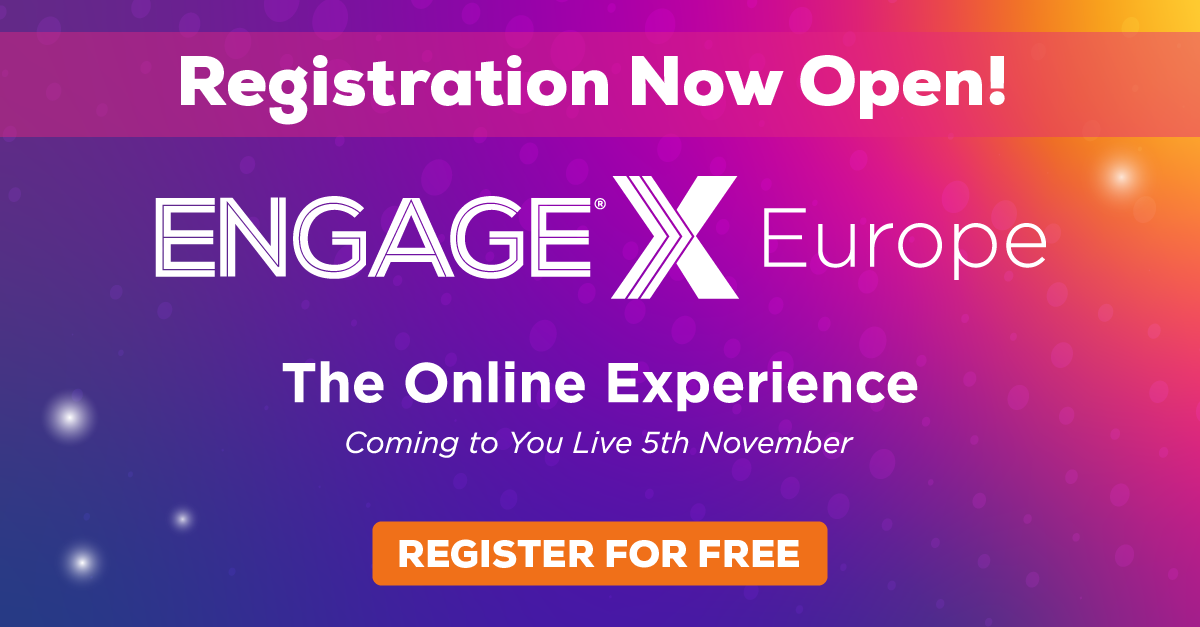 The Bullhorn team (and all our partners!) are busy preparing for one of the highlights of the staffing calendar; EngageX Europe. Whilst the event is virtual this year, we've taken it to new heights.  You'll still discover top technology trends, learn tips to get the most out of your Bullhorn investment, and engage with a community of like-minded recruitment professionals. But we've also added in-language regional sessions focused on the issues that matter the most locally AND our all-star lineup of expert speakers is better than ever. We're incredibly excited to announce these to you over the coming weeks – watch this space! 
Never attended Engage before? There is no better way to get a feel for the Engage community than at this virtual (and free) event. 
Register for EngageX Europe Here
In the meantime, here are some highlights of what you can expect:
Top-notch content featuring the brightest minds in the industry
The sessions at Engage always feature cutting-edge content at the intersection of technology and recruitment industry trends and EngageX Europe will be no exception. Bullhorn President and CTO, Matt Fischer, will present his ever-popular keynote on Bullhorn's vision for the future. 
This year we will have seven tracks for breakout sessions – a total of over 25 sessions focused on your individual needs, including in-language content in German, Dutch, and French.  You will be able to create an agenda with the content that will best help you make decisions to grow your business and professional career. Don't forget, you'll be able to re-watch sessions you missed later on! 
Bullhorn insights and updates
Whatever technology you use to run your business, EngageX Europe is filled with content designed to help you succeed, with sessions on Salesforce, Invenias, and more. If you want to use EngageX to get more out of your Bullhorn investment, we have you covered there as well.  You'll be able to attend engaging breakout sessions offering best practices from real customers, strategies from product experts, a review of the latest on our product roadmap, and live Q&As with the Bullhorn team. 
Engage your way
There'll be no shortage of opportunities to build community with agency peers, Bullhorn Marketplace partners, and Bullhorn experts, but now you'll have an unprecedented level of freedom in deciding how you experience EngageX. You can join the experience live to participate in streaming Q&As and conversations or explore on-demand content as your schedule permits.
The best part? While EngageX Europe brings you everything you love about Engage, there's one big difference: it's completely free.
Subscribe to the Recruitment Blog
Subscribe for trends, tips, and insights delivered straight to your inbox.