5 Reasons Why Hiring Should Start with Identity Verification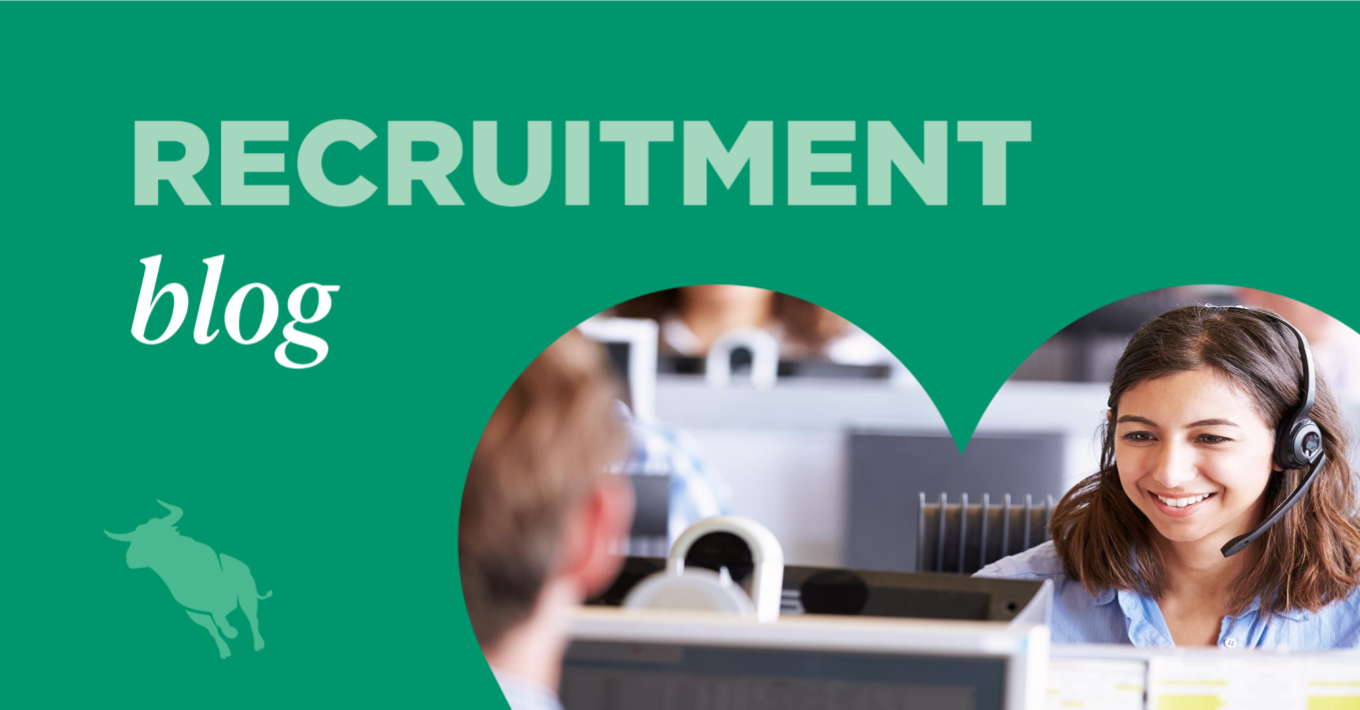 Over the past year, we've seen a sea change in employment, from mass layoffs to a rush to hire as fast as possible, with many employers struggling to fill open positions. Virtual hiring may have gained traction due to Covid-19 social distancing restrictions, but 70% of talent acquisition professionals expect the virtual hiring trend or remote/in-person hybrid hiring to continue, thanks largely to time and cost savings.[1]
Those aren't the only benefits associated with virtual hiring. In addition to streamlining the process, virtual hiring breaks down geographic barriers, allowing your organisation to tap into a more diverse candidate pool, potentially spread across time sones. Before you can realise the benefits, however, you need to know with confidence that the candidates you're engaged with are who they say they are and that their biographical information is complete and correct. That's where identity verification comes in.
Reason #1: Clean and Accurate Candidate Information is Critical to the Background Screen
Background screens can play a pivotal role when you're preparing to make a hiring decision—be it for a single candidate or 100. But as the old saying goes: Garbage in, garbage out. You need good information to get good results. Verifying identity before the background check helps you capture more accurate candidate biographical data, allowing the screen to be successful and returns all available information about a candidate.
If you shortchange the initial identity verification step in your hiring workflow, the results you get back from a background screen might not include the information you need to make informed choices that support a culture of safety and trust. We can point to tragic cases where a background screen missed a criminal history due to something as simple as altering a birthdate. Moreover, hiring is a time-sensitive proposition. Incomplete or incorrect candidate data can result in delays or the need to re-run a background check—assuming it's even caught.
People sometimes change their names informally — using a middle name in place of their first name, or hyphenating their last name after a marriage, for example. They don't, however, always formalise the name change. This can lead to variations that could cause missed records in a background screen. By optimising the hiring workflow with digitally enabled identity verification, you can keep pace with hiring demands and still be confident that you're protecting your employees, clients, and company's reputation with smart hiring practices.
Reason #2: Automated Candidate Data Collection Removes Friction from the Process
It might seem like adding an additional identity verification step to the candidate engagement process would increase friction and turnaround time, but this isn't necessarily the case. By automating candidate data collection and doing it as early as possible in the hiring process, candidates don't need to type in the same information time and time again throughout the screening and onboarding process. And capturing it automatically versus relying on typing minimises errors and time-consuming reentry.
A very real example for many is the widely reviled practice of forcing candidates to re-enter resume information after uploading their resume. It's redundant, unnecessarily labor-intensive, and error-prone. This data should simply be extracted from the source document. The same applies to the rest of the hiring process. Automating data entry can eliminate the need for candidates to provide identity information every step of the way, thus reducing friction and redundancy in hiring.
And when identity verification tools cross-verify candidate identity information against reliable sources – such as government-issued IDs, telecom records, or credit bureaus – you can rest assured that the candidate data used in the screening process is reliable.
Reason #3: Optimising Workflows Means a Better Experience All-Around
When there are fewer data collection points in the hiring process, and when candidates can get through screening and onboarding faster, you can hire faster. An optimised workflow where verified candidate information feeds into the background check, Social Security number trace, and I-9 process, create a streamlined experience.
Many screening companies present Social Security number trace as a form of identity verification, but what it really does is produce an address history and aliases tied to an SSN, which is a critical component of a background screen but should not be confused with identity verification. In addition, organisations shouldn't rely on the I-9 process as their only identity verification method. Identity information used during the I-9 process may differ from the identity that a background check was conducted against.
By verifying identity at the onset and feeding this verified identity information into other hiring processes, you're creating a streamlined workflow from start to finish. Simply put, better data translates into reduced hiring friction and increased velocity.
Reason #4: A Streamlined Process Improves Productivity
When individuals at your organisation spend less time collecting and recollecting candidate information, they can spend more time on meaningful, profit-generating tasks, benefitting both them and the organisation.
Your background screening partner should collect, verify, and populate candidate identity data into your systems and minimise back and forth with candidates. With the inclusion of identity verification as part of your screening package, you'd be equipped to collect accurate candidate data upfront before the background check and feed this data into the background check and other downstream processes.
Reason #5: Deter and Detect Identity Fraud from the Get-Go
According to a recent Risk Based Security report, the total number of data records compromised in 2020 exceeded 37 billion, a 141% increase compared to 2019 and by far the most records exposed in a single year since they began reporting on data breach activity.[2]
Incredibly, this number does not include the nearly 50% of breaches (1,923 of 3,932 publicly reported breaches) that did not report the number of records compromised. With this explosive growth in exposed records, we can safely assume that many identities are at risk of exposure and theft.
Yet, many HR professionals and businesses may have a blind spot when it comes to identity fraud. A Sterling survey of HR professionals early last year found that nearly one in five organisations has experienced candidate or employee identity fraud, and the identity fraud threat has only continued to grow since then.[3]
Verifying identity is a powerful tool that employers can use to verify that their candidates and workers are, in fact, who they claim to be, and that fraudulent data is not being used during the hiring and onboarding process.
How to Verify Identity
The past year has reduced any hesitancy organisations had for adopting digital solutions, which holds true for HR departments and recruitment agencies. Comparing a driver's license to a candidate during a face-to-face meeting is relatively easy, but a remote hiring world has forced us to reconsider handling identity verification. What does a fast, effective digital identity verification process look like?
Multiple, linked identity verification methods mean you can right-size the identity verification process to meet varying standards based on the roles being filled or other factors. This leads to success should one method not work for a given candidate. Verification methods to look for include:
Telecom and Device Verification: This process leverages the SIM card in a candidate's mobile device to confirm the account, and device location is associated with that person. It's typically very fast, easy, and reliable for the majority of candidates.
Document Verification: Old school meets new school: A scanned document is reviewed using artificial intelligence to verify the document's authenticity. Completed with a smartphone, this method is also typically fast and easy.
Facial Recognition with Biometric Matching: We're living in the age of the selfie, so why not make the most of it for identity verification? Advanced machine learning technologies can match a driver's license photo to a picture supplied by the candidate. Again, fast and easy.
Social Security Number Verification: Check a candidate's SSN and other identifying information against credit bureaus.
Live Video Chat ID Proofing: Candidates can complete identity proofing via a live video chat. While rarely needed, this can prove invaluable for ensuring that the small percentage of candidates unable to prove their identity via other methods have a path forward.
To understand your background screening provider's identity verification capabilities, start by asking the following questions:
What identity verification tools are available?
Is the information used during the background check verified?
How does identity information flow through the hiring process?
---
Sterling offers a suite of powerful identity verification services, easily configured to meet your specific business needs. Learn more about Sterling Identity Verification.
About Taylor Liggett
Taylor Liggett is the General Manager of Sterling Identity. Taylor joined Sterling in 2016 as Vice President of Business Development, where he oversaw sales, led numerous strategic growth initiatives, and cultivated key partnerships. With more than a decade of domestic and international experience in background screening, identity, and biometrics, he brings a unique perspective to the emerging and rapidly evolving identity business.
The information contained herein is for informational purposes only. Sterling is not a law firm, and none of the information contained in this notice is intended as legal advice. Clients are encouraged to consult with their legal counsel about the impacts of any requirements. This and other important information can be found on the Sterling website at sterlingcheck.com.
Subscribe to the Recruitment Blog
Subscribe for trends, tips, and insights delivered straight to your inbox.