The fastest way to create stunning candidate submissions with Bullhorn
Watch the demo video and see for yourself how forward thinking Bullhorn customers like Pride Staff, Procom or Spinks use Candidately to create stunning candidate submissions right from a job in Bullhorn.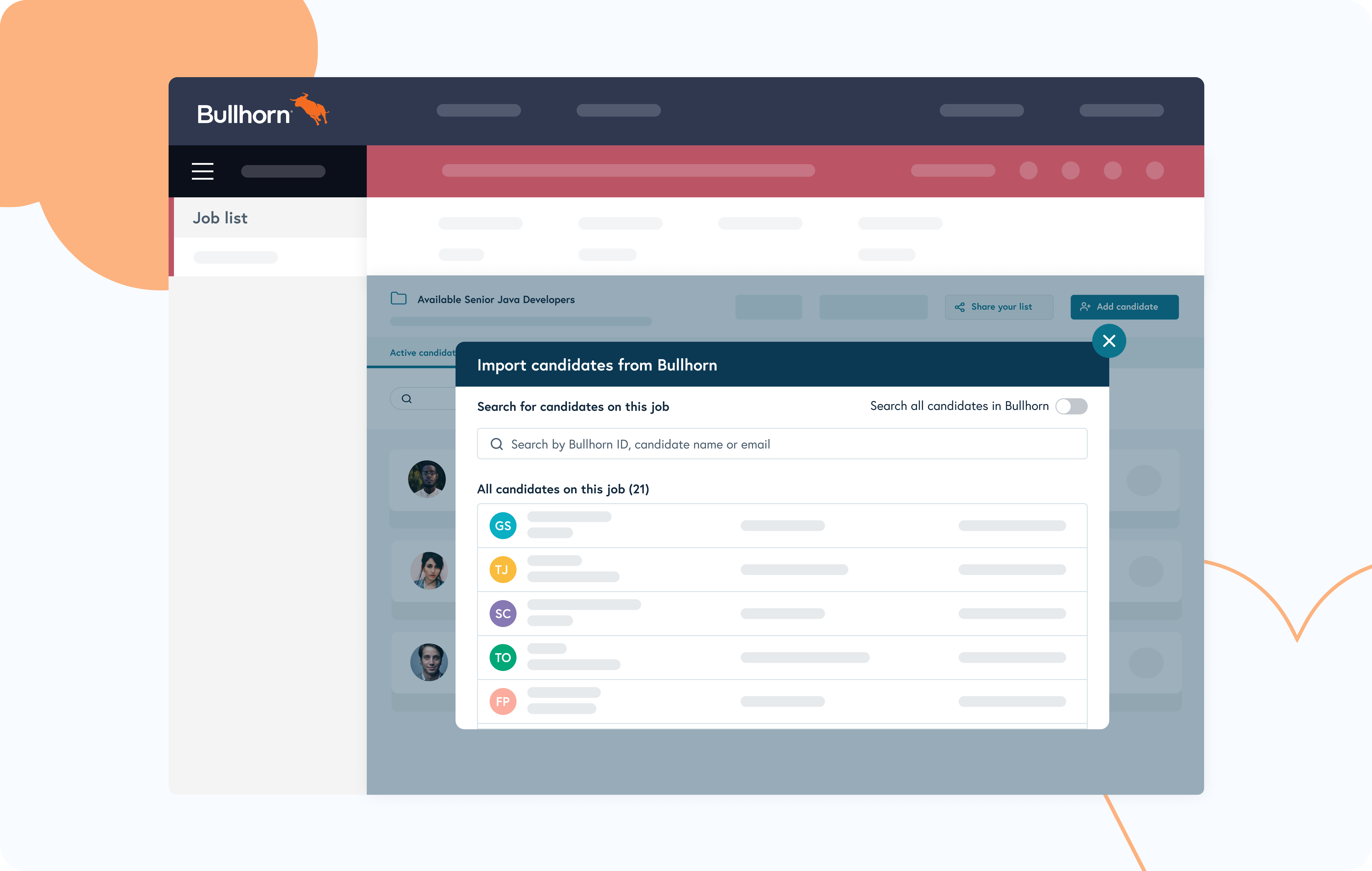 Say goodbye to emails and attachments
Give your recruiters and account managers a better way to collaborate on candidate submittals. Submit candidates to your clients right from within Bullhorn. Keep recruiters and account managers in the loop with live notifications and automatically log the candidate's submission status back to Bullhorn.
Your submissions never looked so good
Through a simple link your clients can access candidate submissions right away. No signup or password required.
All the candidate data your clients want to see in one place. Add documents, skill assessments, video interviews, social profiles, ratings and more. Help your clients make more informed decisions faster.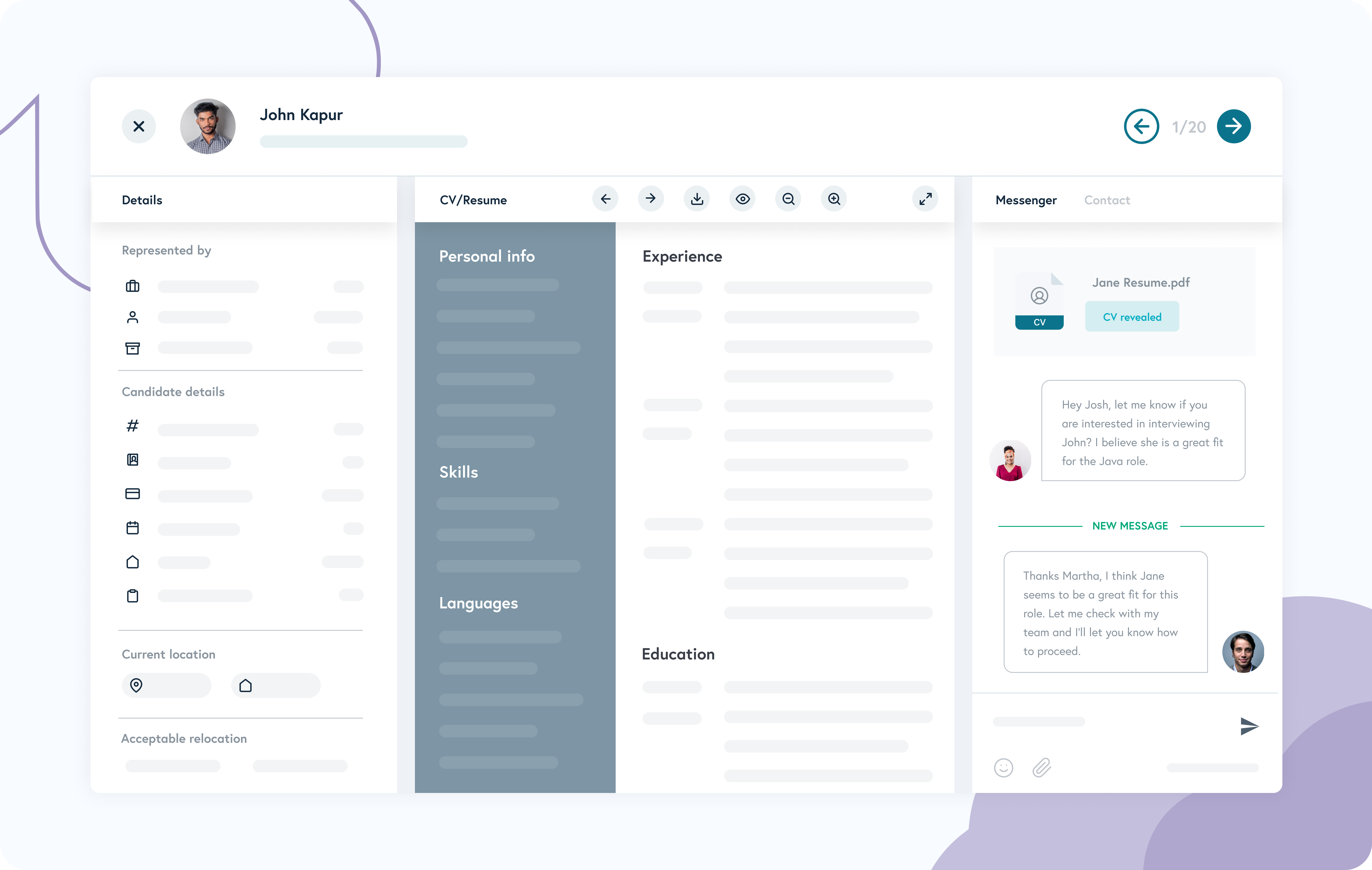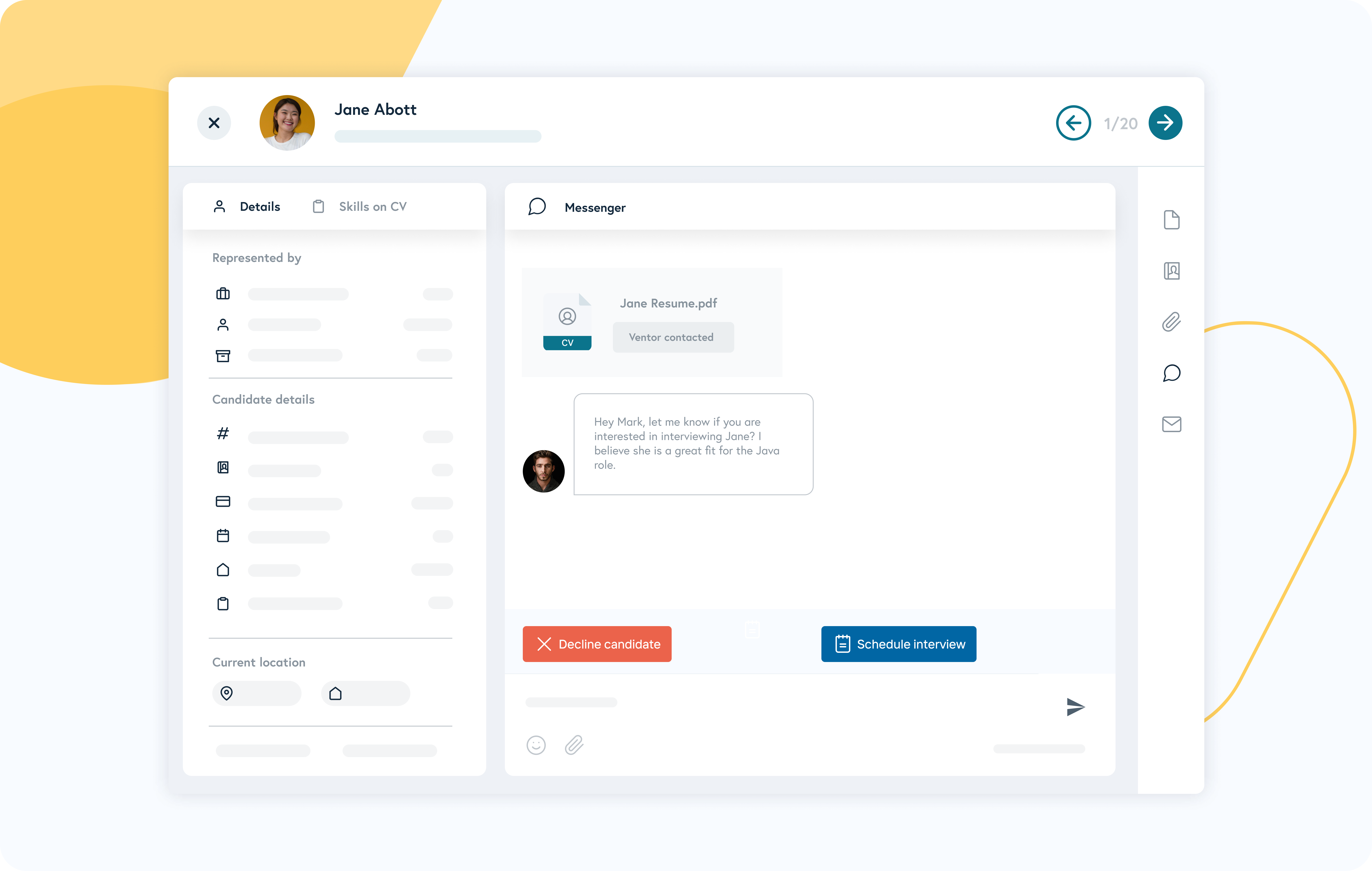 50% faster client feedback and instant insights
A live chat gives your clients a simpler and faster way to provide feedback. Let clients request interviews, send you a quick note or forward your submission to their team with the click of a button.
Ever wondered if clients opened your submissions or how long they have viewed them. Get instant alerts delivered right to your mailbox with everything you need to act fast.
Put your brand forward
Stand out from your competitors and delight your customers with beautifully branded candidate submissions. Add a custom header, your logo, your favicon, adjust color codes, host links on your own custom URL. Make the look and feel of your candidate submissions all yours.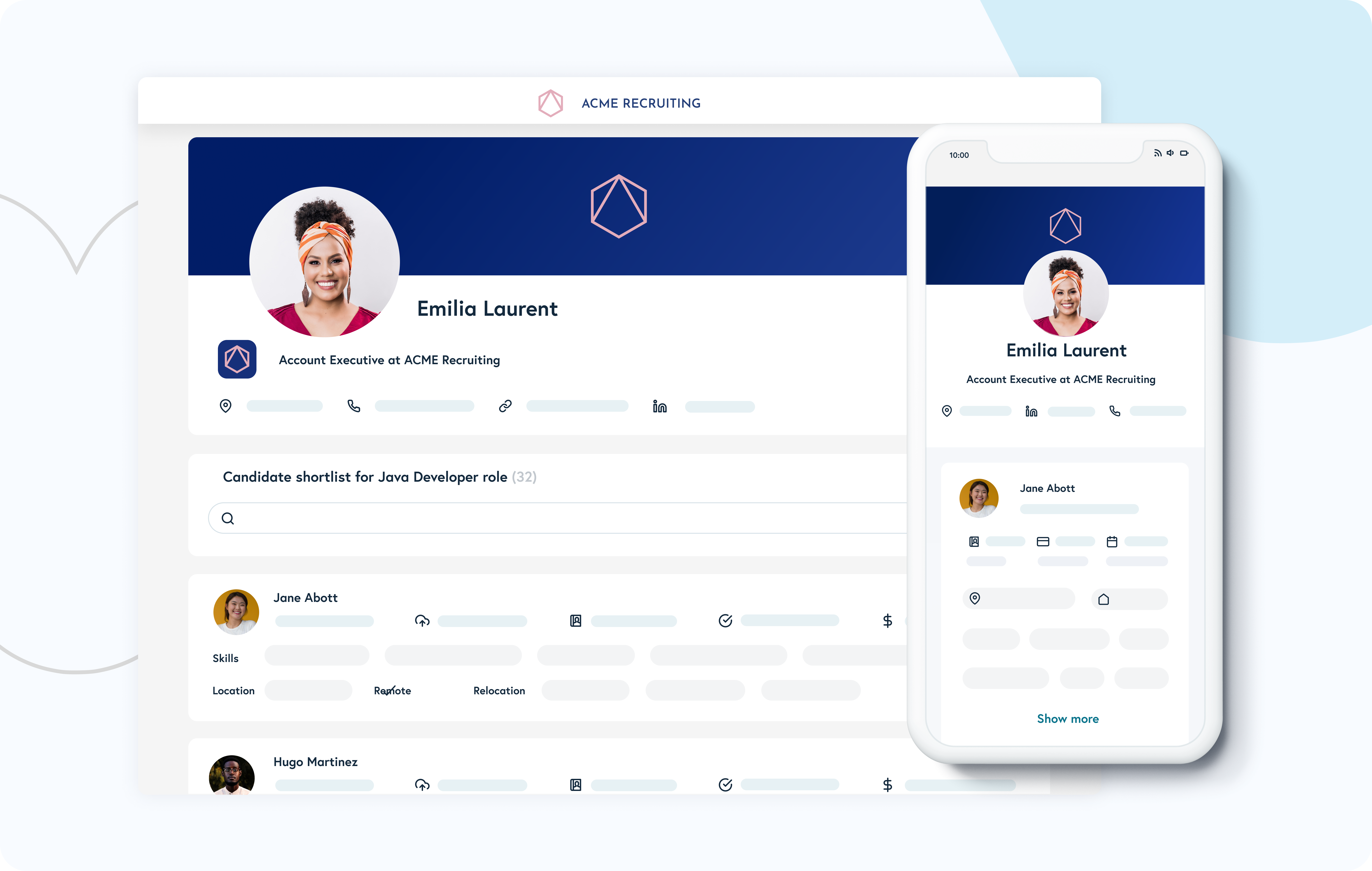 Candidate.ly is a Bullhorn Ventures portfolio company
"Candidately is one of Bullhorn Ventures' first investments, and we are very excited to help accelerate the company's growth in our ecosystem. Candidately has shown strong traction and customer adoption after being part of the Bullhorn Marketplace for only 6 months, which is a sign for us that the market is ready for a product like Candidately."
Nina Eigerman
SVP Alliances and Business Development at Bullhorn.