Bullhorn Acquires Sirenum to Bolster Bullhorn for Salesforce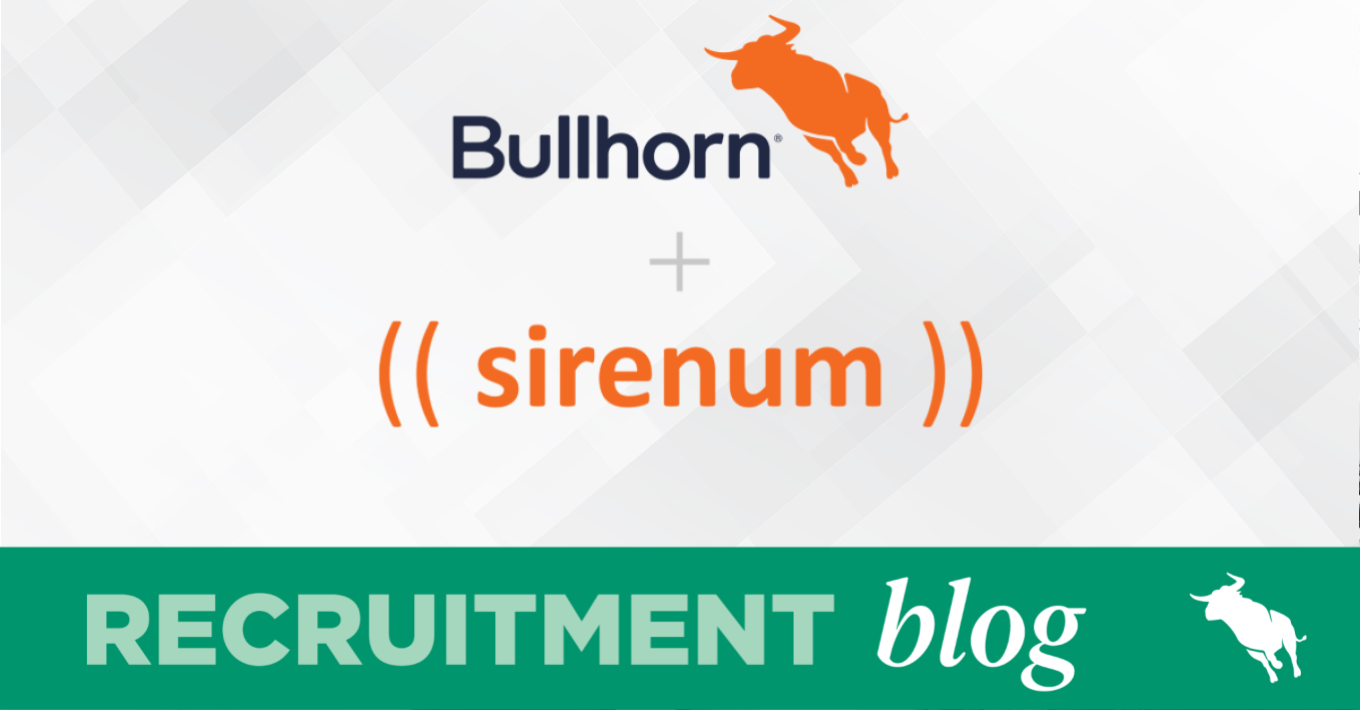 I am excited to announce that Bullhorn has acquired Sirenum, a leading provider of shift scheduling and workforce management solutions particularly popular amongst European staffing and recruitment agencies who use Salesforce to run their businesses. Sirenum's suite of solutions encompasses scheduling and shift management, compliance in complex regulatory environments, and optimisation for workforce deployment. Nearly 500,000 workers currently use the Sirenum mobile app, and the company processes more than 300,000 shifts per month.
Reflecting on our product portfolio, we started with Professional Staffing and permanent placement. Our portfolio later even expanded to include Executive Search. And finally, with the acquisition of Sirenum, we take on one of the most challenging parts – managing assignments that are not years in duration – but hours. Together, we are solving the most operationally complex staffing-related challenges to enable firms with the broadest set of service offerings — all on the Salesforce platform.
Since 2013, I've watched with interest as Sirenum founders Benjamin Rubin and Josh Pines built a bold and successful business anticipating the need to provide workforce management solutions tailored to those workers whose roles are most difficult to schedule and manage those workers providing the service backbone of our economy. Like so many founders, these challenges were experienced firsthand by Benjamin in running his own staffing business. By providing a solution that has enabled hundreds of thousands of workers to manage elements of their work-life easily and autonomously, Sirenum has made a major impact on promoting candidate experience – a mission that Bullhorn shares and values deeply.
While the past year has been one of the most challenging of our lifetimes, we as a company have remained committed to helping our recruitment firm customers accelerate their path to digital transformation and harness the power of technology to be a great equaliser and enabler of human potential. We are deeply committed to empowering staffing and recruitment firms to deliver increasing value in the face of changing labor market dynamics, expanding client expectations, and increasingly serious threats of disruption from competitors. We firmly believe that the best way for our customers to serve as the trusted matchmakers in the labor market and prosper into the future is by embracing automation and candidate self-service solutions. Our acquisition of Sirenum is yet another strategic investment in these areas of focus.
Staffing and recruitment firms know that the digital economy has not only changed the way we look for work – it has changed work itself.  In addition to growing pressure from online staffing platforms that would seek to disintermediate the agency staffing dynamic with buyers of labor, recruitment firms are also facing major challenges associated with managing their workforce at scale as shift-based work becomes increasingly popular.  We have already addressed this for users of our Bullhorn platform with the recent launch of Bullhorn Connect. For our many customers using the Salesforce platform around the world, we were determined to provide a purpose-built, proven shift scheduling and workforce management solution tailored to their unique needs. With the acquisition of Sirenum, Bullhorn for Salesforce customers can leverage complex shift management and workforce management solutions in order to grow and scale their businesses.
This is fantastic news for Sirenum customers as well, who will now have access to Bullhorn's global reach, technical scale, extensive support team, organisational maturity, and ecosystem of innovation. While it's no secret that we are an acquisitive company continually looking for new investments that will unlock value for our customers and prospects, the benefit of this deep experience in integrating best-of-breed companies into our family is that we can amplify their missions and get their solutions into more hands faster. I know this is deeply important to the founders of Sirenum, as it is to us.
We're so pleased to welcome members of the Sirenum team into our Bullhorn family, including co-founder Josh Pines, who will be joining the Bullhorn leadership team as Vice President, International Alliances to drive success for Sirenum and Bullhorn for Salesforce customers now and into the future. Hagai Shatz will continue to lead the Sirenum engineering team. Nick Gibson joins us to direct our Professional Services team members in making our product real for our customers. We have shared goals and desires to be great guides to our customers around the world and to help them transform their businesses for a new era of work and work life.
To our customers, partners, employees new and old, and friends, thank you!
– Jonathan Novich, SVP Product, Salesforce
Subscribe to the Recruitment Blog
Subscribe for trends, tips, and insights delivered straight to your inbox.