How Can Automation Maximise Your Rebound from COVID-19?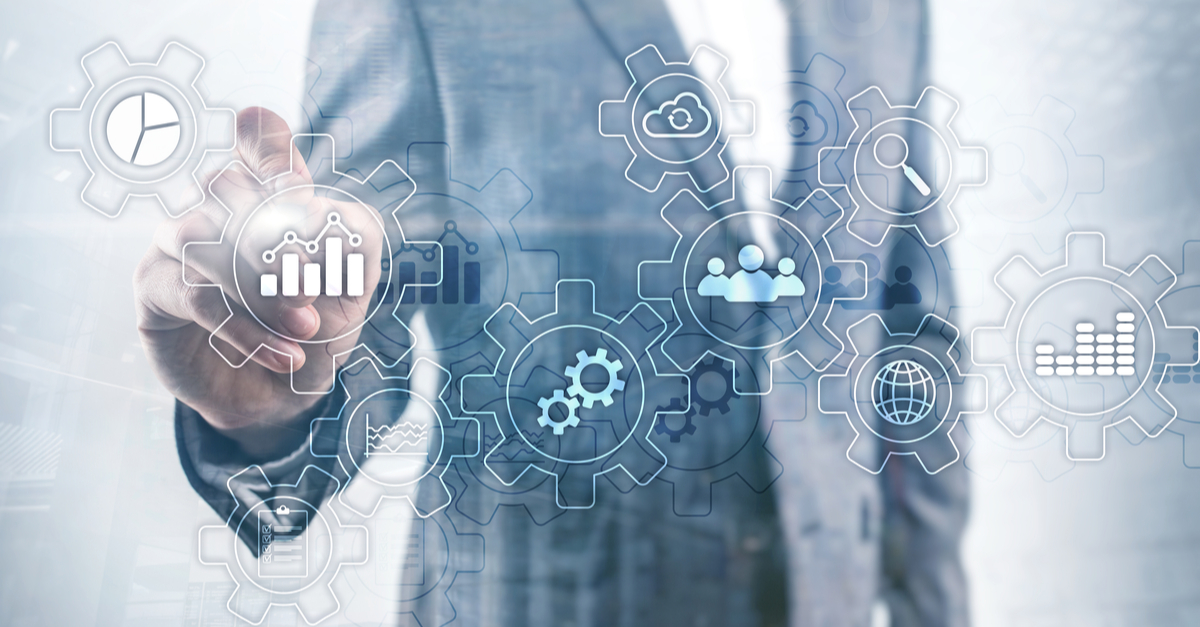 As the UK heads back to work, furlough unwinds, and talk turns to the 'new normal', recruitment businesses everywhere are finding themselves in a reflective mood. However, this isn't simply navel-gazing. Solutions, decisions, and structures that worked in March 2020 no longer serve the way a business looks in July 2020. The pace of change has been, at times, mind-boggling, and many decision-makers, from ground floor to C-Suite, have found themselves seeking answers to questions hitherto unposed. 
At Bullhorn, we believe that three questions lie at the heart of success in the new world, and that uncovering the answers to these will naturally lead you on a path to growth. We also believe we have solutions that, whatever your answers, can drive you ahead of your competition. 
Before we address the solution, however, let's pose the questions:
Technology 
What technologies have you already invested in to help address the challenges of managing a remote workforce?
The Future
What new challenges do you foresee in the next couple of months in managing a remote workforce? 
Decisions 
What decisions do you need to make now that will pay dividends in addressing both your people and technology challenges in the medium term?
To help you frame your thinking, here's what you and your competitors told us about post COVID priorities when we recently polled over 800 decision-makers in our recent COVID-19 impact survey: Candidate engagement and client relationship management came in overwhelmingly as the two highest priorities for recruitment firms during the remainder of 2020 ahead of previously cited priorities such as managing cash flow and marketing.
This is notable because speculation that high unemployment would cause agencies to focus less on the importance of candidate engagement wasn't borne out in the data. And this is despite the fact that the talent shortage went from the number one challenge for firms earlier in the year to no longer registering in the top five.
Given that context, it's highly likely that somewhere in your answers to those key questions lie a combination of the following challenges: 
How can you ensure your ATS/CRM is working as the beating heart of your business and primed for growth? 

How can you balance financial pressures with the need to demonstrate an even larger ROI on technology investments? 

How do you balance the quicksand-like nature of changing workforce locations with the need to stay on top of your numbers? 
Whether we just hit the nail on the head, or you have others in mind, we know that Bullhorn, with our range of automation solutions that take the busywork out of recruitment, has an answer that can help. Whether you've identified a need to drive deeper candidate and client engagement to strengthen relationships, a focus on your database quality to ensure your ATS is working for you, or the ever-growing trend of working roles with VMS job portals, we're seeing that clients who embrace automation are maximising their rebound
The path ahead 
When you were considering the decisions that would assist you with future challenges, automation is a pivotal enabler for the AI future. Somewhere in the not-too distant past, you started a journey of digitisation: getting your teams on one platform, one single source of truth that allowed you to collaborate and drive efficiencies across the entire recruitment workflow. Automation is the next step in that journey. 
With automation solutions, organisations can avoid the pitfalls of manual data entry, improve essential business KPIs (submission rates, fill ratios, MSP SLAs, etc.), but most importantly, make strategic business decisions based on data insights rather than "gut feel". Also, automation paves the road for AI, which will be transformative for your entire business. While today we're seeing impacts on front office activities, specifically recruiter and sales productivity but also client and candidate relationships, the innovation of the future will dramatically impact middle and back-office functions and your bottom line as a result.
The immediate impact of automation
It's not all future gains, however. We like to look at the automation impact through this lens: productivity, experience, data health all work together and the interaction of all three creates both an immediate impact on the bottom line and an organisation that is built for the future. Imagine a world where you have: 
An enhanced candidate experience – happier candidates work with you again and refer their friends. 

A superior client experience  – they have more opportunities to give feedback, but more importantly, their roles are filled faster

More productive recruiters – you've taken away their busy work which leads to them having more time for building relationships 

Confident senior leadership – every candidate and client has a consistent (and high quality) experience 

Consistent processes – mimic tasks and workflows that the best recruiters have always done to mitigate much of the uncertainty of the changing working environment and legislative landscape
Automation solutions from Bullhorn can deliver all of those nirvana-like experiences. 
Show me the money
Still not convinced? We're happy to outline real results that our clients have seen to enable you to forecast the financial impact across your organisation: 
87.5% is the average percentage of un-engaged candidates a firm may have 

59% is the average percentage of inaccurate data we find at large automation customers before we started working with them  

2.55 hours is the calculated average we save each recruiter per day in busywork (admin work for the UK), assuming 2 mins per action for every action

we automate

 

Adding automation to your existing Bullhorn platform has been proven to deliver on average 13% more jobs added, 15% more submissions, and 12% more job placements 
Why now? 
Jobs and placements are on the uptick, so now is the ideal time to optimise before activity levels reach their previous heights. Plus, the industry is still relatively early in the adoption curve for this kind of technology. 
The good news? This isn't new, and you wouldn't be the first. The technology is mature enough for even the largest of organisations, and common best practices have been established. The better news? It hasn't yet reached full market saturation and you have a significant opportunity to gain competitive advantage. Who doesn't want to get one step ahead of their competitors and come out of a difficult time ahead of the game? 
We've outlined a compelling case for why the time is now to ensure you have a solid automation strategy in place and that you're maximising its impact in the post COVID-19 world. If you have questions or simply want to learn more about how we're making this a reality for our clients, visit this page.
Subscribe to the Recruitment Blog
Subscribe for trends, tips, and insights delivered straight to your inbox.