Recruitment Experts You Should Follow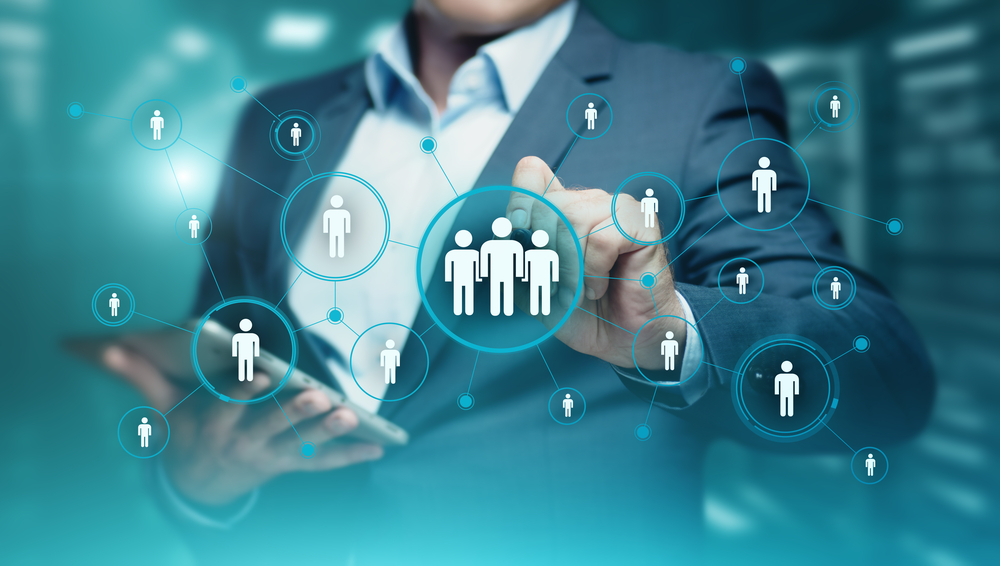 Every recruitment professional knows that relationships are the core of our industry. And in the current trying times we believe even more so that the power of the community will help us all emerge stronger. Thankfully, the industry is filled to the brim with knowledgeable thinkers, experts, and journalists that can help you to stay educated, up-to-date, and sane.  
In the principle of helping us all, we thought we would collate as many as possible to assist anyone who needs these. We'll update this list regularly, so if you have a suggestion for a resource that should be featured please email laura.hillier@bullhorn.com and we'll consider it for inclusion. 
TRN
Who they are: The Recruitment Network lives up to their goal of being 'the ultimate support club for recruitment business leaders and CEOs. 
Why to follow them: James Osborne, Chairman of the Recruitment Network, is a master at delivering up-to-the-minute news, views and assistance to the recruitment community. If you don't already know his work, you should. Additionally, TRN World, an online platform for recruitment professionals, is  free to join.
REC
Who they are: The Recruitment and Employment Confederation is a not-for-profit organisation governed by a council of elected recruitment directors representing the REC's member businesses, and up to seven individual directors representing the Institute of Recruitment Professionals. 
Why to follow them: The REC provides recruitment businesses with a wide range of training, legal, business and accreditation services. Follow them here to stay up-to-date on the latest news and resources.
APSCo
Who they are: the Association of Professional Staffing Companies is the international trade body for the professional recruitment sector and was formed to represent and support recruitment firms engaged in the acquisition of professional talent on behalf of their clients.
Why to follow them: They are the only professional staffing focused trade body and have international reach. Follow them here for the latest news 
HOXO
Who they are: HOXO is an inbound marketing agency committed to connecting marketing and sales teams within recruitment agencies globally. They're on a mission to help 1,000 agencies by 2025. 
Why to follow them: Sean presents up to the minute commentary in his unique style and in refreshingly different format in The RAG Report on YouTube. Subscribe here  
SIA
Who they are: SIA (Staffing Industry Analysts) is a global advisor on recruitment and workforce solutions. They share daily news updates with their subscribers as well as original research on everything from recruitment revenue to internal staff satisfaction.
Why to follow them: Following SIA is a fantastic way to stay up-to-date on global recruitment news, as they share stories from every region. Their prolific original research is a great tool for informing your business decisions or follow them here for the latest news.
OTHER
Marcia Goddard 
Who she is: Marcia is a massively respected neuropsychologist leveraging her understanding of the brain to help recruitment professionals. She received her master's degree cum laude at Leiden University in 2012, and her PhD in social neuroscience in 2015.
Why to follow them: Her goal is to build bridges between business and science and in the current climate she's an expert on the mental impact of stress and change. Follow her here for the latest in how to tackle the mental health issues created by the outbreak (and watch out for our upcoming webinar!) 
Recruiting Gym 
Who they are: The goal of  Recruiting Gym is to redefine how recruiters and recruiting leaders learn and train to succeed. They provide structured training,  ongoing professional development, peer–to–peer support, and on demand access to industry leading coaches.
Why to follow them:  Alex Moyle facilitates a daily stand up at 9am GMT to help the worlds Recruiters adjust to the new normal. Recordings available at https://recruitinggym.com  If you have any difficulties signing-up, please contact Georgie on georgie@recruitinggym.com. 
Louise Triance & Clair Bush 
Who they are: Louise and Clair are veterans of the recruitment industry with a unique network of relationships that they leverage to deliver relevant and interesting content 
Why to follow them: Their Working Lunch webinars now run at 1pm daily and are an up-to-the-minute look at the issues and personalities in the industry. Register here.  
The Recruitment Rollercoaster Podcast 
Who they are: Longstanding producers of one of the most popular recruitment podcasts covering hints, tips, issues. They're not afraid to tackle failures. 
Why to follow them: Hishem Azzouz facilitates real and honest conversations with recruitment professionals from around the globe. Listen here and connect with him here. 
You can also subscribe to our blogs here for news, updates, and advice. And please stay safe, sane and healthy. 
Subscribe to the Recruitment Blog
Subscribe for trends, tips, and insights delivered straight to your inbox.