Takeaways from a Career in Salesforce-Based Recruitment Technology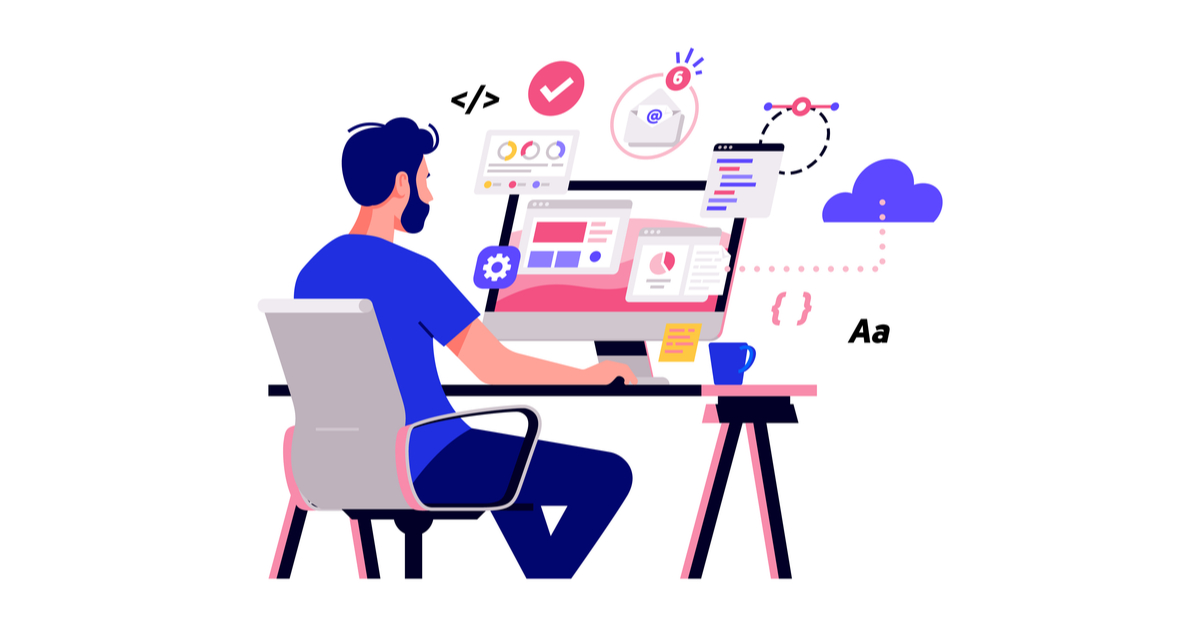 As 2020 shambles to a close, now is a good time to prepare for the challenges and opportunities that await staffing and recruitment companies in the year ahead.
I've spent the majority of my professional life building, selling, and delivering recruitment technology on the Salesforce.com platform. Here are some of the top takeaways I've learned from a decade and a half of experience at Jobscience and Bullhorn—the relationships and lessons that have influenced and informed how I help recruitment businesses succeed today with Salesforce-based recruitment technology.
The Benefits of an MVP Approach
When I first started marketing and selling our applications on Salesforce.com, I learned the MVP (minimum viable product) approach. This focused on a product into the hands of users quickly and generating speed to value.
The force.com platform is so extensible, configurable, and powerful—even over a decade ago—that it lends itself perfectly to this approach. Even a relatively non-technical beginner like me could rapidly iterate over our packaged solutions, demonstrate, and deliver working POCs to customers.  These engagements created some of my most important learning experiences and some of the most lasting relationships and influences. 
I had no prior experience with recruiters or the world of human resources, but I quickly became immersed in their day-to-day challenges and priorities. When you partner with a customer, you shadow them, interview them, understand what they love (and hate) about their job, and what they most need out of a system. This is how I learned about their world to help deliver a great solution they would actually use! 
These experiences informed my career as a consultant. Working on the force.com platform provided the opportunity to rapidly design, develop, and deliver real-world solutions and see how they turn out in real-time.
Your Customer Is Your Partner
I draw on those experiences now with Bullhorn to deliver our force.com offerings. Every project starts with a partnership between you and your customer; it is crucial to connect with your customer and creatively address their needs. Working with the world's leading recruitment brands means the projects are more ambitious: they span multiple countries, cultures, lines of business, and processes.  But in this new era, this type of engagement still drives me to deliver great work for our customers.
The Recipe for a Successful Salesforce Implementation
In my career, I've also learned what makes an implementation work and what makes it go off the rails. The key is to balance the benefits of a delivery model that includes the core Salesforce.com platform with a powerful packaged application with extensibility. This requires the right blend of additional technology partners (e.g., document management, shift management.)  
Over the years, I've come to learn what core ingredients produce the best implementations. As a business looking to begin implementation, you need:
A clear vision of what success looks like to you and what you need to accomplish that goal.

Buy-in from the business and strong executive sponsorship to ensure adoption

A partner that acknowledges your unique voice and keeps the project on track.
A Strong Salesforce Partnership Benefits the Customer
Finally, my partnership with Salesforce.com itself has been critical every step of the way in my career in recruitment technology. They paved the way for Jobscience in '07 with the launch of the AppExchange and all of the tools and support that enabled the concept of "platform-as-a-service" to become a reality. 
When I worked at Jobscience, we lived this mentality. We bet the business on it, and we asked our customers to join us on the journey every day. This relationship with Salesforce.com was fundamental to our success. They've been a consistent, supportive, and trustworthy technology business partner for the 14 years I've worked with them.
Through the AppExchange, and the surge in both Salesforce.com independent software vendors (ISVs) in the CRM space, we partnered with the ISV community to expand the offering of what a customer could "build" for their recruitment organisation. This growing network of applications, brought together on the force.com platform, with our traditional applicant tracking system as the front office hub, meant that an enterprise could truly start to conceive of delivering a unified solution on a single technology platform. Of course, even with a menu of integrated & native applications, there was still a key component left that truly made this strategy work for our enterprise clients: the customer voice and the user experience. 
This is why I believe the force.com-based solutions and a consultative, customer-engagement focused model has endured and been largely successful. 
This model will continue to reap the rewards for these partnerships, as so many in the recruitment space are on the front-lines of a recovering and evolving economy in 2021. I know that I'm inspired to help them get there.
---
Subscribe to the Recruitment Blog
Subscribe for trends, tips, and insights delivered straight to your inbox.