The Great Return: Legal Considerations of the Return From Furlough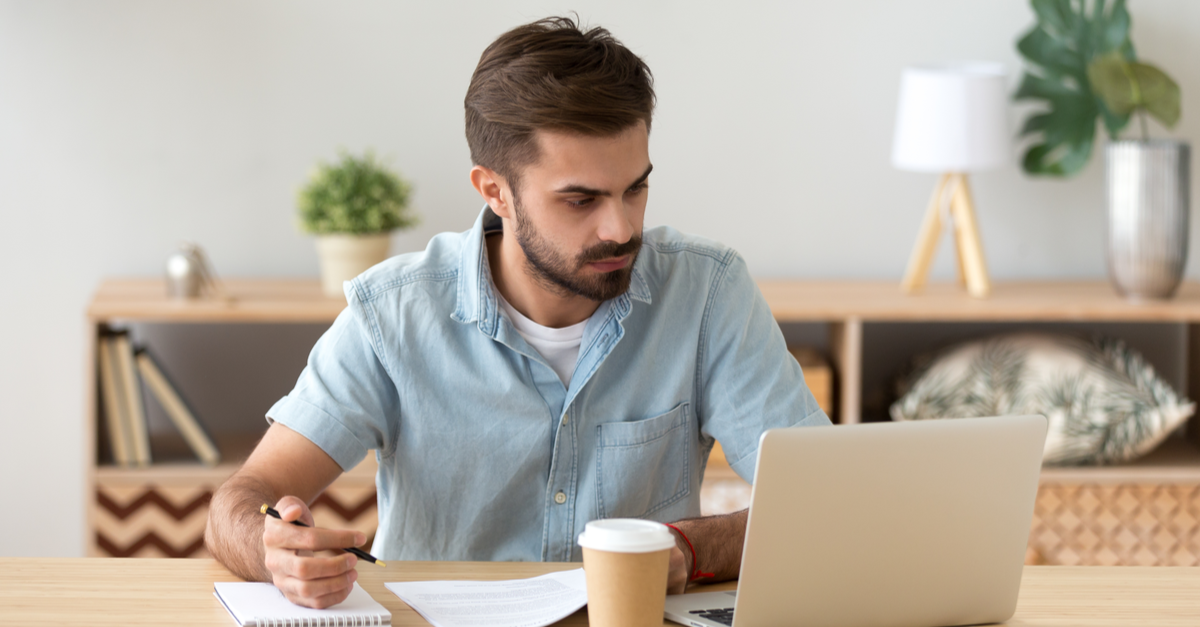 The 'new normal' and the rapidly changing but still  'hesitant return' has many of us considering how best to bring furloughed workers back into the business. 
We've written a two-part series of tips covering some of the considerations that might be top of mind right now and the questions to ask yourself as you go through the planning and process of bringing furloughed employees back. This part considers some of the legal considerations – a summary of the legislative impacts and challenges that might lie ahead and how you can best navigate through them. We've produced it in partnership with the learned team at APSCo (and their legal advisors Squire, Patton Boggs) and would strongly encourage you to check out their resources if you aren't already a member. 
To read part one, where we discuss cultural considerations of the return to work, click here.
1. Health and Safety
Ensuring that the business operations resume safely and effectively will take practical planning. The Government has issued guidance for a variety of workplace settings which are likely to evolve over time. 
Top Tip: Make sure you save a copy of the guidance which you are relying upon as a PDF when you complete your risk assessment as new versions appear on gov.uk overwriting previous guidance.
As of 12 May, government guidance is that people should avoid using public transport unless it is absolutely necessary and that individuals continue to work from home. This means that employers, particularly with work locations in urban areas, should not expect people to return to work unless they are unable to work from home. 
Considerations with respect to your workplace must include: 
Undertaking any checks required to reopen work locations such as electricity, air conditioning/heating systems, fresh water, and fire safety or checking to ensure your landlord is doing so; 

Ensuring your cleaning contractors are able to deep clean to the extent required under COVID-19 guidance, in addition to modifying your terms and Service Level Agreement with them and other facilities' maintenance suppliers if required; 

Complying with social distancing measures by moving/separating desks or equipment within the workplace. When entering and leaving, keeping two metres apart as much as possible, and working side-by-side or facing away from each other rather than face-to-face, if possible;

Installing more partitions or screens; 

Securing adequate supplies of cleaning materials, hand wash and hand sanitising gel; 

Communicating personal hygiene requirements clearly (e.g. posters in communal areas) and frequently; people should be advised to wash their hands with soap and water for 20 seconds or more at the beginning and end of every break when they arrive at work and before they leave; 

Considering supply of/use of face coverings; these are not required by law but recommended in enclosed spaces where it is not possible to exercise social distancing e.g. on public transport, in shops;

Staggering hours or operating non-overlapping shifts (by time or working spaces) to minimise the risk of infection at or on the way to work;

Limiting the use of and access to communal areas; 

Issuing frequent refresher guidance to staff on government recommendations, COVID-19 symptoms, and the conduct you expect within the workplace;

Ensuring all in the workforce and new starters and contractors undertake an induction on your COVID-19 policies and procedures and in particular, the process for reporting COVID-19 symptoms, ideally on their first day. 
While this is a short summary, it's critical to research and follow the government guidance relevant to your particular work setting. If you are unable to follow the guidance, then you need to be able to articulate 'why not' in writing and document any actions you will take in mitigation. 
2. Legal obligations 
Employers and occupiers have a duty to ensure the health and safety of their employees and nonemployees (contractors, members of the public etc.) so far as is reasonably practicable. This means if you have contractors on site, you must include their needs in your risk assessment. Likewise, your clients must take their obligations towards agency workers and contractors into account when undertaking their risk assessments.
This is an employer/occupier-specific question, in that what is practicable for one might not be so for the other. As a result, the guidance must not be seen as comprehensive – there may be parts of it with which the employer cannot comply, in which case a failure to observe them fully (though requiring a good explanation) will not necessarily be a breach of health and safety rules, provided that the employer has taken steps to mitigate the risk through other means. Equally, whilst compliance with government guidance is basic evidence of compliance, employers should continue to think about whether any additional steps or precautions would be appropriate in their premises to reduce the risk. 
Employers should carry out risk assessments, document new considerations, and then implement reasonably practicable control measures to mitigate the COVID-19 hazard. You need to keep up to date with changing guidance as the global understanding of the transmission of COVID-19 increases. For example, in the future, the government may advise individuals to take their own temperature before travelling to work and those with a high reading will be expected to stay at home. The employer may (although it is not legally required) carry out temperature checks with the employee's permission. This practice is already happening in workplaces such as food production and packing sites. If the employee refuses, it could result in disciplinary proceedings. Employers should ensure that they have people in place who are both:
Qualified to carry out the tests and take any necessary steps arising from the results, and

Are appropriately trained on the confidentiality, personal data, and privacy aspects of collecting that information.
Those employees displaying a fever should be sent home immediately and you should disinfect surfaces they arelikely to have been in touch with in the last 72 hours. If the employer wishes for their employees to work from home for a longer period of time, a risk assessment should be carried out covering the work activities employees are carrying out at home and ensuring that appropriate measures are taken to reduce any associated risks. This can be in writing or by telephone. 
Note that the primary obligation to maintain a physically safe working environment strictly only applies to premises under the employer's control, which will not include the employee's front room or a kitchen table, but that the employer remains responsible for ensuring that the equipment being used by the employee (if not their own) is safe for the purpose and that employees are fully trained on how to use it. 
Employees are under a legal obligation to cooperate with their employer and other duty holders to enable them to comply with health and safety legislation. Employees owe statutory duties (1) to take reasonable care for the health and safety of themselves and of other persons who may be affected by their acts or omissions at work and (2) to cooperate with the employer on health and safety matters. It is strictly a criminal offense for employees to breach these duties.
Top Tip: Conducting a risk assessment will help satisfy the overriding employers' duty to take all reasonably practicable steps to protect employees' health and safety extends to arrangements for the employee's "welfare" at work, which includes the possible adverse impacts on their mental health of extended isolation from colleagues. 
3. Travel 
Travelling to work is a safety issue for many employers with work locations in urban areas. The government has issued guidance on safer travel for passengers which can be found here. This should be highlighted to your workforce. You are not responsible for your workforce during their journeys but transport must be a consideration in your decision-making about where and when your people should work. 
Although provision and use of face masks is not mandatory, you may choose to provide them to those coming to and from work on public transport or travelling between locations for work purposes. 
Top Tip: 
If you do provide facemasks or require employees to wear them, then you should provide guidance on how to use them. The government guidance on this can be found here. 
Consider these 3 key sets of legal considerations and you will set yourself up to be significantly more successful as the recruitment world starts to open up. 
 Here are some more resources that might be useful at this time: 
The

legal advice section

of the Apsco website contains the very latest updates as the landscape evolves 

The knowledge centre on

TRNWorld.com

has a wealth of useful information and actionable documents 

The

help centre

on Bullhorn.com can help you with the answers to many platform questions 
Don't forget to sign up for our webinar on 14th July with experts Tina Holt of JT HR Solutions and Tania Bowers from APSCo where they'll discuss the legal and cultural considerations of returning to work in greater detail.
Subscribe to the Recruitment Blog
Subscribe for trends, tips, and insights delivered straight to your inbox.