The Organisational Case for Diversity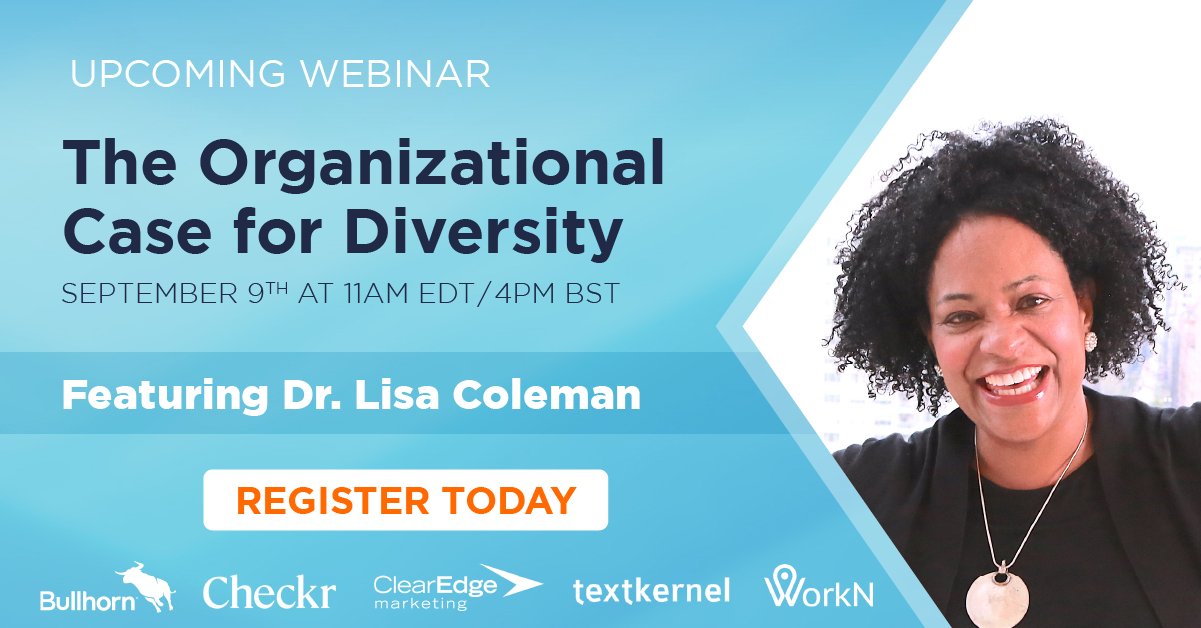 In our 2020 Global Recruitment Insights and Data report, we uncovered some painful industry truths: While most recruitment agencies (68% overall and 70% in North America specifically) have a woman in their C-suite, only 28% of firms have a person of color in their C-suite (and of those, only 5% are women of color). It's a problem at all levels of the industry, with only 16% of leaders and 30% of practitioners across the board being people of color.
Here at Bullhorn, in an effort to advance diversity, equity, and inclusion (DEI) in our organisation and in the technology industry, we have committed to taking a multi-pronged approach. We took a look at this in two different buckets – what can we do now and what can we do long-term.
In hopes of making an immediate impact, we launched a donation campaign for the NAACP. In 30 days, our employees contributed a total of $12,500, which Bullhorn is committed to matching. In addition, we have increased our investment in Employee Resource Groups and internal education and training.
We recognise that we have a global reach and with that, an opportunity to call on business leaders around the world to do their part to end racism and prejudice. Hiring practices are often the area where most organisations focus their initial efforts.
The Recruitment Innovation Exchange (RIX) has teamed up with several concerned companies wanting to educate and advocate on this critical issue: Bullhorn, Checkr, ClearEdge, Textkernel, and WorkN, to sponsor a frank and action-oriented discussion on race relations and how to advance DEI efforts both organisationally and in the staffing industry specifically.
Join us on Wednesday, September 9th at 4 PM BST for our webinar, "The Organisational Case for Diversity." This session will be the first of three "RIX on Race: DEI in Practice" sessions that will address the societal and organisational case for diversity, examine the business implications of DEI and how to actively craft corporate DEI programs, and finally, convene a panel of staffing industry leaders to discuss the practical lessons from the field on implementing DEI programs in recruitment.
"The Organisational Case for Diversity" will feature Dr. Lisa Coleman, Senior Vice President for Global Inclusion and Strategic Innovation at New York University, and formerly the Chief Diversity Officer at Harvard University and senior GID executive at Tufts University. This session will cover:
The societal factors that have brought us to this moment of reckoning and introspection
Actions of solidarity that allies can take to combat racism within a corporate lens that extends beyond mere platitudes
The reality of unconscious bias and how to address it
What defines "diversity"
The essential role of inclusion in propagating systemic change
Make sure to register today to reserve your spot!
Subscribe to the Customer Blog
Subscribe for trends, tips, and insights delivered straight to your inbox.