The Case for Recruitment Automation: Allen Recruitment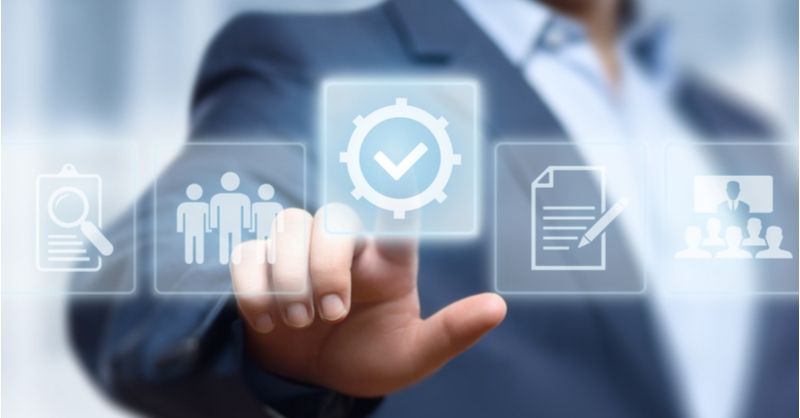 Are you thinking about investing in recruitment automation to streamline your business? Herefish by Bullhorn makes it easy for modern staffing firms to automate workflows, processes, and communication throughout the entire recruitment cycle. But don't take it from us—learn more from our clients who are using the software each and every day.
As a global recruitment industry leader specialising in tech and finance, Allen Recruitment has a long and storied history of innovation. Founded in 1998, they fast gained a reputation as a go-to talent supplier, consistently leaping the high hiring bars that the companies occupying these industries set.
Allen Recruitment had long since been reliant on Bullhorn for their CRM and cloud computing needs; "Everything we do has to be through Bullhorn. Bullhorn is our centerpiece," Cunningham says. But it was the addition of Herefish by Bullhorn in 2015 that proved the catalyst for incredible progress and growth. As Cunningham puts it, "Herefish completed the circle." But prior to adopting Herefish by Bullhorn for its recruitment automation needs, Allen Recruitment had room for improvement.
The challenge of missing tools
Email is the linchpin of any staffing CRM strategy, and while Bullhorn and third-party tools like Constant Contact had the capacity to send email, Allen Recruitment wanted to shift from one-off emails to calculated and consistent email contact.
"We realised that candidates are on a path, and a new job may not be high on their priority list when we choose to email or call them," explains Company Director, Brian Cunningham. By sending a once-off email, the chances of popping up in front of a candidate at the right time for them were minimal. He also noted that candidates are quite fickle, and compares the resulting relationship to an affair—a candidate will play the field, keeping in contact with other recruitment suitors, and ultimately, unless you land them a job, they'll totally forget about you. "We didn't want them to forget about us," Cunningham says.
So, in an attempt to stay top of mind, Allen Recruitment went in search of the ultimate email marketing tool for recruiters. One that would be seamlessly compatible with their Bullhorn ATS & CRM, would allow them to efficiently and effectively contact their candidates and would help them build lasting relationships. Allen Recruitment found that tool in Herefish.
The Solution: Recruitment automation
Upon stumbling across the Herefish solution, it instantly caught Cunningham's eye. "It just joined up all the dots from our perspective and gave us a unified view of the candidate that allowed everybody to see what was going on," he said. Here is what Allen Recruitment has seen since adopting Herefish by Bullhorn:
Engagement measurement
Allen Recruitment measures engagement through the automatic display of a candidate's Herefish Score; a 1 to 100 measure of how engaged a candidate is with the recruitment firm. Having that information on the dashboard offers recruiters an instant gauge of how open to a conversation a candidate is.
Higher-quality content and strategy
"The other thing that really stood out over the offerings from HubSpot and others was that Herefish was helping with content and strategy, too. There are a lot of CRM and automation systems out on the market. Herefish is different because they understand the unique needs of the recruitment and staffing industry. There are no workarounds needed. This product is made just for us." Cunningham explains how that was reflected in the emails; "The format was so professional looking. All of a sudden we were producing the same quality emails as the biggest players on the market."
Top-of-mind awareness
Allen Recruitment was shocked by the results: Open rates grew to over 30% and unsubscribes fell below 1%. "We were absolutely blown away by the results, it's been really, really positive, and really, really good for our brand," Cunningham says.
Placements from email activity
Since adopting Herefish in 2015, placements from Allen Recruitment's own database have absolutely skyrocketed. "Placements in the order of 60% coming from our database, Cunningham says. "Candidates are receiving the email, they're opening it, and they're clicking the button to apply. If they don't do it on the first few messages, when they are ready to actively look again, we are the first firm they think of and they don't want to talk to anyone else."
Reduced time on menial tasks
Herefish by Bullhorn has taken what would've been an incredibly laborious task—quality and consistent email communication with their candidates—and made it both professional and instantaneous. "Previously, if we were to build a set of emails, figure out who to send them to, and email them out every week, that'd be a full-time job for one person. And the reality is that the emails would have been one size fits all," Cunningham says.
More time on relationship building
The recruitment automation, which also includes using Bullhorn Marketplace Partner Daxtra to parse data from different job boards, has allowed recruiters to spend less time on these menial tasks, and more time on relationship building.
To learn more about how Herefish recruitment automation can benefit your business, contact your account manager today.
---
Subscribe to the Customer Blog
Subscribe for trends, tips, and insights delivered straight to your inbox.