Recruitment News Roundup: May 2019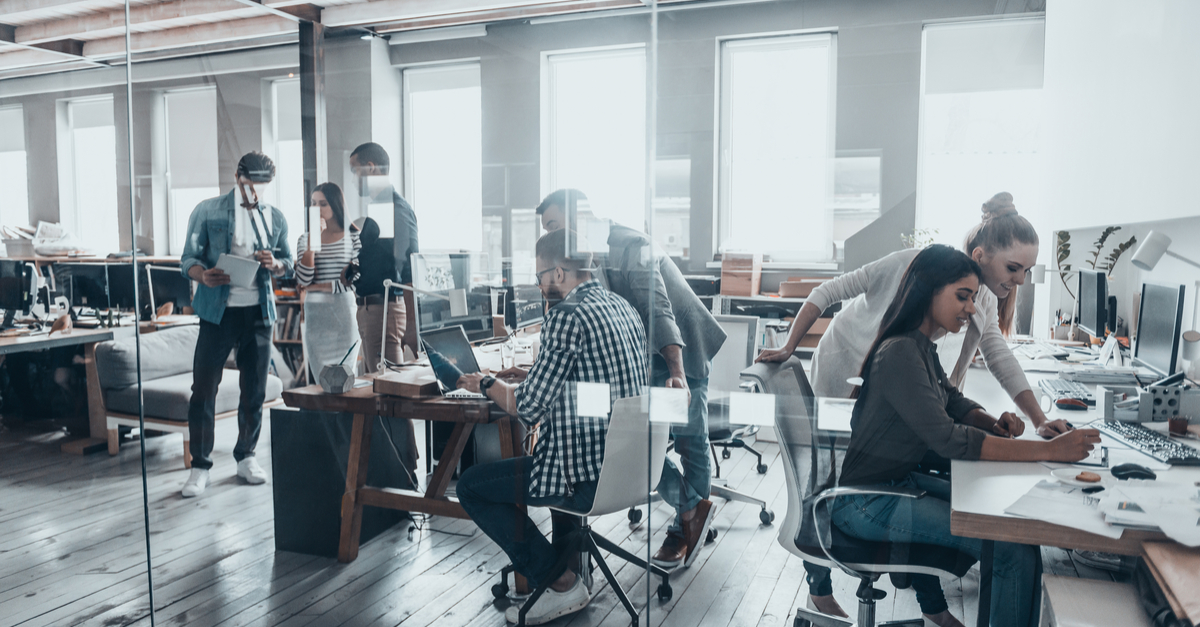 Want to stay up-to-date with recruitment trends and news without the hassle? Welcome to the Recruitment News Roundup, a curation of notable reports, blogs, and news updates relevant to recruitment agencies. Here are some top highlights from the previous month. 
Employer Hiring Outlook Remains Positive for Q2
ManpowerGroup released the findings of their quarterly Employment Outlook Survey and the results once again reflect general optimism and stability among UK companies and job seekers. All in all, hiring intentions remain relatively stable among UK employers when compared with the previous quarter: UK employers report modest hiring plans for Q2 of 2019, with 7 per cent of employers expecting to increase payroll and 89 per cent forecasting no change.  You can find the whole regional report here.
"Employers in 15 of the 44 countries and territories surveyed [for the Global Employment Outlook Survey] report stronger hiring plans when compared with the prior quarter"—ManpowerGroup, ManpowerGroup Employment Outlook Survey
Employment Growth Continues, But So Do Skills and Labour Shortages 
Employers may have a positive hiring outlook for Q2 2019, but how are the ongoing skills and labour shortages affecting the employment practices of UK employers? Research from Adecco Group UK/I and CIPD (Chartered Institute of Personnel and Development) see Britain's jobs boom continuing to grow over the next quarter as Brexit uncertainty is shrugged off with new hires. Despite recruitment and retention challenges, UK employers keep drawing on wide talent pools to fill their vacancies. However, despite ongoing jobs growth, pay growth is limited to key staff and new hires. 
"A skills-short market is not a new phenomenon in the UK; many of our clients have been operating successfully within this market for years. A lot of our clients are becoming increasingly innovative and agile in the search for talent. Organisations who are most effective in this market are those with sustained plans and programs that are aligned to their strategies and culture."— Adecco Group UK/I, Labour Market Outlook – Spring 2019
D&I is a Priority for Executive Search Clients 
We've talked a lot about Diversity and Inclusion (D&I) in the recruitment industry. Generally, recruitment professionals agree that diverse organisations are more effective, but they are split on whether there's a diversity problem in the industry. How do executive search professionals feel about D&I? Invenias and MIX Diversity Developers, a boutique consulting firm specializing in D&I, conducted a global survey of over 300 executive search professionals to find out.
Their survey found that executive search clients increasingly make D&I-related requests. Respondents also overwhelmingly reported that D&I is a priority area for their clients.
As more and more businesses recognize the benefits of a diverse and inclusive workforce, it'll become increasingly beneficial for your firm to have strategies in place to help advance these efforts. D&I doesn't happen overnight, so firms that work on D&I efforts now will be more equipped to handle these needs now and in the future.
"Executive search professionals recognize a myriad of opportunities offered by D&I, from championing emerging leaders, to having the opportunity to implement real change within their clients' business." — Invenias,  Diversity and Inclusion and the Role of Executive Search
Has your agency released an interesting report, study, or thought leadership piece? Email Bob.McHugh@Bullhorn.com to be included in a future roundup! 
---
Keen to get the latest Bullhorn tips, product news, and updates straight to your inbox? Subscribe to the Customer Blog today and make sure you never miss a thing! 
Subscribe to the Customer Blog
Subscribe for trends, tips, and insights delivered straight to your inbox.