What the Autumn Budget Means for Your Recruitment Agency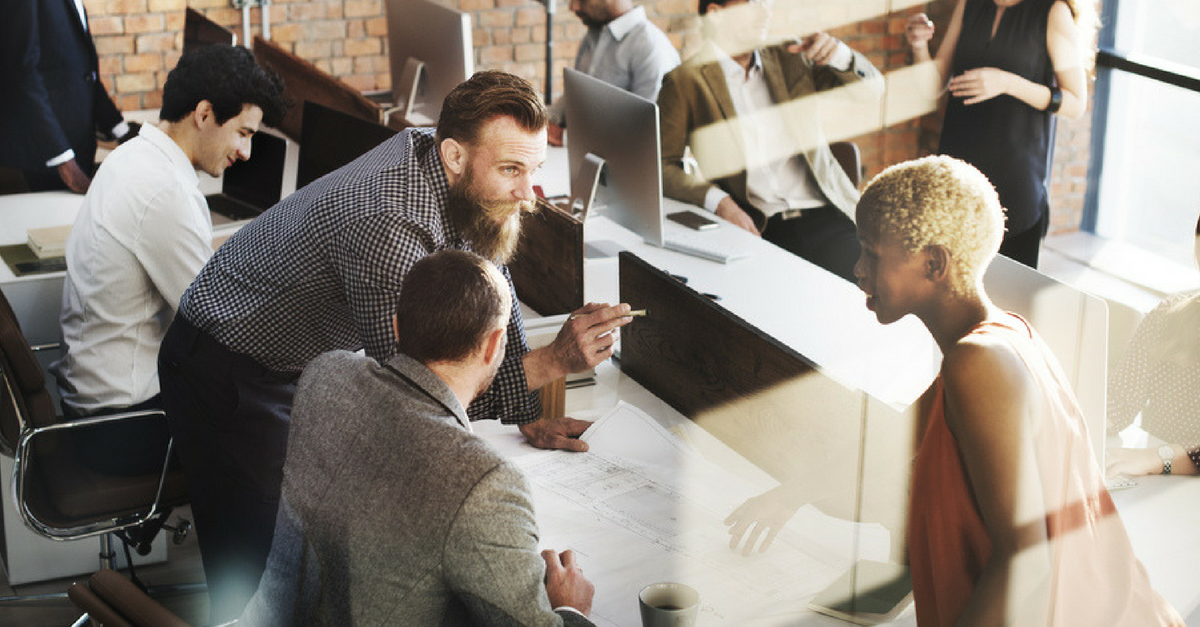 The long-awaited Autumn Budget is designed to help Britain embrace the future, according to the Chancellor. And it has, on the whole, been welcomed by the UK recruitment community. So what does it mean for recruiters? Who are the winners? And are there any losers?
IR35
The Government's anti-avoidance tax legislation, designed to tax disguised employment (those workers who receive payments from a client via an intermediary) at a similar rate to employment, has been a widely debated topic over the past few years. And while many agencies and commentators believed that the Government would announce the extension of IR35 to include private sector workers, no such measures were revealed. Instead, it will consult on how to tackle non-compliance rather than automatically extending the public sector reforms which so many members of the professional staffing market were fearful of.
While it remains likely that IR35 will be implemented at some point, recruiters operating within the private sector can be hopeful that the consultation will take into account not only their needs as a business but also the candidates they serve. This is a sentiment mirrored by Samantha Hurley from the Association of Professional Staffing Companies who says: "Extension of off-payroll into the private sector remains a possibility and reform of some kind seems certain as the government estimates they could lose £1.2bn per year by 2022/23 if they do nothing.  However, they have acknowledged that it is right to take account of the needs of businesses and individuals who would implement any change."
Skills
With skills shortages impacting almost every sector, agencies across the board should be hopeful that the measures announced by the Chancellor will help alleviate this. The commitment to encourage more young pupils to pursue a career in science, technology, engineering, and maths is clearly a right step in right direction. And while any progress in this area won't impact recruiters in the immediate future, it will certainly go some way in building a future pipeline of talent which can only be good news.
What will certainly help agencies tap into diverse talent pools sooner is a new partnership between the Government, the Confederation of British Industry, and the Trades Union Congress. The National Retraining Scheme will enable people of all ages to train and retrain which will not only offer agencies wider talent pools to fish from, but it will also go some way to reducing unemployment rates within the UK. This, coupled with the announced £30 million investment into digital skills distance learning courses and the new National Centre for Computing, clearly demonstrate that the Government is putting skills firmly on the political agenda.
Construction and Infrastructure
A key theme in the Autumn Budget was construction and infrastructure, which will come as welcome news to agencies operating in these areas. The commitment to boost the UK's housing stock by 300,000 each year, coupled with additional budget to enhance HS2 infrastructure and the Tyne and Wear Metro rail system, means that recruitment companies supplying construction and engineering professionals will see a huge demand for their services.
Public Sector
There was less positive news for recruiters operating within the healthcare arena, however, as the seven-year public sector pay cap wasn't lifted as many had predicted would be the case.  And while the Chancellor did announce that Jeremy Hunt was already talking to health unions about pay structure modernisation for Agenda for Change staff to increase recruitment and retention, the outcome of this remains unclear.
In perhaps more positive news, agencies operating within the education arena should benefit from the announcement of extra money for maths teaching along with plans to triple the number of computer science teachers. While this will likely create more business for agencies, it can't be forgotten that at a time when teachers are leaving the profession at an alarming rate, positioning the sector as a career of choice is crucial. Consequently, effective candidate engagement and marketing strategies will be vital.
Despite the Autumn Budget delivering disappointing productivity and growth projections, there are promising signs for the UK recruitment market. So while we approach 2018 against a backdrop of widespread uncertainty, the future looks very promising for agencies that can add value to their clients.
---
Want to learn about what you can be doing to provide your clients with added value through effective candidate engagement strategies? Check out this toolkit.
Subscribe to the Recruitment Blog
Subscribe for trends, tips, and insights delivered straight to your inbox.