Laura Kuenssberg Is Engage London 2018's First Confirmed Keynote Speaker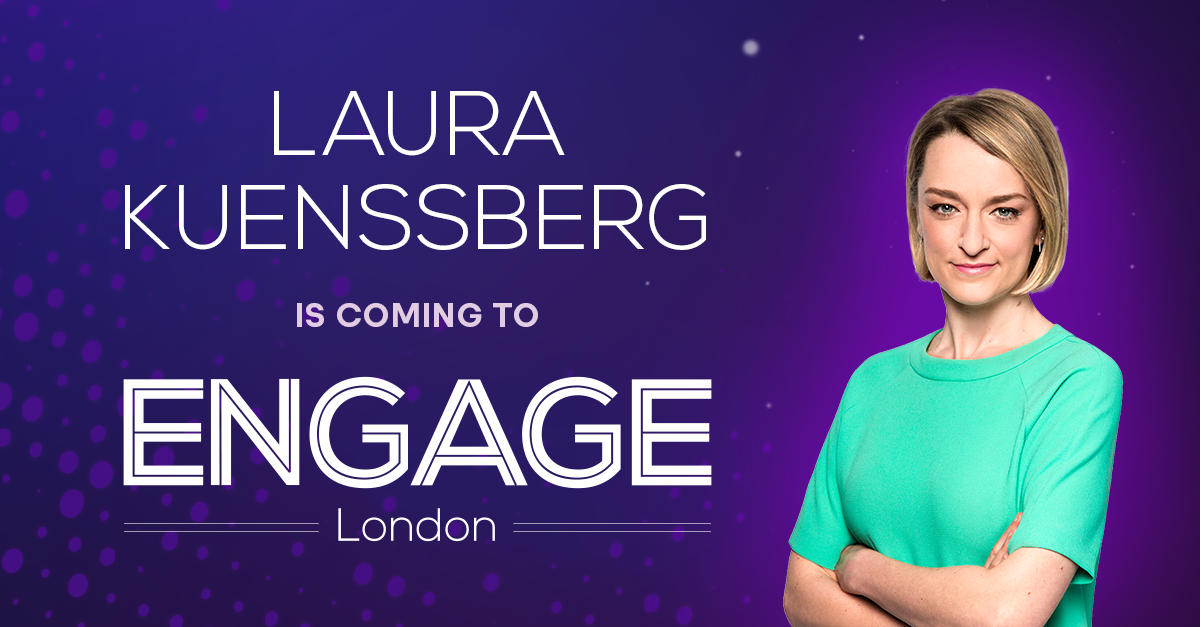 The moment we've been anticipating is finally here; we're delighted to announce the first confirmed keynote speaker for Engage London 2018 will be none other than the incomparable Laura Kuenssberg – Political Editor of BBC News.
Laura first started her career in journalism for local TV and radio in Newcastle, joining the BBC as a journalist in 2000. She went on to join the Lobby (hub of political journalists based at Westminster) in 2003, reporting and presenting for BBC Two's The Daily Politics show. In 2009 Kuenssberg was named Chief Political Correspondent for BBC News, before leaving the organisation to join ITV as Business Editor in 2011 – a decision reflecting Laura's ever-prevalent desire and determination to help keep the public informed.
Mine is the job of translating what's happening in Westminster to people up and down the country, which I think is the most important job we have as journalists.
Laura Kuenssberg
Ultimately Laura returned to the BBC as Newsnight's Chief Correspondent after her time at ITV. She was later appointed BBC Political Editor in 2015, becoming both the youngest journalist and the first woman to take on the role, leading the organisation's political coverage.
Laura's many accolades include Broadcaster of the Year and Journalist of the Year in 2016. Her impressive work covering Brexit and the ensuing Tory leadership battle were highlighted by the British Journalism Awards judges, who said she "made the story of Brexit her own". Not only an inspiration for young ambitious professionals everywhere, Laura is also known for asking questions the audience wants answered, becoming a trusted source for international breaking news—just ask her 700,000+ Twitter followers!
I would say exactly the same thing to young women journalists that I would say to young male journalists, which is be really nice and work really hard. And have the courage to say what you think.
Laura Kuenssberg
Laura joins Engage London 2018 alongside a lineup of fantastic industry leaders and speakers. So if you don't want to miss out on the opportunity to learn from some of the brightest minds, network with peers, and discover how to effectively engage clients, talent, and leadership, register for Engage London today!

Subscribe to the Recruitment Blog
Subscribe for trends, tips, and insights delivered straight to your inbox.