Technology Is the Secret Sauce of the Successful Marketing Agency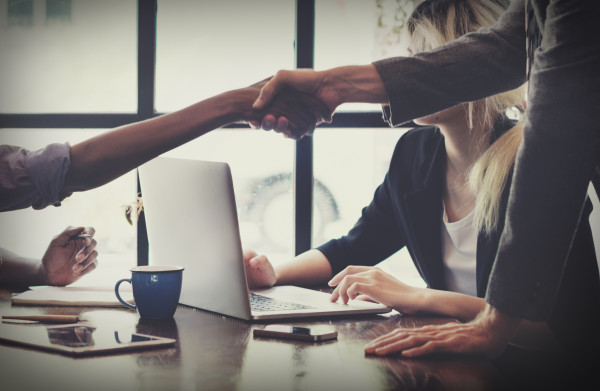 Entire books have been written about why agencies need customer relationship management (CRM) systems to be successful. Yet a recent survey shows that only 45% have made the leap to actually deploying one. So what are the benefits that the other 55% are missing?
For most agencies, a quarter or even a third of total revenue is generated by either a single large client or a very small roster of large clients. The consequences of losing these clients are dire, so making sure that they are happy with the work you are doing is vital. Agencies will typically conduct account reviews, and a director will meet the main client once or twice a year for a "warts and all" conversation, but these exchanges may uncover problems only after lasting damage has been done.
What's needed is the kind of real-time temperature check that today's CRM systems provide. Using CRM, you can track all email correspondence between you and your clients to monitor the overall health of a relationship. If you see traffic volume reducing, that's a sure sign of diminishing engagement, and it demands immediate action. Equally, you can establish whether key clients are being contacted with sufficient frequency, and you can react accordingly. A good CRM system will also offer sentiment analysis, allowing you to establish and benchmark a client's overall satisfaction.
Balancing Ad Hoc and Retained Work
Typically, project-based work accounts for only a small proportion of revenue, yet your reputation depends on this work being given the same attention as larger, ongoing accounts. Also, these are precisely the kind of engagements that, if done properly, can lead to retained work. But keeping track of these projects is time-intensive and can be easily overlooked. A CRM system can come to your aid for ad hoc projects by monitoring the overall level of communication between your account team and the client. This can help you establish whether or not they are happy with the work being done.
Winning new business is one of the highs of agency life, but it comes at a cost. Pitching is a major investment, so wouldn't it be good to have some objective insight into your chances of success? If you are pitching an existing client, the benefits of CRM discussed above are vital in situations like this: you can establish if key client contacts are engaged with your account teams, decide whether or not the momentum of the relationship is positive, and gauge overall satisfaction with your agency. Knowing this, you can make an informed judgement on whether the investment is more or less likely to achieve the desired result.
Whenever an account team member leaves, no matter how detailed the transition is, there are bound to be some agonising moments as colleagues try to pick up the strands of the various activity streams. A good CRM system can completely automate this process, providing your team with all client contact details and previous conversation threads.
CRM – Can't Really Manage without One?
We all know this stuff isn't rocket science, but it's precisely the kind of activity that we are inevitably too busy to get around to until it's too late. If you want to find out how CRM can help you manage your business more effectively and free up more of your time for the creative stuff that got you into agency life in the first place, then please get in touch. I'd also love to personally hear what you think; get in touch – amy.jackson@bullhorn.com
Subscribe to the Recruitment Blog
Subscribe for trends, tips, and insights delivered straight to your inbox.