25 Things Every Recruitment Agency Should Automate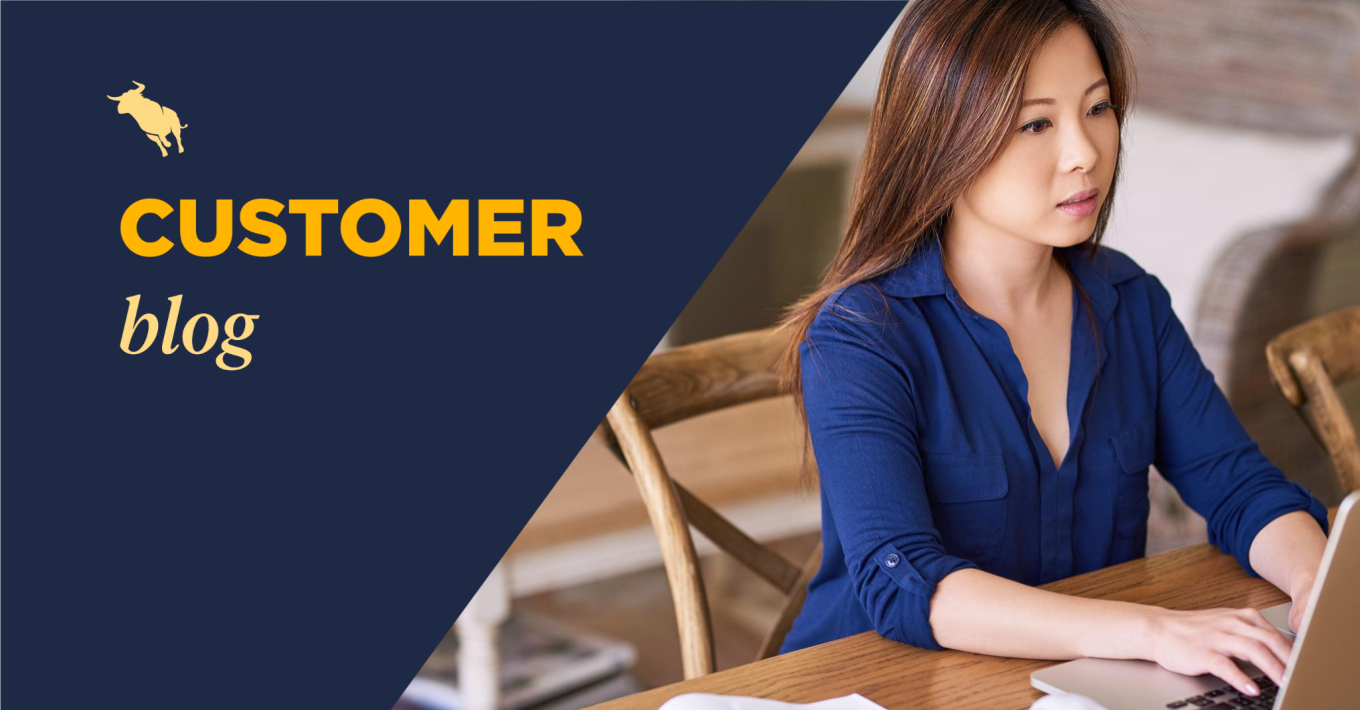 Humans are gluttons for punishment. We spend our days working through mundane tasks only to repeat the process, over and over and over and over. You get the point.
While doing the same thing, again and again, is entertainment for some, in recruitment it can lead to lost opportunity and missed connections.
Focusing on 'busy work' rather than talking to that hot sales lead or top talent prospect will eventually impact the bottom line. The problem is, recruitment as a whole has shied away from automation, likely due to the implication that robots can build relationships like humans (they can't).
Automating mundane, daily activities throughout the entire recruitment process can be the key to success. Letting 'robots' knock tasks off of the collective lists of recruiters, salespeople, and marketers opens up more time to focus on revenue-generating activities.
Ultimately, automation assists recruitment and sales leaders to adhere to a framework that eases friction inside and outside of the organisation. This leads to less time manually entering notes, tasks, email and activities, and more time having meaningful conversations with candidates, clients, and sales prospects.
One hour saved per day per recruiter/salesperson equals 260 hours per year, per employee! That's a lot of hours saved and multiply that by 50 (recruiters/salespeople) and you're looking at 13,000 hours saved per year!
Recruitment
On the recruitment side of the desk, the candidate is king. From new applicants to interviews and on to contractor assignment, there are a number of areas where a forgotten note or missed connection can mean lost revenue and a less-than-sterling candidate experience.
With automation, the recruitment ops team can ensure a smooth experience at every step of the recruitment cycle; leaving recruiters to do what they do best–build relationships and put the world to work.
1. Update new applicant from 'passive' to 'active'
Tools like applicant tracking systems (ATS) and customer relationship management (CRM) systems that depend on human input are also prone to human error. One of these often-missed tasks is updating an applicant status from passive to active. Anyone that is new to Bullhorn will be updated and ready for future automations or pre-screening.
2. Interview follow-up reminders
Remind all parties involved of the next step of the candidate journey. In this case, sending a simple email or text to the candidate can ensure an on-time meeting. You can also automatically send a reminder to the assigned recruiter and hiring manager.
3. Status updates to candidates as they move through the hiring process or are rejected
No one likes being left in the dark, however, most candidates never hear anything after they submit a resume. Candidates don't care if they're not a fit, they care if they never hear anything. Candidates spend a lot of time putting together a resume and submitting it, so at the very least sending automatic notifications after they submit and every time their profile changes can ease the flux of follow-up emails in your inbox. Be proactive and nurture candidates even if they're not the right fit right now.
4. Add a note to candidate record at key intervals
Maybe your client is slow to getting back to you and there hasn't been any progress for a req. Well, if there hasn't been a note or profile update in a time period, say two weeks, you can automatically send a follow-up email to the candidate as a courtesy.
5. Send a text message on the first day of contract assignment
Reduce no-shows due to bad directions or info by sending an automatic text message on the first day of a contract assignment (or first day for any type of req). Start the contractor care portion of the assignment off on the right foot by proactively engaging with your now-placed candidate.
6. Regular feedback about consultant satisfaction
Engaging with a contractor during an assignment is an often-overlooked opportunity to engage. Sometimes they may not be 'feeling' their placement or some other issue has arisen, and by regularly reaching out and assessing their happiness, you can tackle problems head-on and course-correct when necessary, ultimately protecting revenue.
7. Send onboarding documentation and copy HR
The first step after a candidate has been chosen for a role is to gather their paperwork. Take the strain out of the onboarding process and immediately send an email to HR and the candidate along with any appropriate paperwork. This can all be triggered on a stage of 'new placement'  or whatever status you use for new hires in Bullhorn.
8. Notify assigned recruiter when top talent visits a specific job page
Stay on top of A+ candidates and proactively reach out based on their behavior. Using automation to track and notify the assigned recruiter when a "gold star" candidate does a certain action like visits specific job, clicks a link in an email, or submits an application.
9. Send notification when stage changes
When a key stage changes, like moving from interview to placed, you can have a notification automatically sent to the recruitment manager or recruitment ops lead so they can predict and forecast placement rates.
10. Email when stage changes
Email candidates, recruiters, hiring managers, HR, or any other important person when key stages change. This is very helpful for new hires.
11. Update contact records when stage changes
Sometimes a field changing should update another. Using automation, you could update a candidate rating to gold star whenever they have a stage of placed.
12. Gather credentials (healthcare, industrial, etc.)
This is a big one for certain industries, especially healthcare. Automatically send an email to a candidate one month before expiring credentials and every week until new credentials have been received.
Sales
Always be closing–Alec Baldwin's monologue from Glengarry Glen Ross said it best. But in today's sales environment, there are many times when sending emails, following up with new prospects, or nurturing current client relationships falls to the wayside.
Automating through the recruitment sales cycle can protect revenue, nurture relationships, and ultimately close more business.
13. Set a reminder to follow-up with new sales prospects
Busy salespeople can overlook a prospect that may have not been ready when they first spoke. Automatically set follow-up tasks to call prospects and keep the relationship fire burning bright.
14. Check-in monthly with current clients
Your current customers are equally important as new business. Nurturing your current relationships with clients can lead to additional job orders and solidify your agency in their collective minds. Send an automatic email each month to check-in and assess any new hiring needs or address any concerns with service, quality, etc.
15. Trigger email based on stage
Maybe you've been working with a prospect for a while, but for whatever reason, they haven't quite made the switch to customer. Worse yet, they haven't responded to any of your messages. Luckily, automating email based on a stage change is a piece of cake. For example, moving to a stage of 'MIA' or 'No Response' can trigger a last-ditch email effort to turn that prospect around.
16. Reminder to call hiring manager after assignment
Following up on the status of a recently placed candidate is common practice, but can slip through the cracks for salespeople working new leads. Set yourself a reminder to call a hiring manager one month after an assignment begins and uncover new hiring challenges or address any concerns your client may have. Take it a step further by checking-in each month of an assignment.
17. Work with hot sales leads
Uncovering hot prospects isn't an exact science, but leveraging automation can help. Rather than spending time and energy working through a list of prospects, use AI and automation to discover who is more engaged with your agency. Lead scoring applies a rank to prospects for every positive or negative action they may take. For example, one prospect may have a score of 90 while another 50. The prospect with 90 has clicked emails, may have interacted with you previously, or visited key pages on your site; each with its own score. This enables salespeople to focus on the most engage–and yes, you can automate email sequence, etc. based on score.
18. Nurture prospects with timed sequences
New prospects, old prospects, lists from conferences–all can be used in a well-crafted email sequence. Automate this first step in building a relationship by sending personalised, plain-text emails to prospects at scale.
19. Welcome emails to new clients
It may seem like a no-brainer, but thanking a new customer and kicking off the relationship isn't a bad idea. Again, a welcome packet email with relevant attachments, contacts, and info to help your new client get the most out of the relationship could fire off based on a contact stage of customer.
Marketing
Ahhhh marketing. It's a discipline I hold near and dear to my heart. After all, we can thank marketing automation for much of what we've talked about today.
In a staffing organisation, marketing has a pretty large responsibility to make sure the candidate and client experience aligns with the brand. From re-engaging with old candidates, aligning touchpoints to the brand, and generally helping recruitment and sales teams send the right content at the right time, marketing has its hands full. Luckily we have automation to help.
20. Send auto-responder to new applicants
It sounds like a no-brainer, but it happens over and over again–the applicant submits an application and never hears anything. Ease the friction right from the start and respond once an application is successfully submitted.
21. Regular communication with previous submissions, interviews, and consultants
It happens. Thousands of candidates get sourced, 2% get placed and the rest just settle in the ATS for a long nap. Stop this by identifying and communicating with old, but not awful candidates (and clean up your ATS while you're at it). Send regular emails to old candidates–typically those without a note or other activity in six months. Herefish customers see an increase in placements from existing ATS candidates of 76%, so reinvigorating current ATS candidates pays off.
22. Ask engaged candidates for referrals
A players know A players, or so the saying goes. Capture more value from your current 'top talent' by driving referrals. You can base a referral email simply on assignment end date or go one step further by using a candidate score to find your most engaged candidates.
23. Identify bad email/no email
Weed out bad information automatically and clean up your database. Candidate and prospect info can be entered incorrectly or simply be bad. Using automation you can identify these records and attempt to update or simply remove them from Bullhorn.
24. Send an email on candidate's birthday/anniversary/any date
Retail outlets have used this for years but it's just as applicable for recruitment. Sending an email on a specific date like a birthday or customer anniversary is a small delight that can be set once and will run forever.
25. Uploading spreadsheets
Systems that aren't integrated require endless downloading and uploading of spreadsheets. Stop this insanity and automatically keep your marketing platform, like Herefish, integrated with Bullhorn, and never upload a spreadsheet again.
So there you have it; 25 things that recruitment automation can help with today. Automating repetitive or mundane tasks that are prone to be forgotten helps recruiters, salespeople, and the entire organisation save time, money, and effort.
---

Subscribe to the Customer Blog
Subscribe for trends, tips, and insights delivered straight to your inbox.