3 Life Lessons I Learned on the Road to Becoming a Father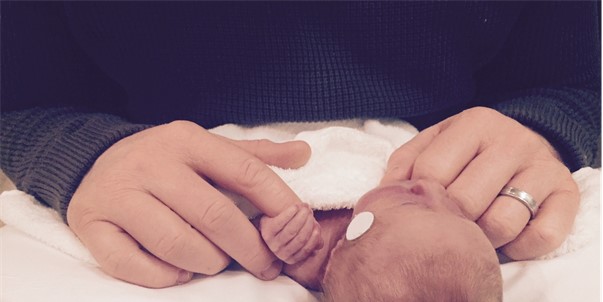 I recently became a Father to a beautiful, healthy baby boy named Liam. He is simply amazing! He decided that he needed to be out and about a little earlier than expected and was born at 35 weeks. The circumstance of his early arrival brought about a lesson on how the way we go about our daily lives.
My phone rings, I look down and to see it's my wife calling. "Get to the hospital, now!". Our baby boy is on the way! Even though it was earlier than expected, I was ready to welcome my son into the world. But what I wasn't ready for was weaving my way through the 8 am traffic to get there!
For those of you who aren't familiar with Sydney's North Shore, one of the arterial roads that lead to the hospital, Military Road, tends to be gridlocked with morning commuters most days. Not ideal, especially today. I would usually take this route, as it's the most direct and makes the most sense, but not today. Time for plan B.
I took out my smartphone and opened Waze, the world's largest community-based traffic and navigation app. This app allows me to view real-time traffic updates and get turn-by-turn directions using the fastest possible route, based on real-time map data. This ended up me driving through back roads and little side streets. At some stages, I wasn't even sure if this plan to not take my usual route would actually pay off.
But luckily, it did! I made it to the hospital in half the time and with less stress with bumper to bumper traffic given the circumstance.
This journey made me think about how much our lives have changed over the past decade. New innovations and technology have been popping up around every corner. We could continue to go about our usual processes and continue to see the same results; making the same decisions based on what we already know. Or we could adapt.
From this trip I took three key lessons I learned on the road to becoming a father:
Improve your skills
If you are not willing to look at new ways to do something, how do you know you are doing it the best way? I picked up a new route through Waze, doubting it at first, but it paid off! We usually find ourselves stuck in our old ways because it's easier. But if you constantly look to improve your processes and way of working by keeping a critical eye, you can find yourself soon making more revenue than expected.
Embrace change
Embracing change could lead to the better results. Change is often one of the things that scare us, but sometimes taking that jump can end up in new opportunities. The same with Liam being born, it was scary but it has opened my eyes to new things. So educate yourself with the very best solutions available and don't be afraid to take the leap.
Always analyze
Use the data that' is already available to you to drive your decisions. Are you using your CRM as a "database" or is it the engine that powers your entire business model? We usually own more data than we realise but don't use reporting tools to analyse the data. Make sure to put processes in place to know how to find unused data and use it to your advantage!
If you would like to learn more about how a CRM provides the insights and intelligence you need to build and foster those relationships, check out this e-book "Win More Business With a Modern Recruitment CRM"
Subscribe to the Recruitment Blog
Subscribe for trends, tips, and insights delivered straight to your inbox.